We have been made aware that families being served by Fox & Weeks are being contacted by individuals requesting payment over the phone. Fox & Weeks will not contact a family requesting payment over the phone. Please contact the Savannah Police Department immediately if you are contacted and asked to make payment over the phone. Please contact Fox & Weeks if you have any questions.
Celebrating the life of
Robert (Bob) Bennett Heath
December 18, 1929 - September 17, 2022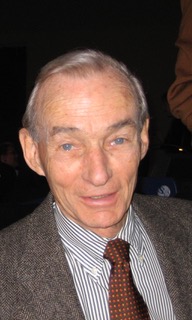 Click here to view the service for Mr. Heath via livestream. The stream will be available at 10:45 a.m. on Saturday, October 15, 2022.

Robert Bennett Heath (Bob), age 92, of Savannah GA died peacefully on September 17, 2022 at The Oaks on Skidaway Island. He was proceeded in death by Beverley, his loving wife for 57 years. Bob was the devoted father of Sharolyn K Crotty (Thomas Crotty) and Richard Alan Heath (Kathryn Heath), and grandfather to four beautiful young adults; Sean Crotty, Paige Crotty Roy (married to Ian Roy), Victoria Heath Tormey (married to Samuel Tormey), and Gabrielle Heath.
He was born December 18, 1929 in Vallejo California, the son of Raleigh and May Day Heath. He was educated at the University of California Berkeley, where he graduated with a degree in business administration, and was a member of Tau Kappa Epsilon Fraternity. He earned a ROTC Scholarship which put him through college, after which he was an Ensign in the Navy, where his greatest accomplishment was to dock a large ship and take her to sea.
Bob then began his 31-year career with IBM where he managed the Long Beach CA office, then moved East to the US Data Processing headquarters to become a Product Manager; worked in software and research; and ended in the Corporate Office in New York. Retirement from IBM came in 1989. After IBM he and a partner started one of the first Outsourcing Companies placing programming talent from India in large companies domestically and abroad.
Bob was a world traveler, and active community organizer. He was on the board at the Landings, an active member of the Kiwanis Club of Skidaway Island. Later he retired and moved to the beautiful Marshes of Skidaway Island. He loved skiing in Vermont, bicycling, swimming, tennis and golf at the Landings. He was also interested in our National Parks, where he had been a Fire Fighter at Yosemite National Park during his summer vacations therefore earning money for college. Additionally, he was an outstanding pianist, he had a very unique fun-loving personality, and a lot of charm.
He later married Evelyn Treadgold, they were close and devoted until the end.
The family would like to thank Monica Cody for her devotion and kindness to Bob, and the entire Heath family.
Celebration of Life will be held at the Skidaway Island United Methodist Church Chapel at 11:00 a.m. on Saturday October 15, 2022. In lieu of flowers, you may send donations to Cure Alzheimer's Fund, the Marshes Endowment Fund, The Oaks Health Center, Compassus Hospice, and/or the National Park Service.
GUEST BOOK
Praying for you all in this difficult time and may God bless you all
- Shirre Boyd, Savannah , Ga
When I think of my Uncle Bob, I remember all the times he made me laugh. I will never forget the story of the paint can falling on his head! He was kind and always made me feel loved. Rest in peace Uncle.
- Terry Oliver, West Sacramento, CA
Services under the direction of:
Fox & Weeks Funeral Directors, Hodgson Chapel
912-352-7200
Celebration of Life

11:00 a.m. on Sat, October 15, 2022

Skidaway Island Methodist Church
54 Diamond Causeway (map)


Savannah GA 31411

912-598-8460