We have been made aware that families being served by Fox & Weeks are being contacted by individuals requesting payment over the phone. Fox & Weeks will not contact a family requesting payment over the phone. Please contact the Savannah Police Department immediately if you are contacted and asked to make payment over the phone. Please contact Fox & Weeks if you have any questions.
Celebrating the life of
Horace (Sonny) Byron Colley
July 08, 1939 - September 18, 2022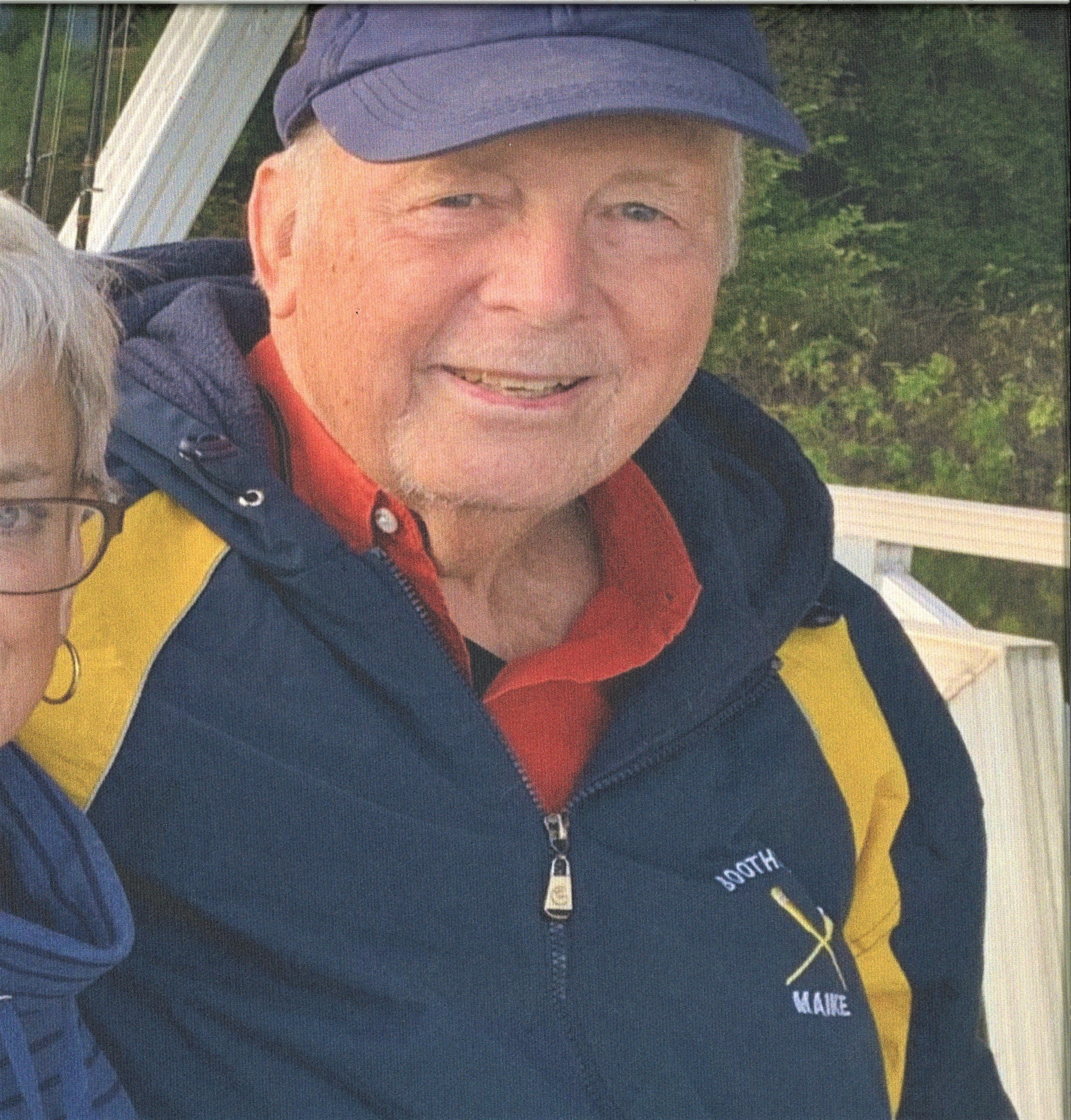 Horace "Sonny" Byron Colley, 83, died peacefully at home on Sunday, September 18, 2022 with his loving family by his side.
The Savannah native was the son of the late Horace Byron Colley and Abby Payne.
After graduating as E. Company Commander from Georgia Military Academy in 1958, Sonny continued his education at Armstrong State College.
While working summer breaks in the credit department of Sears, Roebuck Co., and becoming one of the youngest loan managers for this major retail giant, lead Sonny to his love of the financial world.
Sonny served as President of Commercial Credit Lending Association. He then started the leasing and credit card departments for Savannah Bank. Sonny served as President of Effingham National Bank, and in his later years, he became the Executive Director of Consumer Credit Counseling. Sonny provided free financial education and responsibilities to schools, businesses and churches.
Sonny's civic activities included serving as a local and regional President of The Savannah Jaycees. He was a member of the Islands Poker Club for more than 40 years with friends, Dr. David Bradley, Dr. Carl Anderson, Dr. Larry Lynch, Russ Finland, Dale Karacatos, Dale Hardie, and Gary Webb.
Sonny had many hobbies to include, hunting, boating, and fishing. In his later years, Sonny and Gloria joined the camping world, enjoying many areas in Georgia, Florida, and South Carolina with their friends, Pam and Dale Karacatos, Linda and Lamont McGowan, Barbara and Bob Cowan; they would gather together at each others' campsites to enjoy good food and drink, Georgia Football, dining out, visiting local attractions and of course, thrift shopping for the ladies.
Sonny never met a stranger; his philosophy was "you have to be a friend to have a friend". Sonny was always there to help out whomever was in need. His friends were always quick to say, "When Sonny Colley has a project, we all have a project"!
Survivors include "the love of his life", Gloria; sister, Abby Burke; nephew, Patrick Burke (Jesse); niece, Bree Burke; son, Dr. Byron Colley (Ashley); sister-in-law, Glenda Eloge; mother and father-in-law, Gloria Dillon and the late Judge Lawrence G. Dillon, and Lisa Clark (Jason); grandchildren, Logan Pass, Jessa and Hayden Clark, and Grant, Hamilton, and Pierce Colley.
The family would like to express a special Thank You to Glenda Eloge, Abby Burke, Betty Anderson, and Cindy Brogdon.
In lieu of flowers, the family suggests you consider making a donation in Sonny's memory to a charity of your choice.
GUEST BOOK
Keeping you close in my thoughts and prayers. What a great guy! Sonny never met a stranger and was the epitome of a southern gentleman. Grateful for the many times I got to spend with him and his beautiful wife, Gloria.
- Lisa Scrivner, Columbus, GA
I love you Uncle Sonny...Always!!
- Brandi Gignilliat, Hinesville, GA
Rest In Peace Sonny. The world was a better place with you in it.
- Frederic Spector, DPM, Savannah , GA
Abby, Deepest sympathy on the death of Sonny. May he rest in peace.
- Burch & Marie Bryant, Savannah, GA
I am a friend of Byron's and wanted the entire Colley family to know that you are in my thoughts and prayers.
- Gregory Smith, Savannah, GA
Our thoughts, Prayers and Deepest Sympathy from the family of Old Savannah Tours to the Colley family. We lost a Great Man in Sonny, truly a Southern Gentleman and one of kind. We Love and Miss you Sonny may you Rest in Peace
- Will Green, Savannah, GA
Many mornings in the field & on the river, myself, will never forget. Countless other memories over a lifetime-I will miss you dearly & our "check-in" calls, buddy. Lots of love & prayers to Gloria and family. Forever your brother, we love you always Sonny-Mike, Brenda, & Josh
- Michael Gignilliat, Hinesville, GA
Gloria, so sorry to hear about Sonny. Met him in the Jaycees and always enjoyed the humor and later in life his council. He did me a tremendous favor for which I am eternally grateful. Always enjoyed seeing you both. May he rest in peace.
- Ben Wells, Savannah, Ga
Sonny was a Good Guy ! I worked with him for many years at The Savannah Bank,
- Dan Pruitt, Savannah, Georgia
Our prayers are with you and the entire family. Sonny was a gentleman's gentleman. He would go out of his way to assist those in need. May he rest in peace with our Lord. Love Tim & Gail Ansley
- Tim Ansley, Savannah, Georgia
Heart felt condolences to Sonny's wife, Gloria and family. He will be missed dearly! I have known Sonny for over 40 years and one of my closes friends. He was always willing to help out if you were in need. We love you. With Loving Memories, Lamont & Linda McGowan
- Lamont McGowan, Savannah, GA
I always enjoyed working for Sonny. He was a good boss and had many friends. My wife and I enjoyed having him in our home. We always loved his fun-loving nature and good sense of humor. Our condolences go out to his family. Paul and Jo Westbrook
- Paul Westbrook, Brunswick, GA
Sincere condolences and prayers for your family. My fondest memory of Sonny was when my daughter Krista and I would pick figs for him. He would pay her for each fig she picked. He always loved helping kids earn money. May you rest in peace.
- Katie Oglesby , Savannah , Georgia
Services under the direction of:
Fox & Weeks Funeral Directors, Hodgson Chapel
912-352-7200
Graveside Service

1:00 p.m. on Sat, September 24, 2022

Hillcrest Abbey Memorial Park
1600 Wheaton Street (map)


Savannah GA 31404

912-234-3458