Celebrating the life of
James Ervin Sloan, III
Passed away on September 13, 2022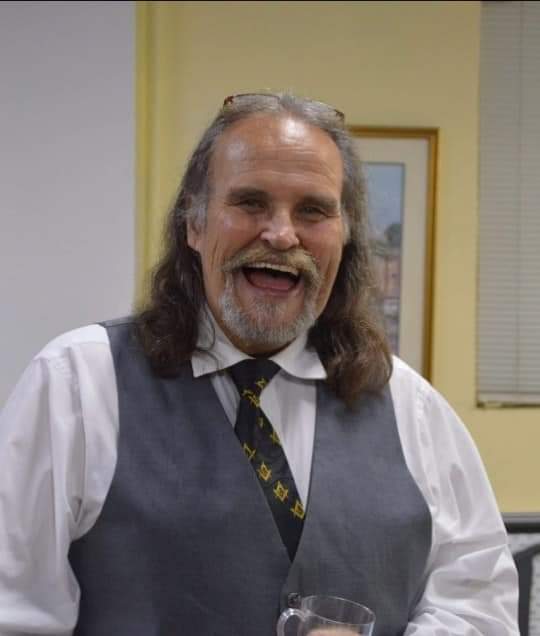 James Ervin Sloan III (Jim) passed away after a sudden illness surrounded by loved ones on Sept. 13, 2022. Jim was a lifelong native of Savannah, Ga and was born on Nov. 3, 1952. Jim was an avid hunter and fisherman. He also enjoyed bee keeping at his home "Wren's Nest" that he had lovingly restored with his wife Delores. He was very active at Thunderbolt Lodge #693 F&AM ascending to Worshipful Master in 2015. He was also a member of White Star Chapter #367 OES, ascending to Worthy Patron in 2016-2017.
He is preceded in death by his Wife Delores L Ellison, his father James E Sloan Jr., his mother Norma B Sloan, his brother Gregory B Sloan and his nephew Garrett B Sloan. He is survived by his stepmother Martha Z Allen Sloan, brother Michael L Sloan, sister Janice N Dukeman, his niece Nicole L Dukeman (James Palmer) and great niece/nephews Brianna, Jacob, Sean and Preston Palmer. He will be truly missed and loved eternally.
Visitation will be 5:00 to 7:00 p.m., Monday, September 19, 2022 at Fox & Weeks, Hodgson Chapel.
Graveside Service will be 11:00 a.m., Tuesday, September 20, 2022 at Forest Lawn Memory Gardens.
GUEST BOOK

A candle has been lit!
Jim, you were always my bubba I will always love you and miss you forever. Love you eternally, Jan
- Janice Dukeman, Sav , Ga

A candle has been lit!
What a bright wonderful smile- a perfect picture to share. Blessings, Ellen
- Ellen H Adams, LONGVIEW, TX
Have a good time on the other side big Jimmy. Your soul will be in my heart forever!
- steinie browne, macon, Georgia
Your happy smile will stay in my mind forever.
- Michael Joseph Gross, Savannah, GA
Services under the direction of:
Fox & Weeks Funeral Directors, Hodgson Chapel
912-352-7200
Visitation

5:00 to 7:00 p.m. on Mon, September 19, 2022

Fox & Weeks Funeral Directors, Hodgson Chapel
7200 Hodgson Memorial Drive (map)


Savannah GA 31406

912-352-7200
Graveside Service

11:00 a.m. on Mon, September 19, 2022

Forest Lawn Memory Gardens
315 Greenwich Road (map)


Savannah GA 31404

912-651-6843