We have been made aware that families being served by Fox & Weeks are being contacted by individuals requesting payment over the phone. Fox & Weeks will not contact a family requesting payment over the phone. Please contact the Savannah Police Department immediately if you are contacted and asked to make payment over the phone. Please contact Fox & Weeks if you have any questions.
Celebrating the life of
Henry L. Waters
August 14, 1938 - September 15, 2022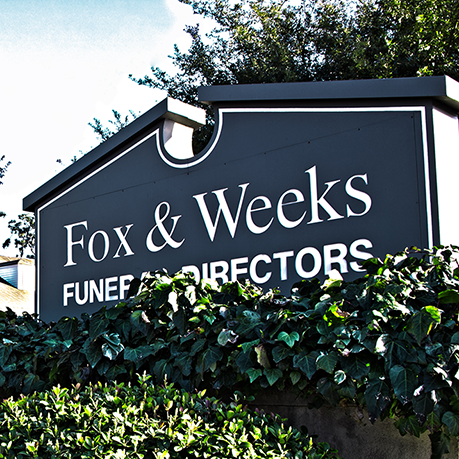 Henry L. Waters (H.L.) 84, passed away September 15, 2022. He was born August 14, 1938 to Henry B. Waters and Frankie Waters of Statesboro. He was married 49 years to the love of his life, Linda Waters who preceded him in death 5 years prior. Mr. and Mrs. Waters lived in Savannah where he worked, much like his father, in the home building industry. H.L. retired from Neal Blun and worked subsequently for Southeastern Auto Auction.
Surviving are his daughter, Pamela Waters Brinck and son-in-law Norm Brinck,Jr., sister Sylvia Ann Waters Glisson (Eugene), greatly loved and cherished grandchildren Amanda Brinck and Andrew (AJ) Brinck. Other survivors include many cousins, Aunt Annie Mae, sister-in-law Suzy Anderson and countless friends and family.
H.L. served tirelessly as a Shriner with the Alee temple dune cat unit for 50+ years. He had many friends who were Shriners and involved with him as pit crew members of the Noble Delma Cowart NASCAR racing group in the 1980's. He loved spending time using his superb sales skills at Oglethorpe Speedway raising money for Shriners Hospital for Children.
Visitation: 5-7p.m. Monday, September 19, 2022 at Fox & Weeks Funeral Directors, Hodgson Chapel. Funeral: 1:30 pm, Tuesday, September 20, 2022 in the Hodgson Chapel of Fox & Weeks Funeral Directors. Burial: Forest Lawn Memory Gardens.
Donations can be made in his honor to the Alee Shriners, Morris Slotin Fund, P.O. Box 14147, Savannah, GA 31416.
GUEST BOOK
Dear Pam and family. We are so sorry for the loss of your dad. H L will be missed by so many. He was the best friend to both of us for over 40 years and we dearly loved and cherished his friendship. He worked so hard to raise money for the Shriner's Hospitals and for that he will always be remembered. We will never forget him. Love and prayers. Brooks and Dianne Gaudry
- Brooks and Dianne Gaudry, Savannah , Ga
H.L. was a card. Always up for a conversation, and one heck of a salesman. A friend and a brother. He is missed.
- Floyd F. Williams III., Pembroke, GA
HL WAS A GOOD FREIND AND A GREAT DUNECAT AND SHRINER. HE LOVED RACING AND i AM GLAD THAT I GOT TO KNOW HIM HE HELPED ALOT OF PEOPLE AND I WONT FORGET HIM
- DICKY WILLIAMSON, savannah, GEORGIA

A candle has been lit!
Sending our deepest sympathies to Pam & family. H.L. was one of my dad's nearest & dearest friends. I'm proud to have known him all my life. He worked tirelessly for the Alee Temple Shrine and motivated others to do the same. Both he & Linda were good people. He will be greatly missed. Condolences to all.
- Denise Cowart-Rahn, Bloomingdale, GA
I met H L when i installed his telephones when he moved to Wilmington. Always remembered him because my mother was also a Waters, though not related. Next ran into him years later at OSP where i was the track photographer. And later worked closely with him at the auto auction. RIP old friend. You will be missed.
- Charlie Brewton, Savannah/Claxton, GA
H.L. was a fellow brother. We served together in the Alee Temple Shrine Dune Cat Unit. I grew up knowing H.L. as a member of my Father's Pit Crew, and as a dear friend who always looked out for me when I was a kid. I will miss you H.L. Waters. You were a wonderful protector and a great mentor to me. Now you and Dad can have more good times in Heaven. My condolences to all.
- Clinton Cowart, Savannah,, GA.
Dear Pam and Norm, we are sorry for the loss of your father. Please accept our condolences and let us know if we can help in any way.
- Dennis and Mary Hall, Savannah, GA
Well Respected, Honorable Man,Friend to Many, Will Definitely be Missed
- Fields Family , Brooklet , Georgia
Dear Pam and Family, What an exceptional man who will be greatly missed by all who know him. Many times I would see him at OSP collecting money for our hospital. I have many good memory's of going to Daytona with E.L. and seeing the NASCAR races. Our thoughts and prayers are with each of you.
- Alfred(Alfie) Waite and Beverly, TYBEE ISLAND, Georgia
Services under the direction of:
Fox & Weeks Funeral Directors, Hodgson Chapel
912-352-7200
Visitation

5:00 p.m. to 7:00 p.m. on Mon, September 19, 2022

Fox & Weeks Funeral Directors, Hodgson Chapel
7200 Hodgson Memorial Drive (map)


Savannah GA 31406

912-352-7200