Celebrating the life of
Kellie Borsos
Passed away on September 05, 2022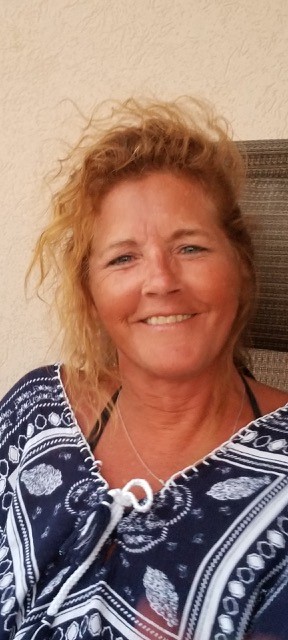 Savannah, GA: Kellie Lynn Borsos, 57, died unexpectedly on September 5, 2022. Kellie was born on October 2, 1964, in Salem, Ohio to Richard and Betty (Guy) Mollenkopf.
Kellie was blessed with a large family and is survived by her loving husband of 7 years, Peter W. Borsos, and daughters Meghan (Kyle) Mueller of Manhattan, IL, Brooke Harsh (Noah Cohen) of Salt Lake City, UT, and Cassandra Harsh (Samuel Kooyman) of Youngstown, OH, grandchildren Jayden Gurgone, Lydia and Theodora Mueller, and stepchildren Peter W Borsos Jr. (Amy), Madeline (Justin) Quigley, and Wyatt Borsos, brother Rick Mollenkopf of Monessen, Mother Betty Mollenkopf of North Lima, OH, and many in-laws, aunts, uncles, cousins, nieces, and cherished friends who are like family. She was preceded in death by her father, Richard, brother, Bill, and sister, Debbie.
She was a 1983 graduate of South Range Highschool, North Lima, Ohio. Throughout her life, Kellie brought her bright light and optimistic attitude to every opportunity that came her way. No matter where she was, you would find her with a smile and a joking nature that instantly made people relax.
Kellie and her husband Pete finally followed their dreams down to Savannah, GA, where they could spend countless hours together on the beach or boating. At the beach, you could find Kellie searching for seashells, watching her husband fish, and going on boat rides through the sound. Kellie loved traveling anywhere warm; she especially enjoyed her family's annual trip to Tybee Island. What she enjoyed the most was opening up her home to friends and family, both in Youngstown, OH, and more currently at her home in Savannah, GA.
She was a creative and passionate soul who filled her home, and the people around her, with love and attentiveness. Everything she did in her life, she did with love. Kellie frequently enjoyed decorating, crafting, and spending time with her dogs. Even more so, Kellie was a lifelong Steelers fan who enjoyed the many triumphs of victory which so fittingly matched how she prospered in life. The family requests contributions to your local Human Society in lieu of flowers.
A memorial service will take place at Fox and Weeks Funeral Home, 7200 Hodgson Memorial Drive in Savannah, GA at 3:00 p.m., Saturday September 10th, 2022.
GUEST BOOK
So very sorry for the loss of Kellie. All though we only knew her a short while we felt close to her❤❤❤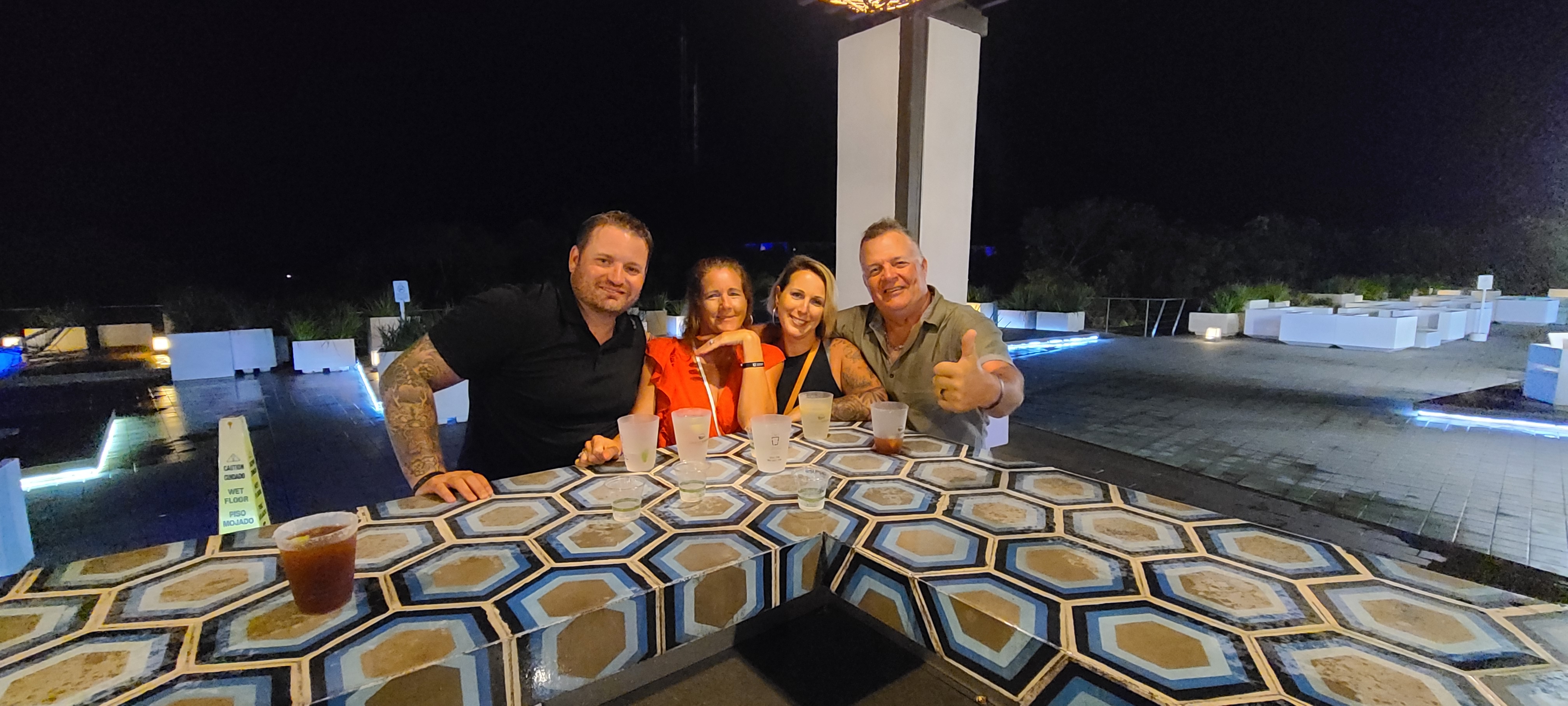 - Tanya and Tim O'Brien , Penhold , Alberta
Words can't express how much I'm going to miss her. My heart hurts but I know she's in a good place. RIP my friend. Pinky swear!
- Joy King, San Antonio , TX
So sorry to hear this, Pete. Hugs and prayers for you and your family.
- Kathy Marshall-Coffman, Burgettstown , PA
Our deepest condolences in the loss of your mom. My heart aches for you all. Hugs & much love ❤️.
- Susan & Anthony Muscatello, Canfield, OH
Our deepest condolences to you and your family Pete ! We made so many great memories with you two and she will be deeply missed. I will be sending extra prayers and hugs to you and your family. I'll make sure to jam out to Stevie Nicks soon for ya Kell, LOVE YA BOTH !!
- Judy Brenner & Jereme Phillips, Findlay, Ohio
We are very sorry to hear Of the passing of Kellie. She was a beautiful person inside and out. May God grant you peace during this time of mourning.
- Stacey McMillan, Youngstown , Ohio
Cassie and Sam we are so very sorry for your loss. Our condolences to your entire family. Sending love and prayers. God Bless.
- Susan and David Nespeca, Poland, Ohio
Momma Harsh, you have and always will be my second momma. Your contagious laugh and smile always made me smile when I saw you. Rest In Peace momma❤️ Love you always❤️
- Amber Chapman , Youngstown , OH
I'm very sorry for your untimely loss, you are in my thoughts and prayers.
- Marti Frazee, Washington , PA
Betty, Rick, Phil, Meghan, Brooke and Cassandra-I am so sorry for the loss of Kellie. She was a beautiful person. May her memory be a blessing to you.
- Lora R McNutt, Youngstown, OH
I am so sorry for your loss, Kelly was such a beautiful person, prayers for the family.She will be missed
- Barbara Yohn, Youngstown, Ohio
Our hearts are broken over the passing of Kellie, a beautiful person gone way too soon. One sincere sympathy, thoughts and prayers to her entire family. ❤️
- The Green's, New Middletown , Ohio
My condolences to the family, kellie had a kind loving spirit and an awesome since of humor Rest In Peace you will be missed,
- Mary Ford, Youngstown , Ohio
I am so sorry for the loss of Kellie A beautiful soul, gone to soon. Thoughts and prayers to all. Love Aunt Barb
- Aunt Barb, New Middletown, Oh
Betty & Rick...so, so sorry for this loss. I'm sorry we could not be there for you at the memorial service. Know that we are praying for you and Kellie's family. James 4:8.
- Preston Gibson, Pittsburgh, PA
Pete Cassie Brook we are sending our heart felt love to you and your familes Kelly was the most bubbly neice and I will miss her beautiful smile Love Aunt Kathy Uncle Terry Scott Brian
- Katherine Bolam, East Palestine, Ohio
We were so sorry to hear the sad news about Kellie. Meg, we send our love and hugs to you, Kyle and the girls. Our condolences to all of Kellie's family and friends.
- Bob and Jane Delso, Neenah , Wisconsin
Thinking of you, sending our love & prayers at this difficult time. Kellie will be missed and remembered for her cheerfulness and ready smile.
- Aunt Joann, Becky & Scott Payne, East Palestine, Ohio
Our deepest sympathy. Kellie was loved by so many and will be in hearts forever.
- Aunt Nat and Uncle Gary , Columbiana, 0hio
Pete, I'm truly sorry for your loss.
- Lisa Slopek and son Noah Sinkko, Slovan, PA
Betty, Rick, Pete & Family You all are in my thoughts and prayers. Sending love and peace during this difficult time.
- -Janet Gilson , Cincinnati , Ohio
~There are some who bring a light into the world that even after they are gone, the light remains~ Thinking of you during this difficult time.
- Jenny James, Cincinnati, OH
My heart breaks for you all. Grew up with Kellie and Debbie and cannot comprehend such loss. Praying for comfort and strength. Time goes by so quickly sure wish we would have kept in touch. Prayers to you all.❤️
- Tracy Kidd (Cousin), Hartville, Ohio
Services under the direction of:
Fox & Weeks Funeral Directors, Hodgson Chapel
912-352-7200