Celebrating the life of
Thomas G. "Jerry" Green
Passed away on September 07, 2022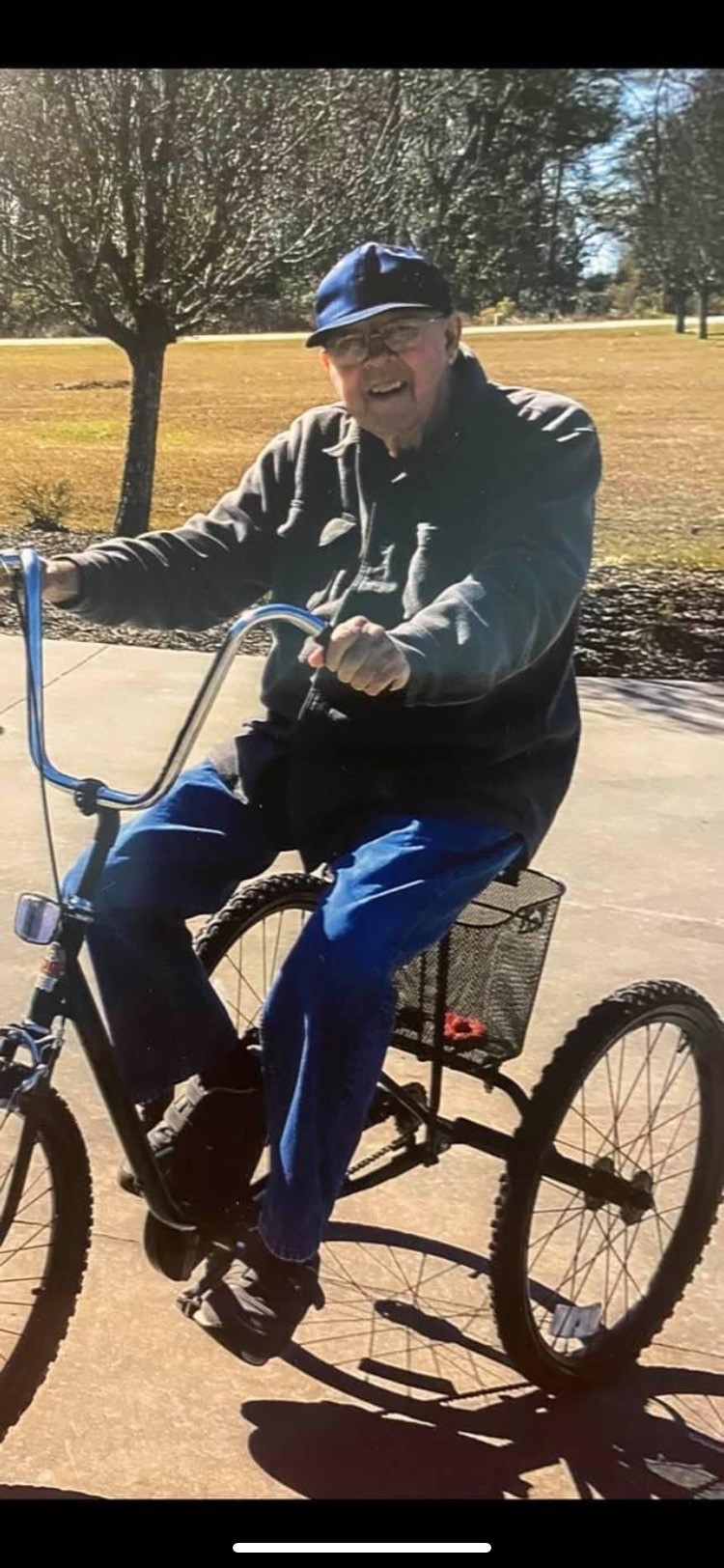 Thomas Gerald "Jerry" Green, 83, passed away Wednesday, September 7, 2022 at Ogeechee Area Hospice in Statesboro, GA. Jerry was born January 15, 1939 in Daisy, GA to the late Olin Green and Gussie Waters Rocker. He was part of the first graduating class from Jenkins High School. Jerry worked for the family business, Custom Dry Cleaners for 27 years, owned by his late in-laws, Harry and Mary Loper. He lived in Savannah most of his life, before moving to Statesboro three years ago.
He is survived by his wife of 63 years, Mary Diane Loper Green of Statesboro, GA, two daughters, Debbie Tootle Curry and her husband Leo of Guyton, GA, and Tammie Nelson of Savannah, GA. Also surviving are his grandchildren, Craig Tootle and his wife Rachel of Guyton, GA, and Matthew Nelson and his wife Margaret of Savannah, GA, his great-grandchildren, Aubrie, Chase, and Abby, his half-sister, Karen Parker, two step-sisters, Jan Winslette, Glenda Williams, one niece, one nephew, and his sister-in-law, Marilyn Lanier.
Visitation will be 11:00 a.m. to 12:00 p.m., Saturday, September 10, 2022 at Fox & Weeks, Hodgson Chapel.
Funeral Service will be 12:00 p.m., Saturday, September 10, 2022 at Fox & Weeks, Hodgson Chapel, with burial to follow in Forest Lawn Memory Gardens.
Remembrances may be made to Ogeechee Area Hospice, Statesboro, GA.
GUEST BOOK

A candle has been lit!
Condolences to Diane and family in the loss of Jerry. He will always be remembered as my sweet cousin.
- Delia Lane Alexander, Dawsonville, GA
Debbie and family, I am so very sorry! I knew he had been ill but had no idea he entered hospice. Prayers for peace for everyone.
- Clare Lewis, Cedartown, Georgia
So sorry for your loss. God bless you and your family
- Dorothee Shuff, Savannah , Ga
I was so surprised and extremely saddened to see that your blessed father had gone on ahead of us. I didn't know him as well as I knew Craig and Debbie. But I know he was an integral part of your family and a dedicated father and grandfather. May God's love and peace sustain you in the days to come. I pray your mother is well and filled with His love
- Anita Vonwaldner , Metter, Ga

A candle has been lit!
- RUSSEL LOPER, Canton, Georgia
Services under the direction of:
Fox & Weeks Funeral Directors, Hodgson Chapel
912-352-7200
Visitation

11:00 a.m. to 12:00 p.m. on Sat, September 10, 2022

Fox & Weeks Funeral Directors, Hodgson Chapel
7200 Hodgson Memorial Drive (map)


Savannah GA 31406

912-352-7200