Celebrating the life of
John (Jack) Harris Kinzie, V
June 13, 1934 - September 02, 2022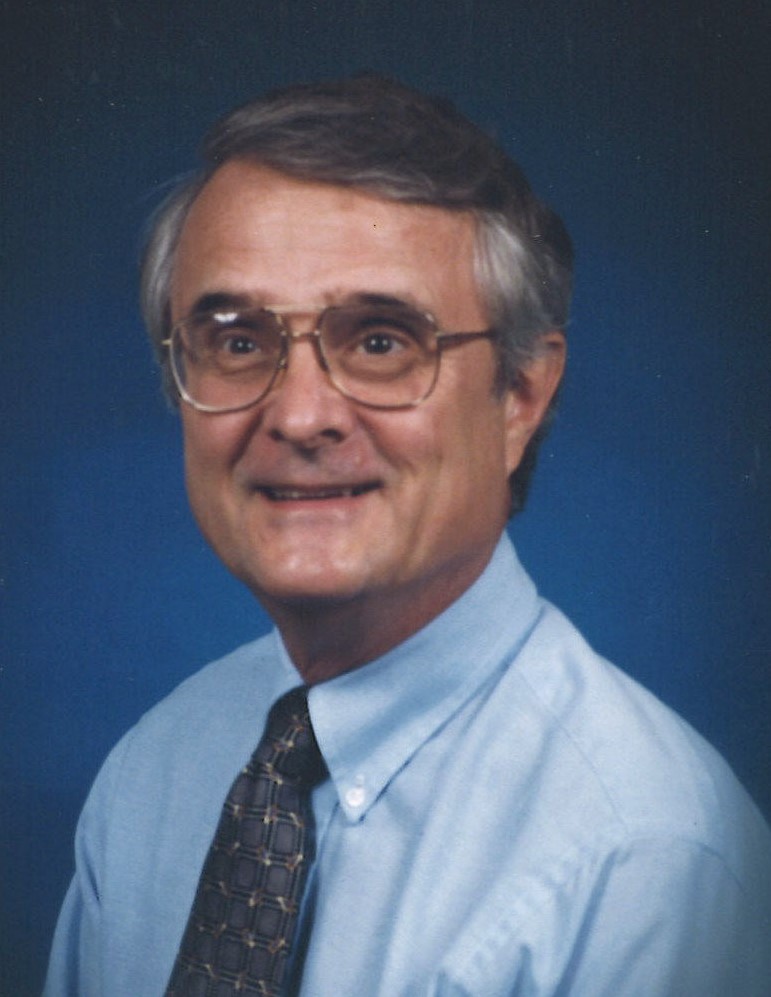 John (Jack) Harris Kinzie V passed away at his home in Savannah, Georgia on September 2, 2022 at age 88. Jack was born June 13, 1934 in Philadelphia, Pennsylvania. As a teenager, he moved to Savannah with his family and it became his lifelong home. Jack served in the United States Marine Corps, graduated from Georgia Tech, and retired from Union Camp in 1996 where he was the Electrical and Instrument Superintendent. Jack was devoted to his wife and family and was happily married to Laura for each and every one of their 67 years together. He enjoyed outdoor activities with his family including travel, camping and boating and he was a member of the U.S. Power Squadron. Later in life his favorite activity was working in his yard at Rose Dhu and walking his dog, Pepper, around the neighborhood. He enjoyed his church family at St. Thomas where he was a member of the choir, a Lay Reader and Lay Minister. Jack completed the Theological Education for Ministry (EFM) program through the University of the South. One experience he truly enjoyed was a trip to an orphanage in Russia where he led Bible studies with teenagers. He also loved visiting his mountain cabin in North Georgia. Jack had a quick wit, a quirky sense of humor, and loved practical jokes. He had high expectations and was encouraging to others.
Jack was preceded in death by his son, John (Jay) Harris Kinzie VI; and his parents, William Reed Kinzie and Mary Wanger Kinzie. He is survived by his wife of 67 years, Laura Falligant Kinzie; his daughters Christine (Gary) Vickers and Caroline (Jess) Godbey; grandchildren Jesse, Eleanor, and Mitchel (Taylor) Godbey; sister Eleanor Koonse; nieces and nephews Mary (Todd) Fleming, Beth Seery, John (Sharon) Kelley, and Michael Seery.
The service will be held at 1:00 p.m. on Friday, September 9, 2022 at St. Thomas Episcopal Church, followed by the committal service at Bonaventure Cemetery and a reception at St. Thomas Parish Hall. Remembrances in lieu of flowers may be made to St. Thomas Episcopal Church at Isle of Hope or to the Humane Society of Greater Savannah.
GUEST BOOK
I will forever cherish Jack and Laura's encouragement and support in attending Cursillo and will miss Jack dearly. God's Love and Peace to Laura and the Kinzie family. In Christ, Stewart
- Stewart Marshall, Savannah, Ga
I am so sorry for the loss of Jack. He has always been such a loving and honorable man. His family was his life, and he always showed his love for them in such a cherished ways. He was such a giving member of the Savannah community, and he will be greatly missed. Continued prayers.
- Shannon Spofford, Virginia Beach, VA
I am so sorry for your loss. He was a very nice man, which I had the privilege meeting on several occasions you n my youth. Our thoughts and prayers are with the family. Sincerely and Ann Falligant
- Falligant-Wallace, Dania Beach, Florida
We are saddened by his loss. Out thoughts and prayers are with you all.
- frank falligant, DELAND, FL

A candle has been lit!
Peace be with you in this time of sadness & loss.
- Nancy Eschette, Savannah, GA
LOVE YOU JACK! ❤️❤️❤️❤️❤️❤️❤️
- Cindy Coward, Darien , Ga
Prayers for peace for Jack's family and friends. The most beautiful souls are always the hardest to lose.
- Jamie Burchett, Savannah, Georgia
Jack was always giving to his St. Thomas family. He was kind and friendly. He will be missed.
- Alan & Donna Dunn, Savannah , GA
Jack was a most Godly man, if ever there was one. Jack was devout in his faith in so many ways. He was a learned Christian, always studying to come closer to Christ. He loved to share his faith in the most joyous. You knew his happiness truly was God sent. My Christian walk has been greatly enhanced with the time I shared with him at St. Thomas. He was a very special person and I'm sure he's experiencing the radiant glory of his Creator right now , just waiting for us to join him in Eternity. Rest in Peace Jack. Job well done.
- Christopher John Roberts, Savannah, GA
❤️❤️ He held you fast.
- Linda Howard, Savannah, GA
Services under the direction of:
Fox & Weeks Funeral Directors, Hodgson Chapel
912-352-7200
Funeral Service

1:00 p.m. on Fri, September 09, 2022

St. Thomas Episcopal Church
2 St. Thomas Ave. (map)


Savannah GA 31406