Celebrating the life of
Demiana Salama
Passed away on August 26, 2022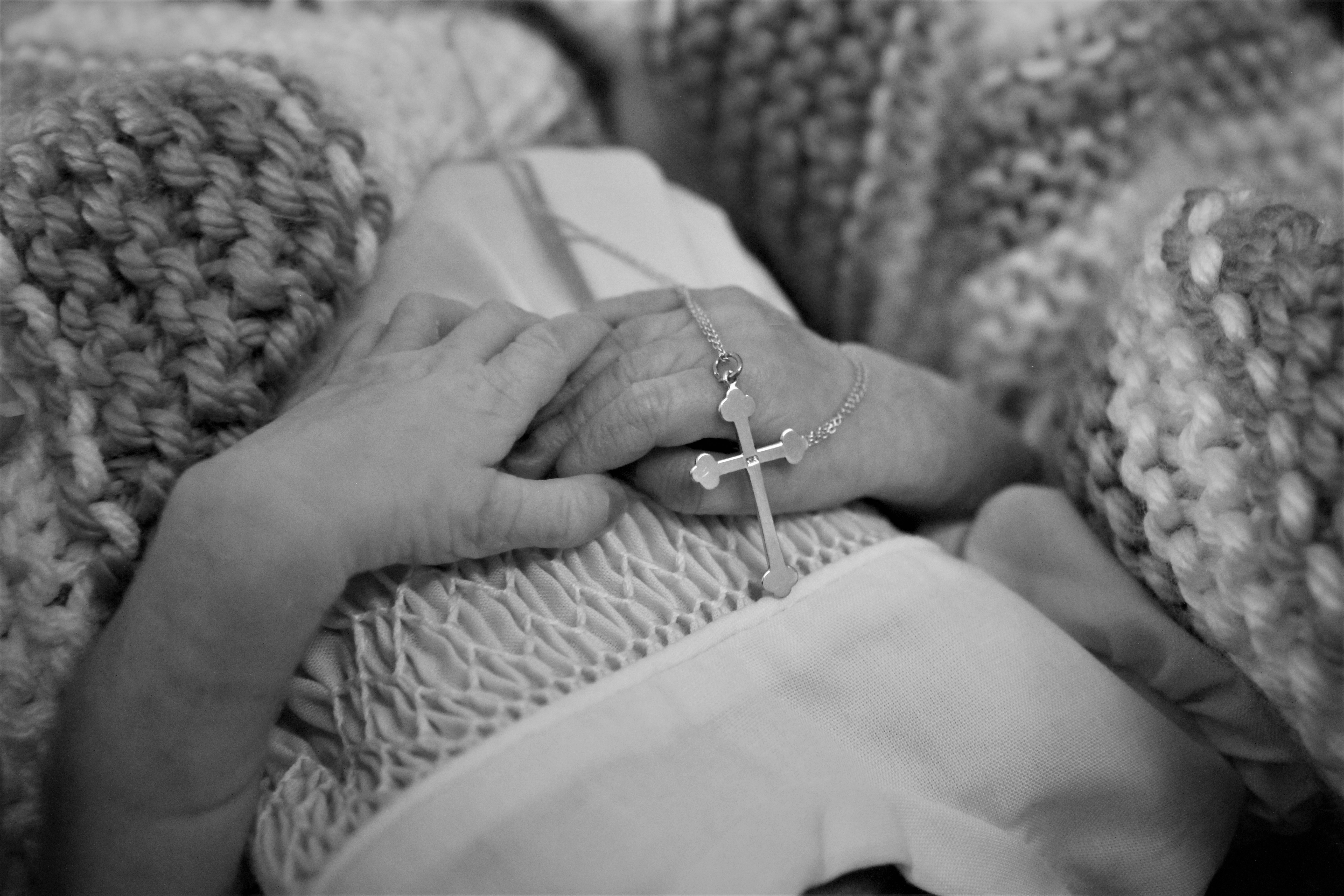 "So small and so sweet. Our little angel.
You held our fingers, yet you touched our hearts deeply.
You said nothing, yet taught us so much.
You gave us your precious time and gained infinite.
You lived and accomplished life's ultimate goal in so little time.
You made us proud, happy with God's blessings and mercy.
We prayed for a little girl, and God gave us an angel.
Until we see you again, we love you so much sweet, Demiana.
We love you so much,
Joseph, Mariam, Nathanael, Zachary and Daniel"
GUEST BOOK
"Extending our deepest sympathy to you during this time
- Nessim's family , Savannah , Georgia
Our thoughts, prayers, and sincere condolences are with your family. We know and share your pain of losing a sweet little one.
- The Youssef Family , Pooler, Georgia
My condolences and my prayers go out to you during this tough time. You lost a baby but gained a pure Angel in Heaven. May our Lord Jesus Christ repose her pure soul in heavenly Jerusalem and grant you peace and comfort.
- Raouf Salama, Howell, New Jersey
Sorry for your lost May the Lord repose her soul is paradise of joy
- Nagy Abadeer, coconut creek, fl
May God bless her pure soul and comfort your hearts. We love you all . Be blessed. Tant Mona.
- Mona Salama, Howell Township, NJ
The Lord gave and the Lord Has taken away; blessed be the name of the Lord; Job 1:21. I long to go and be with Christ, which would be far better for me; Philippians 1:23. If we were privileged to listen to the thoughts of the little Angel (Demiana) the above two Biblical verses would have been her state of mind while departing from this earthly world to be in the Paradise of joy joining the heavenly hosts and angelic beings that praise the Savior our Lord Jesus Christ. While we are saddened here on earth because she left this world, yet she is lucky and happy to continously enjoy her creator in heaven. May we all pray and get ready to join Demiana one day when our time comes.
- Armia, Martha and James Tawadrous , Port Saint Lucie , Florida
Damiana is an angel. She born to join the multitude angels and shine in the heavenly paradise. She prays for us. My our Lord give you from His peace and comfort.
- Rafik Khouzam & the family , Markham, Ontario
Our sincere condolences for the departure of your little angel Demiana, may the Lord fills your hearts with His comfort and peace. Christ is risen✝️
- Hany, Amani, Raphael and Alex Eissa, Savannah , GA
I'm sincerely so very sorry for losing her so soon! God give you peace and guide you through this hard time. Such a beautiful name for such an angel. God bless you dears and be with you
- Christina, Mina and Raphael , Bluffton , South Carolina
We love you all very much. We wish that we could be with be with today. We are praying for you and your family. Please accept our condolences. May God allow us to see you soon.
- Aetia's , Kendall Park, NJ
Services under the direction of:
Fox & Weeks Funeral Directors, Hodgson Chapel
912-352-7200
Funeral Service

12:00 noon on Sat, September 03, 2022

Saint Apanoub Coptic Orthodox Church
5803 ACL Blvd. (map)


Savannah GA 31405

(912) 201-1593
Burial

1:30 p.m. on Sat, September 03, 2022

Forest Lawn Memory Gardens
315 Greenwich Road (map)


Savannah GA 31404

912-651-6843