We have been made aware that families being served by Fox & Weeks are being contacted by individuals requesting payment over the phone. Fox & Weeks will not contact a family requesting payment over the phone. Please contact the Savannah Police Department immediately if you are contacted and asked to make payment over the phone. Please contact Fox & Weeks if you have any questions.
Celebrating the life of
Craig (Bubba) Groover, Sr.
November 19, 1934 - August 15, 2022
Until we meet again, Papa.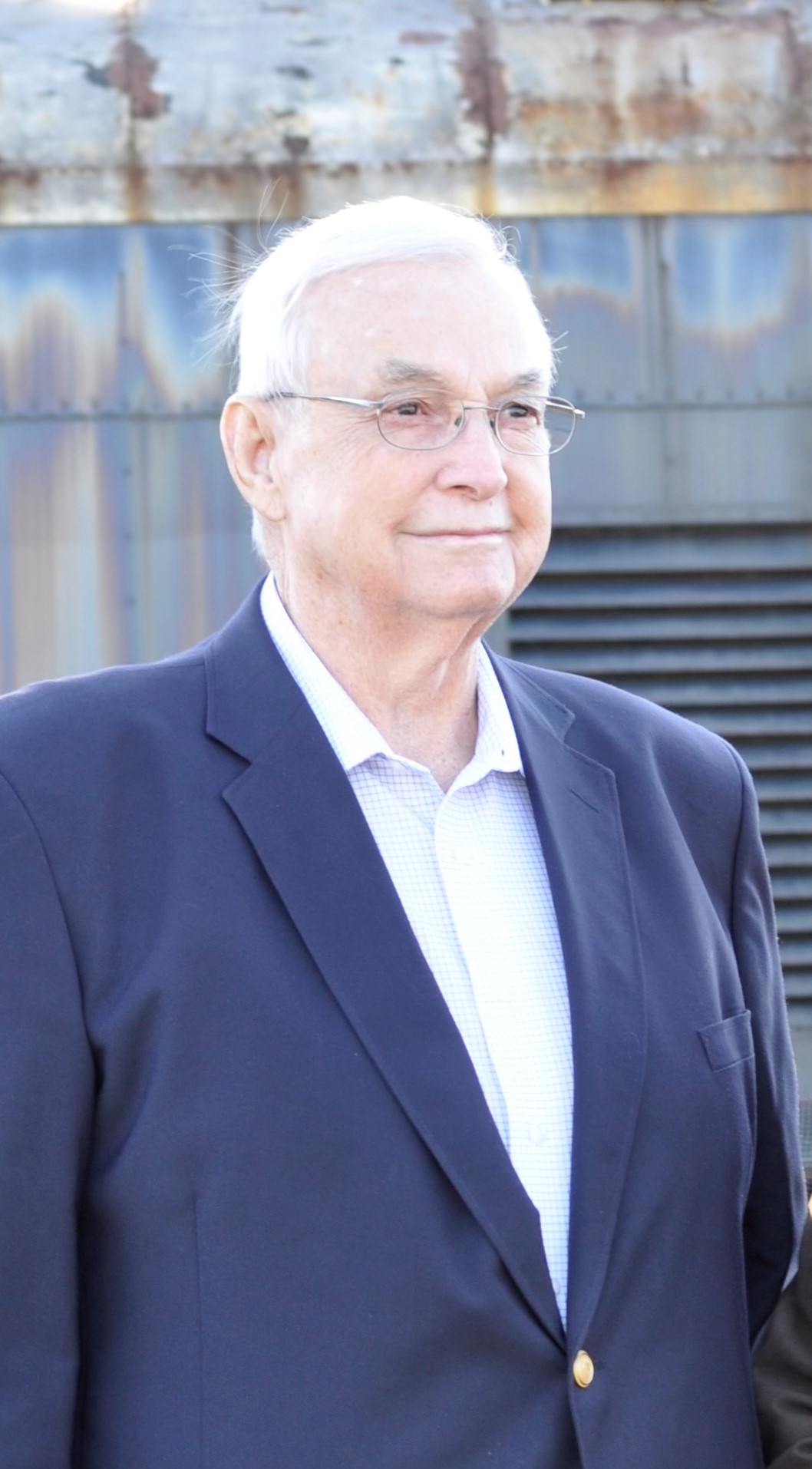 Craig Groover, Sr. (Bubba) passed away on Monday, August 15, 2022 surrounded by his loving family.
The Savannah native was a longtime communicant of St. Peter the Apostle Catholic Church.
Bubba was employed by Central of Georgia Railroad and Southern Railroad for more than 40 years. His passions included fishing, traveling with family, nature, and life by the water.
Bubba was preceded in death by a daughter. Margaret Marie Groover; parents, Henry B. and Margaret Craig Groover; sister, Margaret Groover Kenny; and three brothers, Henry B. Groover, Jr., Robert J. Groover, and John A Groover.
Surviving are his loving wife of 64 years, Carolyn Redmond Groover; children, Craig Groover, Jr. (Angela), Carol Andrews (George), and Becky Groover; grandchildren, Keith Groover (Nikki), Kevin Andrews (Megan), Katherine Stettler (James), Andrew Groover (Reagan), Emily Parrish (Chaddrick), Megan Smith (Robert), and Duncan Groover; great grandchildren, Keller Groover, Hayden Groover, Lathem Groover, Waker Groover, Charleigh Parrish, and McKay Smith.
Bubba's grandsons and grandsons-in-law will serve as pallbearers.
Visitation: 5:00 p.m. until 7:00 p.m. on Wednesday, August 17, 2022 at St. Peter the Apostle Catholic Church. A Rosary service will begin at 6:30PM.
Mass of Christian Burial will be held at 1:30 p.m. on Thursday, August 18, 2022 at St. Peter the Apostle Catholic Church with Reverend Michael J. Kavanaugh celebrating. Burial will follow in Greenwich Cemetery.
Remembrances may be made to Hospice Savannah, P.O. Box 13190, Savannah, GA 31416 or St. Peter the Apostle Catholic Church, 7020 Concord Road, Savannah, GA 31410.
GUEST BOOK

A candle has been lit!
I'm so sorry for you loss.
- Dorothy and Bert Buckman, Rayle, GA
I am so sorry to hear of Mr. Groover passing. My prayers go out to the family.
- Gober, Savannah , Ga
Our thoughts and prayers are with the Groover family during this time. Eternal rest grant unto him, O Lord.And let perpetual light shine upon him. May he rest in peace.
- Anne and James Byerly, Kansas City, MO

A candle has been lit!
Our thoughts and prayers are with all family. May he fly high on angel wings.
- Ann and John Savage, Savannah , GA
We are sorry for your loss.
- Dot & Read DeHaven, Savannah, GA
My deepest condolences to Bubba's family ! He was an excellent employee and excellent Conductor on the River St. Rambler... He was one of the first employees that I got to know, when I came here in 1988, as Supt... I later got to know Becky at the dental office in Garden City...
- Nick Gardner, Pooler, GA
Carol and Bubba have been friends of ours for many years. You might say that time and age have been a big interruptor lately of our time spent together. We always enjoyed each other's company.Bubba will most certainly be remembered with loving thoughts and we now pray that he is in the hands of our Lord Jesus Christ.
- Carol and Harold Horton, Savannah, Georgia
So sorry for your loss. I remember working together years ago. Everyone liked Bubba. Good man to work with and a good person.
- Chris Jeselnik, Seabrook, South Carolina
Keith and Nikki - Sorry for your family's loss. Thoughts and prayers during this difficult time.
- Caroline Cannady, Ellabell, Ga
Bubba was the best neighbor ever! Such a sweet man with a wonderful family. We have so many fond memories. Much love to all. XO
- Cortney and Ken Elwood, Savannah, GA
My dearest Carolyn and family, Another Shinning light from Nativity - Saint Peter's has been extinguished here on earth but shines brightly above showing us the path to follow. I always enjoyed running into you and Bubba and seeing those smiles and remembering our happy days in Parkwood/ Fernwood. Please note that I am with y'all in Spirit with my thoughts and prayers and will stop by to see you when I get back in town. Rest In Peace Bubba!
- Beth Sheffield, Tybee Island, Georgia
I enjoyed many good times with Bubba and family while watching our grandchildren grow up. What a gift! Blessings today and in all the days to come.
- Madeline Hahn, Savannah, GA
God bless you Bubba. Rest in peace. Our thoughts and prayers are with you Carolyn & family.
- Allen and Katherine Lynes, Savannah, GA
So sad to hear of Bubba's final goodbye. So many good memories of happy times shared. Love to all of his beautiful family. Joanne Best
- Best family, Savannah, Ga
Keeping you and yours in our thoughts and peace-filled prayers.
- Kilpatrick and Hunt Families, Savannah, GA
Services under the direction of:
Fox & Weeks Funeral Directors, Islands Chapel
912-898-0900