Celebrating the life of
James Francis Cullina, Jr.
March 17, 1961 - August 12, 2022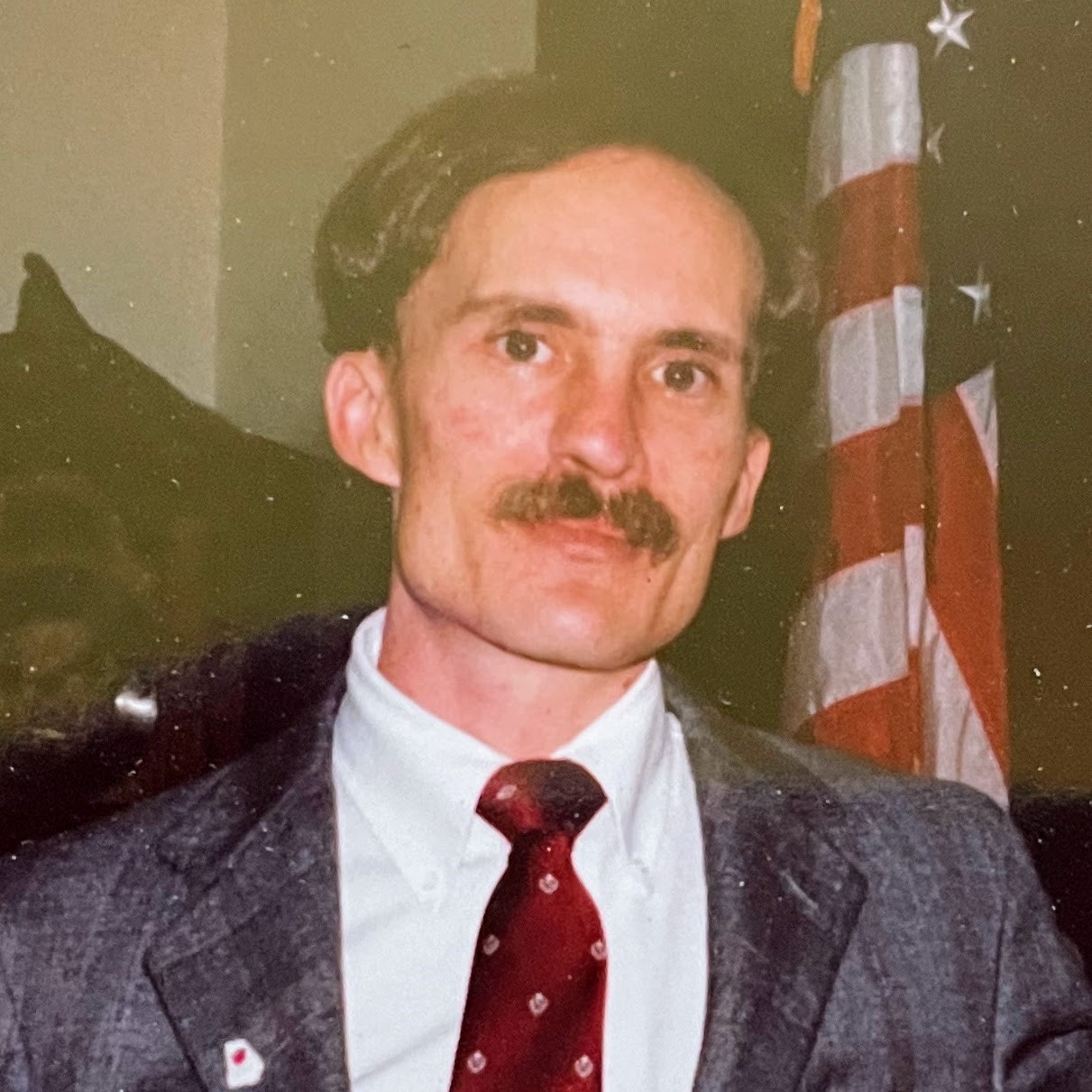 James Francis Cullina, Jr., 61, passed away Friday, August 12 after a short illness and now resides in Heaven with his wife, the love of his life, Rimma. James was born on Saint Patrick's Day 1961 in Fort Huachuca Arizona to James Francis, Sr. and Myrna Foshee Cullina.
James is preceded in death by his wife Rimma Ivragimova Cullina of Russia, his mother Myrna Cullina of Savannah, his sisters Kitty Risher and Peggy Sims of Dothan Alabama, and his brother Sean Cullina of Pinckard Alabama.
He is survived by his father James Francis Cullina, Sr. of Madison Alabama, his sisters Terri Cullina of Tybee Island Georgia, Beth Cullina of Harvest Alabama, and Ann Hanks of Richmond Hill Georgia, and by many nieces and nephews. James was a faithful parishioner of Saint James the Less Catholic Church, to which remembrances may be made.
GUEST BOOK
So sorry to hear of James' passing. We shared many fun times growing up in Mayfair as kids. He was always a good guy. We both moved away, and lost touch, until recent years, when we reconnected at Saint James. We were always glad to see each other and catch up. Our memories of James will always bring a smile. May he Rest In Peace.
- Tony and Beth Buttimer, Savannah, GA
James will be very much missed. As adults, we shared several Thanksgiving and Christmas holiday dinners together. He was kind, upbeat, gentle, and genuinely nice. I always looked forward to seeing him. Rest in peace, James.
- Patrick S Brennan, MACON, GA
He will be missed. I graduated from St James with James and we re-connected at St James Church. May he rest in peace and his family be in my thoughts and prayers.
- Colleen R Humphries, Savannah, GA
James will always be remembered by us as a faithful usher at St. James 9:00 mass.
- Mr & Mrs Mark Miller, Savannah , Ga.

A candle has been lit!
- Jim & Elaine Cullina, Madison, Al
I am so sorry to hear of James' passing. I always enjoyed seeing him and talking with him. He was always so cheerful and happy. I will miss him greatly and am so sorry for your loss. May he Rest In Peace and Perpetual Light Shine Upon Him.
- Lisa Harriott, Savannah, GA
We will miss James! He always sat at the back of the church at 9am mass. He would give me a hug or fist bump whenever I passed him. He always asked us how we were doing. Just a sweet guy. We send our condolences to his family. Perpetual light shine upon him!
- Samantha & Paul Lambert, Savannah, Georgia
I am so sorry to hear of James' passing, he was a dear sweet man and a wonderful husband to my friend Rimma. May he rest In Peace.
- Janice Shiver, Savannah, Ga
We were sorry to hear of James' death. He certainly fought the good fight in this life. Like others have said, he was kind, cheerful, and a faithful parishioner of St James Catholic Church We were in school together at St James and were happy to meet up again in recent years. RIP, James.
- Sally and Brian Kennedy, Savannah, Georgia
I was shocked today to hear of James' passing. We've just come back to Savannah and as I always have, I looked for him at the front end at Publix. He was such a nice man, and had a good sense of humor. He never let me leave the store without his help and was always interested to hear how life was treating me. I know that he loved his wife and it is comforting to know that he is with her. My prayers of peace go to his family, and may he rest easy in heaven.
- Diana Graham, Savannah, GA
Services under the direction of:
Fox & Weeks Funeral Directors, Hodgson Chapel
912-352-7200