Iona Lanigan Denmark, 86, passed away peacefully on August 14, 2022, after a long illness at her residence, Buckingham South. She was born on September 7, 1935, in Cobbtown, Georgia, to the late Troy and Dessie Lanigan. At age 17, she met Jack DeVane Denmark and then married him; they celebrated sixty-six loving and beautiful years of marriage together until he died in 2019. "Miss Iona," as she was known to her many friends, always regarded her most significant accomplishment and happiness in her life was to raise and love her three children. Iona, beside her husband, owned and managed Plantation Townhouses in Garden City, Georgia, for over 40 years. She found tremendous joy in meeting and developing close relationships and friendships with the residents. Outside of her work and family life, she was active in the Benevolent Protective Order of the Elks Lodge 183 and member of the Ladies Auxiliary. In this organization, she planned and hosted many fundraising events that benefitted the Elks Aidmore Children's Center.
Mrs. Denmark is survived by her three children, Michael DeVane Denmark (Chrissy) of Tybee Island, Georgia; Vicki Denmark of Peachtree Corners, Georgia, and Sherri Denmark Forbes (Larry) of Wilmington Island, Georgia; one grandson, Ryan Frederick Schumacher of Savannah, Georgia, and several nieces and nephews.
Visitation will be 5:00 to 7:00 p.m., Wednesday, August 17, 2022 at Fox & Weeks Funeral Directors, Hodgson Chapel.
Funeral Service will be 12:00 p.m., Thursday, August 18, 2022 at Fox & Weeks Funeral Directors, Hodgson Chapel.
Private burial will be in Sunlight Cemetery, Cobbtown, GA.
Remembrances may be made to Pruitt Cares Foundation, an organization affiliated with PruittHealth, 9100 White Bluff Road, Suite 205, Savannah, GA 31406. This foundation care for bereaved children, assists caregivers in times of crisis, and supports ongoing education in the medical fields.
GUEST BOOK
Praying for all of you for comfort and strength.
- Donnie & Charlyn Green, Martinez, GEORGIA

A candle has been lit!
- Robin & Dee Christy, Savannah, GA
Iona was one of the most generous and caring people I've known. She was a role model for women. We have lost a true gem.
- Donna and Reggie Abbott, Savannah, Ga

A candle has been lit!
Mrs. Iona you will be missed.
- robin washington, hardeeville, sc

A candle has been lit!
- Cherie and John Dekle, Savannah, Ga
Sherri & Family, I am so very sorry to hear the news about your Mom. So many memories of childhood through high school (and beyond) of your beautiful Mom. She was always joyous with an infectious spirit. Praying for all of you. Love, Donna Parrish Shepard
- DONNA PARRISH SHEPARD, RINCON, GA
She was one of a kind. Love to all the family.
- Greg Dawson, Fort Lauderdale, FL
Sherri and family, Shelby and I rented a townhouse from your parents when we first came to Savannah. We had no furniture to speak of and Iona loaned us a sofa. Jack and Iona were some of the first folks we came to know here. Shelby enjoyed talking to Iona in the office. I know they are in Heaven together catching up with one another. You will all be in my prayers in the days to come. Until you are reunited with your Mother again, my sincere sympathy. Sincerely, Scott Patrick
- Scott Patrick, Savannah, GA
A person that departs from this earth never truly leaves, for they are still alive in our hearts and minds, through us, they live on. Please accept our condolences, she will not be forgotten. It meant so much to Claude "Popsy" Mickler to say goodbye to his first girlfriend and childhood friend of over 80 years. Thank you for your kindness.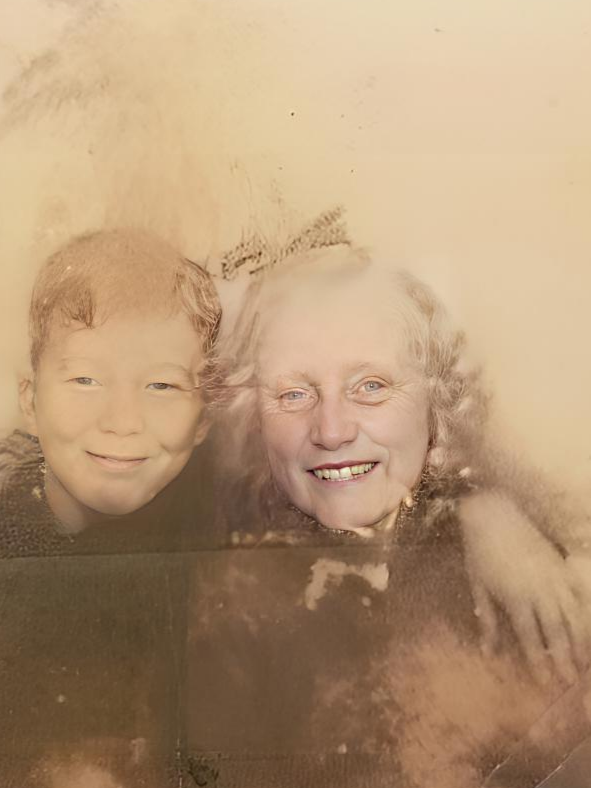 - Claude (Popsy) & Lisa Mickler, Duncan, SC
Services under the direction of:
Fox & Weeks Funeral Directors, Hodgson Chapel
912-352-7200