Celebrating the life of
Elizabeth (Libby) Lawrence Blake
March 19, 1952 - August 13, 2022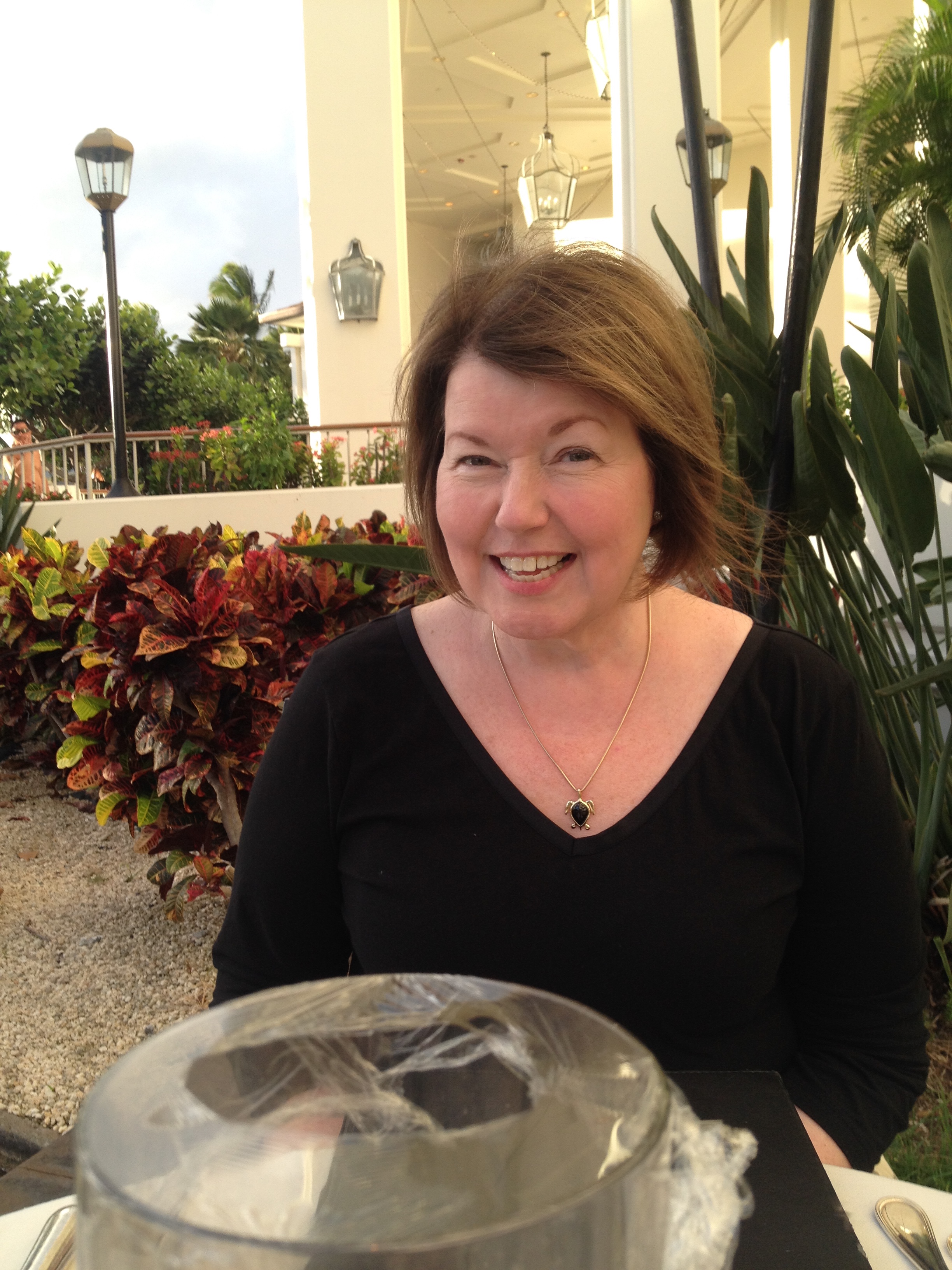 Elizabeth (Libby) Lawrence Blake passed away August 13, 2022 with her husband and daughter at her side after a 3-year battle with MDS. She was born in Dublin, GA on March 19, 1952 and attended Dublin Public Schools. She graduated from Georgia College in Milledgeville in 1974 and began her teaching career. She moved to Savannah in 1977 to teach in the high school at Savannah Christian. From there she taught at Savannah Country Day for 21 years and then finished up at Hancock Day School until she retired in 2015.
She loved teaching Middle School Science and, for some reason, she loved seventh graders. She always said that they were a bit mischievous, but not mean. She could hardly go anywhere in Savannah without running into a parent or former student and most of the parents would have a nice comment as to the positive affect her teaching had on their child.
She loved to read and travel. Libby always enjoyed participating in book clubs and Bible studies at church. She loved Hawai'i and was able to spend three weeks there in October of 2021. She was a member of the Skidaway Island United Methodist Church and the Landings Golf and Athletic Club.
She was predeceased by her mother, Virginia Joiner Lawrence. Libby is survived by her husband of 44 years, David Willson Blake, her daughter, Virginia Willson Blake of Macon, GA, her sister Katherine Ann Lawrence of Conyers, GA and several cousins.
A memorial service will be held at 2:00 PM on Wednesday, August 17th at the Skidaway Island United Methodist Church with a reception following in Baily Hall at the church.
In lieu of flowers please consider donating to the Leukemia and Lymphoma Society, www.lls.org.
GUEST BOOK
I am so sorry to hear this sad news. My memories of Libby and Willson and Virginia are treasured times from long ago. My prayers are with the family at this time.
- Kathy Berlin Wegmann, LaGrange, NC
We were so deeply saddened to hear about Libby's passing. Please know you are in our hearts and prayers during this difficult time of heart-wrenching loss.
- Maxine & Bill Pinson, Savannah, GA
It's a sad day for us knowing we have lost a friend and neighbor. We wish peace and comfort for Wilson and Virginia during this stressful time. Of course, our prayers will be with you.
- Jim Toole and Sherry Williams, Savannah, GA
I'm so sorry for your loss. Mrs.Libby was such a wonderful person. I'm so glad I was able to know her these past few years. She will be terribly missed.
- Misty Martinez, Savannah, Ga
I'm so sorry to hear this news. Mrs. Blake was such a wonderful teacher, and having been very close friends with Virginia for much of our childhood, I have such fond memories from many a sleepover and play date. Sending condolences from the entire Levy Family.
- Elizabeth Levy Karen, Atlanta, GA
I am very sorry to hear of your loss. Mrs. Blake was a superlative teacher; I was fortunate to be taught by her.
- Danny Bousquet , Washington , DC
I am deeply saddened to hear of the loss of Mrs. Blake. I loved her 7th grade science class and have many SCDS memories that include her. I also was fortunate to see her in more recent years out at The Landings. My condolences to her family. Sending love and prayers.
- Stefanie McCullough, Savannah, GA
Mrs. Blake was an amazing teacher. I'll never forget dissecting frogs in her science class! She ALWAYS had a smile and clear direction for the class. Her kindness shined all the time. I am deeply sorry for your loss. She touched so many.
- Sarah Labrot, Savannah, GA
I was so sad to hear about Elizabeth's death. We were born on the same day and went through school together, starting with kindergarten. I have so many happy memories. One special memory is her excitement over Virginia deciding to become a librarian. Your family will be in my thoughts and prayers. I hope your happy memories of Elizabeth will bring you comfort during this time of grief. Melanie Moore
- Moore, Dublin, GA, GA
"Miss Blake" as I knew her when she taught me at Savannah Christian in the early 80s was a great teacher. I enjoyed her class and I learned a lot from it. Later in life she taught my sons and it was fun to see them enjoy her classes too. I'm really sorry to see this news. She deserved a longer life.
- Jennings L Hughes, Savannah, 13
Services under the direction of:
Fox & Weeks Funeral Directors, Hodgson Chapel
912-352-7200
Memorial Service

2:00 p.m. on Wed, August 17, 2022

Skidaway Island United Methodist Church
54 Diamond Causeway (map)


Savannah GA 31411

912-598-8460