The sunrise of Latronda Daniels Coleman was January 3, 1977 to Virginia Gooding and Ernest Daniels. In her journey to adulthood she attended Chatham County Schools and later she found the man she would marry on April 7, 1995. After 2 years of their involvement. On February 27,1996 she gave birth to their first child Rishonna La'Ria Coleman. The journey of motherhood and marriage seemed to create a stronger bond between the couple. They often talked about success and financial freedom in their lives. They continued on their journey of life with the unbreakable bond growing through the years.
On November 11, 1997 she gave birth to Rolanda La'Risha Coleman, on October 23, 1998 Ritchie La'Rue Coleman Jr.
As a family of 5 at the point of the journey the couple was happy and the bond was stronger than ever. The family enjoyed life and enjoyed cruises, vacations, and did all types of family entertainment together. With many setbacks and complications throughout the years the family seemed to be happy. That happiness was slowed of the lost of their 4th child on January 23, 2011, Rictonna La'Riya Coleman. The family was devastated, but the family bond became stronger over time, and on October 15, 2012 she gave birth to Ricellaginsta' La'Riniyah Coleman. With the first name her father crafted from all 4 grandparents.
RIC-Richard, ELL-Elloweese, GIN- Virginia, NEST- Ernest.
Latronda loved trucking which she had did for over 23 years and over 3 million miles of safe driving. In that time the couple continued to dominate the trucking industry with many awards such as safe driver every year, Driver of the month 4 times in 2007. Which led to the award for 2007 Driver of the Year (HVP) High Value Products. That allowed her to walk the stage at the National Trucker Award Ceremony in Palm Springs, CA. Among the best truck drivers in America, they received cash awards, Trophies, rings, Trips, Jackets, and name placements on wall. She loved trucking. Also, she was in top 10 drivers in TV Show for Best Truck Driver in America. And they transported all types of freight usually special commodity. Such as International Freight Canada- Mexico, Automotive, Famous People merchandise, COVID-19 vaccines, Bombs for military, Shows in Las Vegas. 2018-2019 NFL Official Logistic Panther for the Carolina Panthers, and so much more that will never know. She often said I never thought I would see and do the things I did coming from the life I came from. She wants to give all family members and in laws thanks and love for accepting her and your kindness.
The sunset for Latronda Daniels Coleman was July 30, 2022 her love light burned for 45 years and for some it will never burn out. After 30 years of togetherness and 28 years of marriage. Which some said would never last or soon fade away. They completed their marriage vows "until death do us part." She will always live on the road, and you cant miss her in the bright lit truck getting everyone attention covered with lights and LADY "C" on the passenger door.
We Love You,
Family and Friends
GUEST BOOK
WE LOVE YOU CUZ
- WILLIE & DEINSE ROBINSON, West Park, Florida
Our love, prayers and deepest condolences to the entire family.
- Carl and Vadia Bradford, Tampa, FL

A candle has been lit!
Rest in power sista in law...
- Reggie and Maria Coleman, Savannah, GA
And she did have a sister name Shelarisse Gooding and it's a shame that Ritchie didn't put her only sister in the obituary but it's ok I know what's going on and it's only a matter of time.
- Shelarisse Gooding, Savannah, GA
The truth will come out my sister did talk to people about what happened.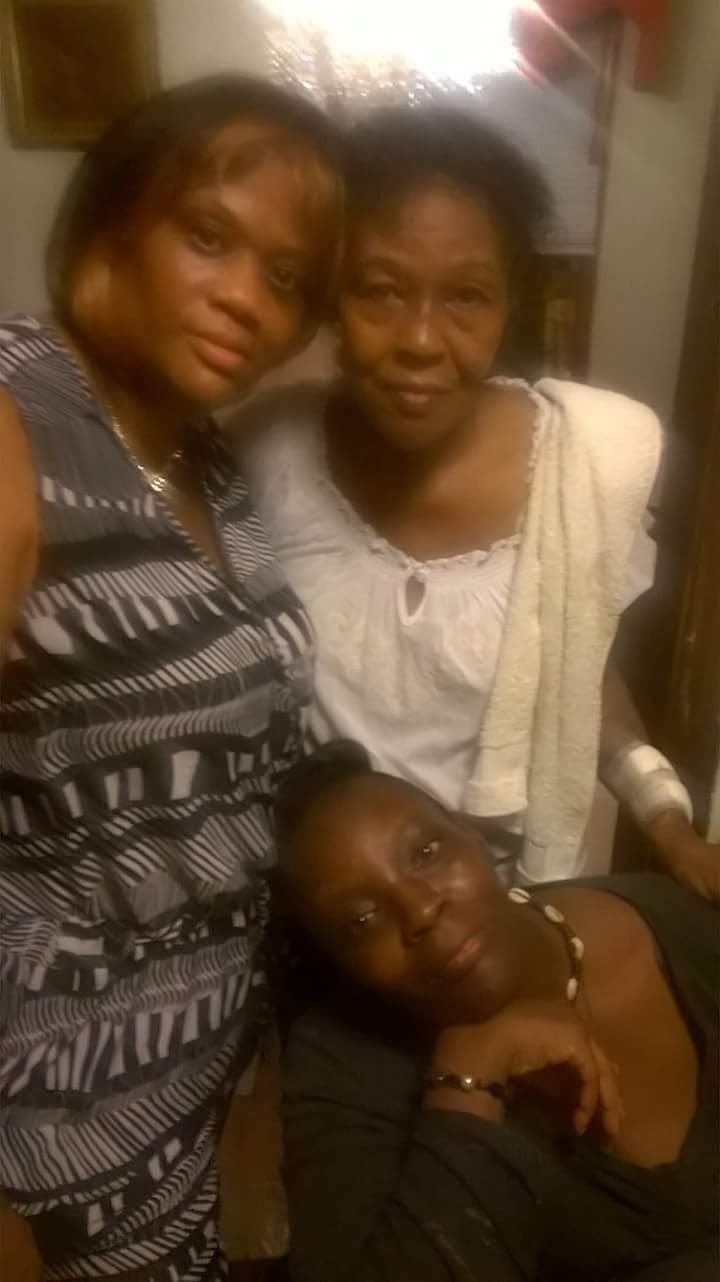 - Shelarisse Gooding, Savannah, GA
Services under the direction of:
Fox & Weeks Funeral Directors, Hodgson Chapel
912-352-7200