Celebrating the life of
James "Jim" Patrick Jennings
March 23, 1966 - August 02, 2022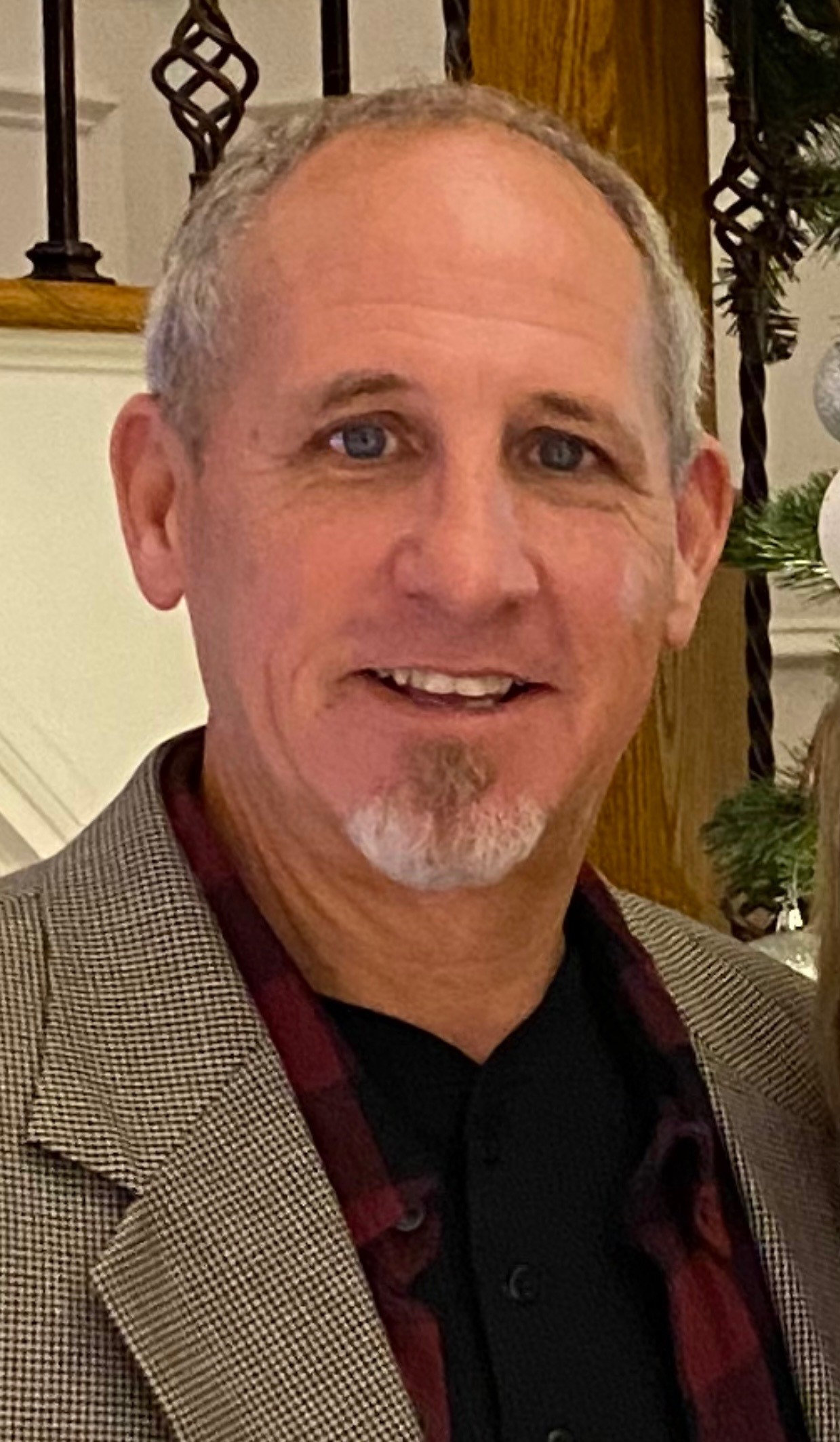 James "Jim" Patrick Jennings passed away August 2, 2022 at St. Joseph's Hopsital in Savannah. Jim was born on March 23, 1966 in Huntsville, AL to Gerald and June Jennings. He graduated from S.R.Butler High School in 1984, and went on to graduate with a degree in Business from Georgia State College in 1991. He worked in sales and marketing for over 30 years, currently with Kelly Tours.

Jim married the love of his life, Lisa Hamilton Jennings on July 20, 1991. They recently celebrated their 31st wedding anniversary.
They have three sons, Ryan Thomas Jennings (Maggie), Landon Patrick Jennings, and Jordan Hamilton Jennings, all of Savannah. He was so proud of his precious granddaughter Piper June.

In addition to his wife and sons; Jim leaves behind his father Gerald Thomas Jennings of Madison, AL; in-laws, Mr. and Mrs. Jack E. Hamilton, Sr. of Savannah; sister, Juliana Jennings Burge(David)of Madison; brother, Jeffrey Thomas Jennings(Nicolas Nash) of San Francisco; brother in law, Jack "Jackie" E. Hamilton, II(Kellie); his aunt, Norma Ashburn, nieces and nephews, Kaitlin Burge, Keri Burge, Sarah Hamilton Williams(Grayson), Jack "Jake" E. Hamilton III; and great niece, Annabeth Williams.

He is preceded in death by his mother June Gail Allen Jennings.

Jim's first love was basketball which was quickly followed by the love of his life, Lisa. Jim loved Jesus, spending time with his family, grilling out, vacationing at the beach and watching the Alabama Crimson Tide play football. He spent many weekends working in the yard and serving at Compassion Christian Church East Campus where he was an active member.

Visitation will be Thursday, August 4th from 5-7 PM and Funeral Services will take place Friday, August 5th at 11AM. Both will take place at Compassion Christian Church East Campus, 9150 Old Montgomery Road, Savannah 31406.
GUEST BOOK
Dearest Lisa, Ryan, Maggie, Landon, Jordan, and Little Piper, Dwight and I are heartbroken over the passing of Jim. You and your precious family have been in our prayers and will continue to be in the days to come. It was obvious to all who knew Jim how much he loved all of you and was so incredibly proud of his sweet family. Our church and all of our lives have been sweeter because of Jim. All of Heaven must be rejoicing over the arrival of this special husband, father, grandfather, and friend. Enjoy your incredible welcome banquet, Jim, prepared just for you by the One who loves you most. We will miss you!
- Dwight and Barbara Feemster, Savannah, GA
Lisa I am so sorry for your loss. I am saying extra prayers for you and your precious family.
- Alicia, Savannah, GA
Sending prayers for peace and comfort to you and your family.
- Tia (Davis) Adkins, Savannah , Georgia
I'm so sorry for your loss. Sending prayers for you and the rest of your family!
- Teri Sprosty, Savannah, Ga
Lisa we are so sorry to hear this. We are praying for you and your family.
- Ellen and Kelmer , Savannah, GA
We are so surprised to hear of your loss. May God provide His Holy Spirit to comfort and guide through this time of grieving. Joy comes in the morning and praise God for Jim's salvation.
- Dickey & Jennie Best, Guyton , GA
Lisa, we are shocked and saddened about Jim's passing. What a beautiful life you two have shared. I'm so thankful to have known and watched you and Jim grow from a young couple at Calvary Baptist to a loving god-filled serving family. What a blessing to have know Jim. I will always remember his contagious smile, he will be missed greatly. Praying for God's shalom.
- Jeff & Wanda Burnsed , Savannah, Ga
My heart felt sympathies go out to you Lisa, your children and family. I have enjoyed working with Jim at Kelly Tours. He proved to be a kind, funny, and refreshing coworker. Jim was particularly empathetic with me with my dad's recent passing . May all of your wonderful experiences be happily remembered at this time, and bring you comfort. He will be dearly missed by us.
- JULIE Getty, Garden City, GA
Lisa & Family, I am so saddened to hear the news about Jim. I know your hearts are broken and I am so sorry. You guys have such a beautiful family and it is easy to see the love you all have for each other. I will continue to pray for all of you! With love, hugs and prayers! Donna
- Donna Shepard, Rincon, GA
Lisa and family Our hearts are broken for you and family. Know that you are in our prayers. Jerry and Mary Alice
- The Hendrix, SAVANNAH, GA
The Owens Family would like to express our deepest condolences to the family. Jim and I have been friends since the first grade. He was a very special person to me.
- The Owens Family, Stockbridge, GA
I am so sorry for your loss! The Jennings family is in my thoughts and prayers
- Elizabeth dixon, Savannah, Ga
To The Family of Mr.Jim Jennings Jim Was A Very Nice guy to Whom I've Met a Few times @ Kelly Tours Savannah Office, Always Willing to Provide Assistance with Pleasure. He's Going to be Miss From Kellytours and SCSU. To Be Absent from the Body, Is To Be Present With the Lord, Sleep On Jim Take Your Rest, We Love You, But Jesus The Christ Loves you Best..
- Delbert S.Washington & Family , Charleston , SC
Lisa - our thoughts and prayers go out to you and your boys. So sorry for your loss. Lean on the Lord and surround yourself with family and friends. Tell all the great Jim stories and share that great smile of yours.
- Lee & Mandy Lane, Columbia, SC
My thoughts and prayers are with you at this time and condolences a loss of a wonderful man husband and father such a shock
- Jimmy D Adams, North Charledton, South Carolina
Lisa and family - we are so very sad and sorry to see the news of Jim's passing and are completely heartbroken for all of you. Our prayers are with you during this incredibly sad time. May you hold closely all the wonderful memories as you go through the difficult days ahead.
- Gretchen and Dane Speerstra, Savannah, GA
Lisa, I am sorry to hear about Jim's passing. You are in my thoughts and prayers.
- Ed Humphrey , Lancaster, SC

A candle has been lit!
I had the pleasure of working with Jim for about a year now and can say that he is genuinely one of the best people that I have ever had the privilege to meet in this life. In my experience, people are often so afraid to express emotion for fear of being perceived as weak or goofy. Not Jim. He never missed an opportunity to tell me and my department how important we are. He would come in dancing or with a story every time he stopped by our desks. He would even make up holidays to email us about... just ensure our week started off with a laugh. It is so rare to find people who are authentically themselves and who use their energy to make others smile. He had such a positive impact on our department. I am going to miss him so much. We are all going to miss him.
- Jenna Z Scott, Pooler, GA
Lisa, we are so saddened by your loss and are praying for you and your beautiful family. While we know God loves Jim infinitely more than we can, we mourn his loss and will miss him. God's plans are hard for those of us left on earth to understand, but you have the body of Christ surrounding you and lifting up you and your family. Love you my sweet friend.
- Lisa & John Faulkner , Savannah, Ga
Dearest Lisa, Ryan, Landon and Jordan. May God comfort you in this time of loss. Take consolation that he loved Jesus and you will be reunited someday.
- Bryan and Robin Dasher, Savannah, GA
Dear Lisa and family, we were shocked and saddened to learn of Jim's death. We will be praying for you in these incredibly difficult days. We ask our gracious God to give you peace and Comfort and in the days ahead and to give you joyful memories that will warm your heart and remind you of His many blessings! Love you friend! Jenny and David Britt
- Jenny and David Britt, Macon, GA
Dear Lisa and Families, my heart hurts for all of you in the loss of Jim. Please remember that you are being prayed for now and in the days to follow. In Christian Love, Gail Jones, Calvary Baptist Temple
- Gail R. Jones, Guyton, Georgia
Dear Lisa, I was so sad to hear of Jim's passing. My thoughts and prayers are with you during this terribly sad time. May you find comfort in your sweet memories and peace as God holds you in the palm of His hand. With deepest sympathy and Christian love, Renee
- Renee Hadwin Newell, Savannah, GA
Jennings family, my heartfelt condolences in the loss of Jim. I have many fond memories of the Jennings family at Saint Josephs Church. My prayers for the days ahead. Psalm34:18
- Becky Tucker-Constable, Athens, Alabama
Lisa , So sorry to hear about the loss of your husband. I am thinking of you and your family deeply. Love + Prayers, Amy
- Amy Tuttle Massey , Savannah , GA
Dear Lisa, my condolences to you and your family. I am so sorry for your loss.
- Phyllis Branch - Rendant neighbor, Savannah, GA
Prayers of comfort and peace for you and the family.
- Twila and Greg Strode, Savannah, GA
Prayers of comfort and peace for you and the family.
- Twila and Greg Strode, Savannah, GA
I am a childhood friend of Jim's. We grew up together, went to school together from kindergarten to 8th grade. I'm sorry for your loss and sending my condolences. May God Bless you and your family during these trying times!
- Celia Miller Hughes , Huntsville, AL
Lisa, I am sad that Jim passed from this life to heaven. Deepest condolences and prayers. You were so sweet to our girls while we lived in Savannah and went to church with you. Your husband seemed to be laughing at church and talking to people whenever we saw him. Praying for comfort for you and your family.
- Julie Mask , North Canton, Ohio
Lisa, we are so sorry to hear of your husband's passing. You and your family are in our thoughts and prayers. May God comfort and bless you as only He can. Jimmy and Karen Traver
- Jimmy and Karen Traver, Aurora , CO
Michael, Gloria, Micah and Malachi Culbreth are praying for you all during this difficult time. It was a blessing to spend time talking with Jim at the Calvary Day School games and other events. May God continue to comfort you all during the time of bereavement.
- Culbreth Family, Savannah, Ga
Services under the direction of:
Fox & Weeks Funeral Directors, Hodgson Chapel
912-352-7200