James (Jim) Richard O'Malley, 87, died peacefully on Tuesday, July 26, 2022, surrounded by his loving family. Jim was born in New Jersey, the only son of James and Mildred (Rogers) O'Malley. He was educated in the Camden Catholic schools and later graduated from Drexel University in Philadelphia. Jim married Maryanne Emily Olsen of Camden NJ in 1954 and they quickly had 3 Children. After a decade of engineering work in South Jersey, Jim landed a role with IBM in 1965 and moved the family to Burlington, VT. After 15 excellent years in Vermont, Jim moved to further his successful career in semiconductors, landing in NYC, Manassas Virginia, and a 10 year stint in Austin Texas. Jim and Maryanne retired to Savannah, GA. He learned to golf, and volunteered his time on community boards and with the Kiwanis Club. Jim took up scuba diving as a young man, and he enjoyed hunting, fishing, and cooking. Jim was an accomplished pilot. During his time in Savannah, Jim learned to golf, and also volunteered for local organizations.
In addition to his wife Maryanne; Jim leaves behind his 2 sisters, Barbara Knecht of Bellmawr, NJ, Jean [and Jerry] Hauske of Barrington NJ and their large families. His daughter, Kathleen Bresee of Silverthorne, CO; son, Greg O'Malley of Essex, VT and Daughter in law, Cheryl O'Malley of the Villages in Fl. He was predeceased by his son Jim, of Maryland. He leaves behind 8 grandchildren as well as 5 great grandchildren.
A memorial service will be held at a later date.
In lieu of flowers, the family suggests that you consider a donation in Jim's memory to Kiwanis Club of Skidaway, Savannah GA.
Fox & Weeks Funeral Directors, Hodgson Chapel, Savannah GA
GUEST BOOK

A candle has been lit!
I have to add the memories of my oldest son, Bret. "he was a memorable personality! I can't eat a fat hamburger without seeing him over a bar-b-que telling me that I'll love his "Irish" burgers. I learned to water ski behind his orange, tri hull boat. He was very patient trying over and over until I got up. He was always funny and kind to us kids.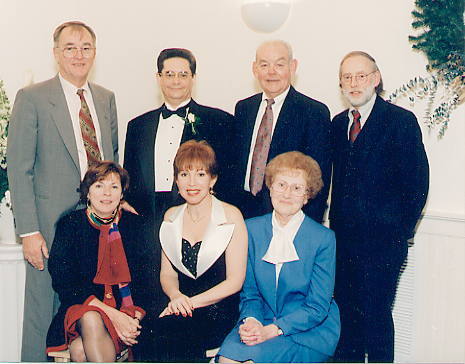 - Susan Greenstein, Port Saint Lucie, FL
Rest In Peace dear friend we love you!
- Gerry and Lou Molella , Savannah, Georgia
Services under the direction of:
Fox & Weeks Funeral Directors, Hodgson Chapel
912-352-7200
Services will be annouced at a later date