Celebrating the life of
James Austin "JIM" Doubleday
Passed away on July 30, 2022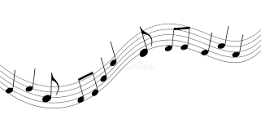 Jim Doubleday, longtime Savannah musician passed away Saturday at his home with his wife by his side. Arrangements are incomplete and will be announced by Fox & Weeks, Hodgson Chapel.
GUEST BOOK

A candle has been lit!
GODSPEED BUDDY .MAY HE RIP
- JOHN MELL, Savannah, Georgia

A candle has been lit!
Heaven has one great musician!
- Joe and Cynthia egan, Savannah , Ga
Jim was a kind and warm soul. His band played at our daughter's wedding. I will surely miss passing him almost every day on the causeway, him pulling his trailer and me pulling mine. He will leave an unfillable void. Godspeed Jim, ride with the angels.
- Al Deutsch, Savannah, GA
Jim you are now singing with the angels and all of the great musicians of all time. Hug Elvis for me. Til we meet again♥️
- Bob and Nina Thomas, Savannah, GA
Jim is one of a kind and we will miss him terribly. For the past 20-plus years we were honored and privileged to call him a dear friend. Our hearts are breaking. Heaven now has another incredible entertainer. God speed. We love you Jim!
- Tom & Lois Lavrisa & Family, Savannah , GA
A sweet, kind, funny man! Heaven just gained a great crooner.
- Nick & Tams Harty, Savannah, GA

A candle has been lit!
What an amazing person and what a remarkable life. I feel so lucky to have called him my friend. Wishing his family peace.
- Georgia Roose, Savannah , GA
Jim was Mr. Savannah Entertainment. I was honored to be have been a member of his band. I enjoyed every gig and the smiles he put on so many faces. What a Great Guy!! RIP Jim
- Butch Braddy, Savannah, Ga
What a sweet man. Years ago my brother, David Rush and I lived in Savannah. David and I got to know Jim through music since my brother was an entertainer also. Jim will be missed by many. There is now another Angel singing in the Heavenly choir. God Bless Jim's Family.
- Rush, Canton, Georgia
Jim was a great father and a fantastic musician. We attended our children's events at Hancock Day School. A truly talented individual who will be sorely missed. Condolences to the family.
- Jim Poole, Savannah, Ga
So sad to lose an old friend like Jim! Many good memories from our Steak and Ale days in Savannah! Prayers for the family!
- Steve Shelton, Flowery Branch , GA
Jim was a dear friend to Bonnie and me. We had such great memories together. Will never stop laughing about our aerobatics in Aruba when we, as two old stupid men, almost drowned. Jim will be missed by so many. May his memory be eternal.
- Paul & Bonnie McMillan, Rincon, GA
Will sure miss Doubleday. Remembering all those wonderful years me and many of my friends followed Maurice and Doubleday. Prayers for the family .He is now singing with the angels.
- Julie Edwards, Savanvah, Ga.
Many wonderful memories with Jim and loved hearing him sing. I love you Pam and my heart is heavy.
- Paula Galletta-Harden, Statesboro , GA

A candle has been lit!
I'm so sorry. May the Lord give you the peace that surpasses all understanding.
- Lynn Page, Atlanta, GA
Pam & Family, there are not enough words to express how much Jim meant to us and how much he will be missed! As devoted fans of Maurice and Doubleday, it was our honor to have spent some of the very best years of our lives in his company. He was truly a gift to the world, a world class singer as well and to know him was to love him! It was our great honor to call him a friend all these years. Will love him and his music as long as we live! May God be with you all and bring peace to your hearts!
- Pat & Tom Lawrence, Savannah, Ga
My deepest sympathy to the Doubleday Family. Jim was a delight! I enjoyed chatting with him while he put in our entertainment systems. He will be missed! God Bless!
- D Dasher, Savannah, Ga
Pam. Joye and I are so, so sorry to hear this sudden news of Jimmy's passing. At least I got to talk with him after he came home. I can't imagine what you have gone through since then. Jimmy was my soulmate and brother for many many years. I can't tell you what avoid that leaves in my house and in my heart. He was just here a couple weeks ago and then this. Devastating news. Godspeed my brother.
- Victor Pisano and Joye Reno, Savannah , GA
Jim, Thanks for the music, and the great memories.
- Jean Smith, Savannah , GA
Services under the direction of:
Fox & Weeks Funeral Directors, Hodgson Chapel
912-352-7200