Celebrating the life of
Anna Dane Cahan
November 02, 2022 - July 25, 2022
She was an incredibly selfless human being who always put the needs of everyone else before her own.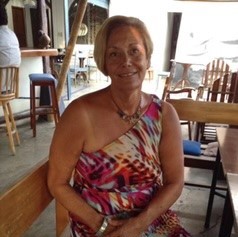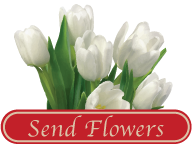 Anna Dane Cahan was born November 2nd 1948, in new London, Connecticut and passed away on July 25th 2022, in Savanah, Georgia. During her life she was a beloved wife, mother, and grandmother, and she will be deeply missed by her family and friends. She was a bright light in the darkest times to everyone who knew her.
Anna was born the daughter of Eli Dane and Doris Lillian Brooks. She was adopted by her stepfather Mark Palestine at age 11. During her meaningful life she lived in Scarsdale, New York, Chicago, Illinois, Tucson, Arizona, Salinas, Ecuador and ultimately, Savannah, Georgia. She was full of life and love and had a passion for travel, mahjong, bowling, cooking, and taking care of others. She was an incredibly selfless human being who always put the needs of everyone else before her own.
Anna worked as a teacher, travel agent, and real estate agent before retiring. She was devoted to her synagogues, Congregation Anshei Israel and Or Hadash, where she sang in the choir, was a member of the sisterhood, and was given the prestigious Woman of Valor Award. She passed away at Memorial University Medical Center surrounded by her family.
Anna is survived by her ex-husband, Eric Cahan; and their two children, Heather and Ben Cahan; as well as their spouses, Kartik Krishnan and Michelle Cahan. She is also survived by her five grandchildren: Ravi and Leela Krishnan, and Sage, Hunter and Vivie Cahan.
A graveside funeral service will be held at 10:00 a.m. on Friday July 29th, 2022 at Bonaventure Cemetery. Shiva and memorial to follow.
May her memory always be a blessing. Zichrona L'Vrachah!
GUEST BOOK
I am so shocked and saddened to hear of my friend Anna's passing. We kept in touch often from Tucson to Ecuador to Savannah. She was such a wonderful friend! I will think of her forever.
- Vicky Randall, Tucson, AZ
Anna was a wonderful friend to me (and everyone) in the Salinas community. A generous hostess who made me feel so welcomed when I stayed with her on a long visit there after I returned to the states. She taught me many recipes, and entertained with her myriad stories of all her careers and experiences. She found it easy to love and be loved. I will remember her fondly forever. My deepest condolences to the family, and may her memory be a blesding.
- Lorraine Westreich, Las Vegas, Nevada
Anna was one of the first people I met at Skyline Club Estates in Tucson, Az. She was such a loving, caring individual .Her heart was full of love and she was selfless to a fault . Inspite of having serious health issues she set out to start a new life in Ecuador in her 60's. She had a lot of guts. She loved living there and found what she was looking for.. I am sorry I lost touch with Anna . Your mom was an inspiration to us all.
- Hannah Holladay, Tucson, AZ
Anna is my cousin. We grew up together on fox Meadow road in Scarsdale. Our mothers were bffs. I reconnected with her 20 years ago because we were both in Az. We had so much fun together! We traveled to New York to see relatives, then to San Francisco to meet more distant relatives, then to fun places like Park City Utah, Ecuador, etc. We often dreamed in recent years of taking a cruise together. I have a hole in my heart where her kind, selfless , loving cousin will live forever. Jill Gertz Pack
- Jill Gertz pack, Mesa, Arizona
I met Anna at our real estate office. She was always a caring friend. Anna was talented in so many ways. She was an outstanding cook and hostess. She loved to decorate and helped me with my home. Anna was always there for her friends and very caring. I was sad when she left Tucson. We communicated but regretfully not as often as I would have liked. Blessings and Condolences to Heather and Ben and her grandchildren. Fran Pakenham, Tucson, Arizona
- Fran Pakenham, Tucson, AZ
Our deepest condolences to all of the children, and grandchildren of Anna. I always remember her as Micky. So sorry for your loss.
- Pinkwater, Highland Park, Illinois
Anna was my good friend/real estate agent. Spent many hours sharing good times and bad. She was always there with a shoulder and advice. My best memory was the cruise we took up he west coast into Canada. We shared a state room and went many places. Anna, being Anna did all the arranging for the trip and I followed. I was in good hands. Will really miss her upbeat self. Betty Wiener
- Betty weiner, Pasadena, California
We are saddened to learn of Anna's passing. While in Ecuador she was a big part of our community. Always giving, always caring for others. The pictures are of Anna and her students. She volunteered many times to help me with English in the Workplace which helped young (and old) who could not afford to pay for lessons learn English so they could work and many improved their lives because of Anna's kindness. She was there for her friends and community always. Rest in Peace dear Anna. God comfort those who love you and give them strength.
- Jean Bennett, Salinas, Santa Elena Ecuador
Services under the direction of:
Fox & Weeks Funeral Directors, Hodgson Chapel
912-352-7200