Harry "Tim" Thomas Rosenheim III, 78, of Savannah Georgia passed away peacefully on Saturday, July 16, 2022 surrounded by his loving family.
Tim was a devoted family man, avid golfer and fisherman, wonderful friend, and a decorated two-tour Vietnam Veteran. He will always be remembered for his wonderful story telling and love of telling jokes.
Tim was predeceased by his parents, Harry T. Rosenheim, Jr. and Mable (nee Bauer) Rosenheim.
He is survived by his beloved wife of 56 years, Jeanne Droulard Rosenheim; daughter, Kristen (Brent) Voltz; and two granddaughters, Morgan and Lindsey Shearer.
There will not be a funeral service, but if desired, please consider making a contribution in Tim's memory to Spanish Oaks Foundation, 8510 Whitfield Avenue, Savannah, GA 31406.
GUEST BOOK
Heartbroken........my love and sympathy to you all. I will miss Uncle Tim tremendously and will never forget that laugh, his jokes and his fun personality. Love, Ginny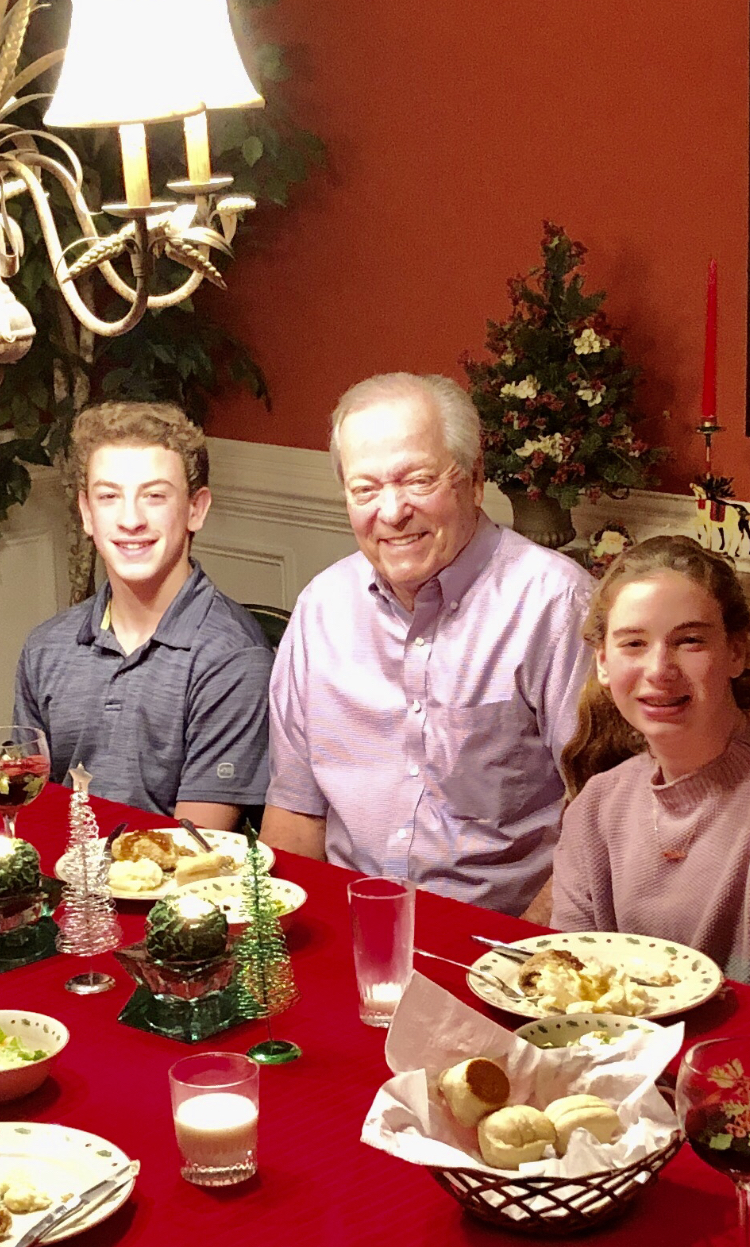 - Ginny Cairo-Vitella, Ambler, PA
Jeanne my thoughts and prayers go out to you and your family. Tim was a great person and always enjoyed his visits when I worked with Dr. Graham. We have lost one of the greats for sure. Love to you
- Lisa Santangelo, Savannah, GA
Our deepest condolences. A donation has been made to LMFRF in honor of Tim, an American Hero.
- Deanna &/John Kinnaman, Savannah, GA
Timmy will surely be missed. He made my early years visiting UAL in Avalon lots of fun. I laughed at his jokes long before the punchline! He certainly was a crowd pleaser and amateur entertainer! Those memories are forever etched in my mind! My thoughts and prayers are with you and your family. Xo Lori
- Lori Bennington , North Wales , Pa
Jeanne, we are so deeply saddened on the passing of Tim. Our thoughts and prayers go out to you and your family. I will cherish the great memories of Tim and I trying to catch fish, me teaching him how to ride a motorcycle and having an occasional liquid refreshment together. What a wonderful friend and neighbor. RIP old friend I'll miss you.
- Ralph and Hope Fuller , Savannah , Ga
Tim was taken from us too soon, but he was a hero to many: To Jeanne, his bride of 56 years To Kristen, his daughter To Morgan and Lindsey, his granddaughters To his country as an Honoree Silver Heart Recipient To Gale Cartledge, his buddy with the Working Men And to Gene – who he was a Guardian with the Honor Flights organization Love, Gene
- Raymond (Gene) Cartledge, Savannah, Georgia
The Working Men will never be the same. We will miss you every time we are together.
- Gale Cartledge, Savannah, GA
I am so saddened about the passing of Tim. In the relatively short time I knew him, I came to love and appreciate his wit, warmth, love of his family, new dog and country. His jokes were always well timed and welcome. His laugh sincere and infectious. Jeanne, you have my deepest regret and offer to come by and talk at any time you feel up to it. Our golf group, in macro, and the world as a whole, is lesser without him in it. May he Rest In Peace.
- Rob Shaw, Savannah , Georgia
Sending prayers and condolences to the lovely family if Tim . It was a pleasure to know him. My wife Brenda and I have enjoyed many kind conversations with Tim over the past 4 years . May the Lord blanket this family with comfort and peace.
- Rev. Clyde G Campbell, Savannah, GA
We've lost a great one with Timmy's passing. I have never known a funnier guy who was so comfortable in his own skin. I'll miss our Starbucks gatherings where Tim entertained us with his monologues. Be at peace Jeanne.
- AlanJ, Savannahah Ha, Ha
Services under the direction of:
Fox & Weeks Funeral Directors, Hodgson Chapel
912-352-7200