Terri Diane Ferguson passed away peacefully in the early morning of June 16th, at Memorial University Medical Center with her daughter by her side. Terri was born on June 21st, 1966, to Charles "Skip" and Patricia Ferguson. A lifelong Savannah native, she graduated from Sol C. Johnson High School in 1984 and spent nearly 40 years in the dental industry where she dedicated her professional life to helping brighten smiles. Terri was a loving mother, grandmother, daughter, sister, aunt, partner, and friend. She loved life on and in the ocean, gardening, running, country music, cheering on the Dawgs and the Braves, cooking, traveling, and spending time with her family and friends. What fulfilled Terri most in life was taking care of people, especially her loved ones.
Terri is survived by her parents, Charles and Patricia Ferguson; daughter and son-in law, Caitlin and Steven Hendrix; grandchildren, Gunnar and Sutton Hendrix; sister and brother-in-law, Tammi and Glenn Brantley; niece, Shelby Wierenga (Chad); nephew, Justin Brantley; partner, Samantha Davison; uncles, aunts, and cousins of the Derst and Cyr families of Savannah; lifelong best friend, Joseph Hinely (Pat); and longtime close friends, Laura "Sissy" Lester Simpson and Kimberly Gillis Genereux; as well as many other beloved friends and neighbors.
Funeral service will be held at Fox & Weeks Funeral Directors, Hodgson Chapel on Monday, June 20th at 11:00 AM (doors to open beginning at 10:00 AM). Donations can be made in Terri's name to the Lifelink Organ Donor Foundation Legacy Fund https://secure.donorpro.com/lifelink or to The Brain Aneurysm Foundation https://give.bafound.org/site/Donation2;jsessionid=BDAAB0B7EE1BE2D63C1FA232EA5C6478.app260a?idb=862150179&DONATION_LEVEL_ID_SELECTED=1&df_id=1540&mfc_pref=T&1540.donation=form1&idb=0
GUEST BOOK
So sorry to hear of Terri's passing. She was still family and we love her. Prayers for the family.
- James Meyers, Guyton, Georgia

A candle has been lit!
Tammi and Family, So sorry for your loss. Debbie R. Usher
- Debbie Usher, Richmond Hill, Ga
Terri touched so many lives in such a positive and loving way. We were fortunate to have met her through our mutual friends Joe and Pat, and always enjoyed her enthusiasm for life and those she held dear. Please accept our sincere condolences.
- Cathey & Mark, Deland, Fl

A candle has been lit!
Such a beautiful soul !!! May God give you all much peace and love to fill the void in your hearts.
- Kelly Kilpatrick Hunt, Savannah, Georgia
Our most sincere condolences for you and your family Skip. We have you in our prayers.
- Mike and Kathy Westgate, Savannah, GA
Terri was such a kind and loving individual who always brightened up your day. I was so blessed to have her in my life
- Jennifer Marcantonio , Savannah , Ga
I met Terri in March of 2020 when I moved into Bull Rivers Shoals. She was the friendliest neighbor and introduced me to everyone and took care of my plants often. Terri had nicknames for everyone and I called her Sunshine because we all revolved around her light! Terri took care of all things - people-animals-plants. She loved big, gave generously, and had a constant smile even when going through the valleys of life! She loved Sam- was proud to be her Daddy's Princess and her Mom's BFF. May we all carry a little of her sunshine within us and love our neighbors and life whole heartedly. Love and light- Ellie Love Covington
- Ellie Love Covington, Savannah, GA
I am so very sad and will miss you T. You are an angel and so many lives were and will continue to be touched by your incredible soul. Fly high angel. Kiss Toby for me. My sincere and deepest condolences to your parents, family and Samantha Davison. She loved you deeply, Sam.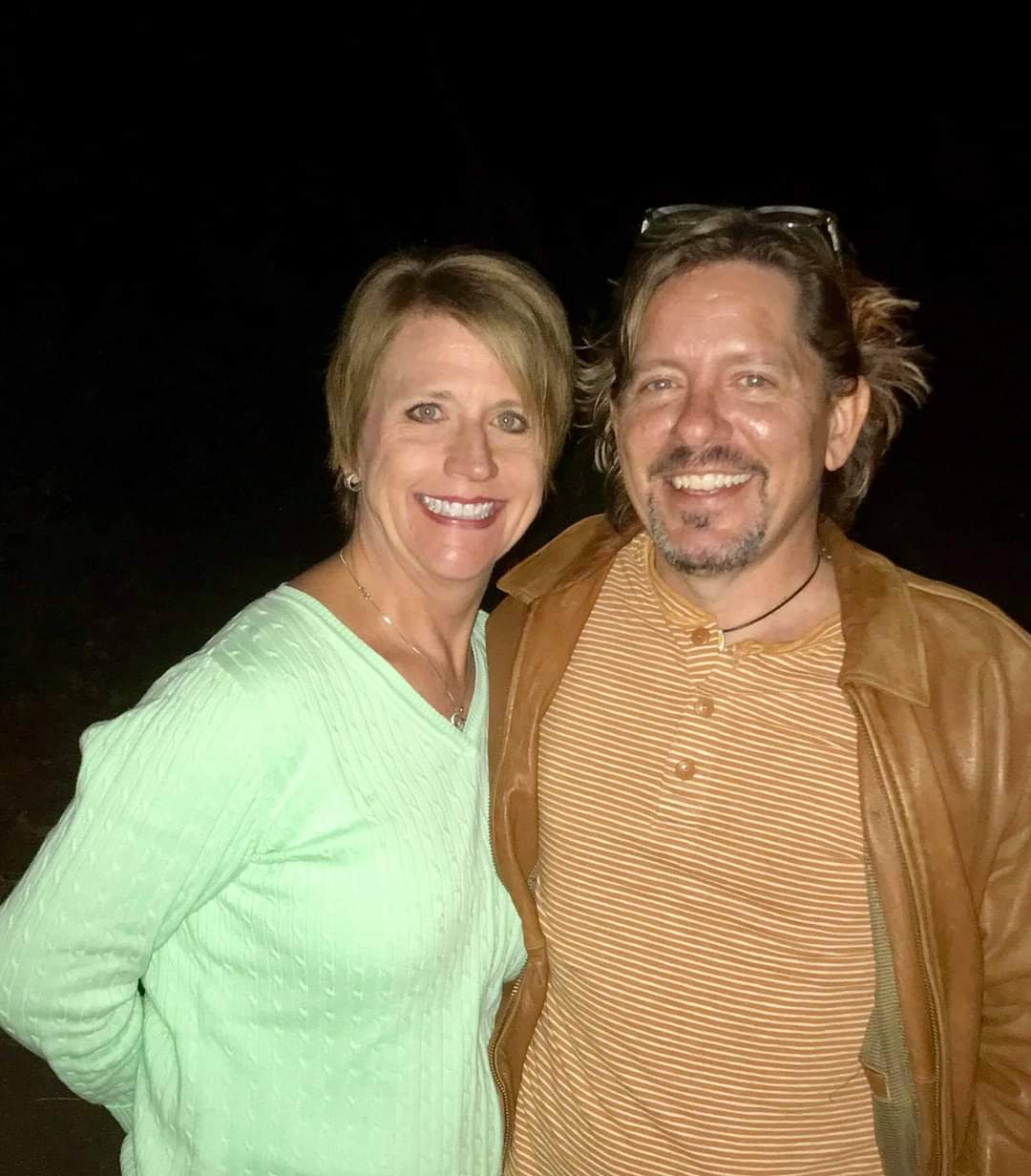 - Mikaltodd, Tybee Island , Georgia
Skip and Pat, I am so sorry for your loss. I have been there also and it doesn't ever get easy. Bless you!
- Janet Smith, Guyton, Ga
Caitlin and family and friends: My heart hurts. Terri and Caitlin were the first neighbors to greet us when we built our home on Ferguson Ave. The best neighbors! And friends! Forever friends. Caitlin was my best buddy from when she was 3 years old and until they moved. In my heart n mind, she still is. I treasure every moment and memory that we have shared. Terri was a beautiful person, inside and out. She loved gardening and yard work. I would look out the window and there she was mowing and edging not only their yard but ours as well. All the while, dressed in pearls and makeup and never batting an eye at the heat. So many stories… I'll never forget. Prayers for comfort and peace. Hugs n love. Irma
- Irma Larrimore , Savannah , Ga

A candle has been lit!
So sorry for your loss -Caitlin
- Laura , Savannah , GA
So sorry for your loss, condolences to your family. May she RIP .❤️
- Dianne and John Polak, Martinez, Ga
Terri has been a long time friend since highschool. I'm heartbroken by your loss. She was a beautiful soul. My condolences to the family.
- Ken DuPree, Beverly Hills, FL
I am so sorry for your loss We knew each other for a very long time. My puppy will forever want to visit. She will still go and see Auntie Sam. Hugs and kisses Terri.
- Angie, Savannah, Ga
My condolences
- Steve anderson , Savannah , Ga
We are so sorry for your loss of Terri. She was such a sweet and giving person. She touched a lot of peoples lives with her kindness and continued that even in death by being a donor. May God Bless you all and strengthen you in your grief. Our prayers are with you.
- Linda & Robert Nelson, Savannah, GA
Pat and Skip, our thoughts, love and prayers are with you and your family. A parent should never have to go through what you are experiencing. Please know you have friends who will be here anytime you need us.
- John and Lisa Capachione, Savannah, GA
I was so sorry to hear about Terri going into the hospital. I felt it was bad from the start. When one of God's lights begins to flicker it is always sad. But they belong to Him. I know Terri always loved me and her hugs were special. "I love big men", she would say often, and my favorite, "we are the Outlaws, we have to stick together." She was always up beat and a good friend. I will always remember her this way. So sorry for the rest of her family it is hard to lose one so young. Bill McLendon the other OUTLAW.
- Bill McLendon, Guyton, Georgia
I'm sad to hear that Terri passed. I've known her and Tammi for the better part of my life! We shared a bus ride together for many years to and from school. I'm glad I got to know Terri she was a sweet caring person. Tammi if need anything please don't hesitate to ask. Your in my prayers!
- Joey Costa, Savannah , Georgia
I'd like to share my deepest condolences to the entire family. Fortunately for me the time I got to spend with Terri in our later years at our class reunions was a gift. She was always so full of life and ready for the party. It makes me SO Happy to think that she got to see the Braves & Dawgs win one last time. Since we were little kids on Wilmington Island I always thought she was so kind, caring and nice. I will miss that laugh and oh boy, that smile. Thank you Terri for removing that splinter in my finger LOL. You have permanent residency in my heart.
- Darrin Widner , Escondido , California
My heart is grieving for all of you. Words cannot ever express the sadness felt with Terri's passing. May God guide you all during this difficult time.
- Linda Shellhamer, Savannah , Georgia
Caitlin, my deepest condolences you and your family are in my thoughts and prayers.
- stephen C bright, savannah, GA
Pat and Skip ,Faye and I were so sorry to hear of Teri s passing and wish you Gods peace in this sad time
- Ron Patrick, Savannah , Ga
Ferguson Family my sincere condolences go out to you all
- Barbara Hernandez, JESUP, Georgia
Ferguson Family my sincere condolences go out to you all
- Barbara Hernandez, JESUP, Georgia

A candle has been lit!
May you Rest in Peace , my friend. Condolences to the family and all her friends.
- Marion Goth-Ingram, SAVANNAH, Ga
Skip and the Ferguson family, I am so sorry for the loss of your daughter. I am lifting all in prayer. May God Bless
- Jerry Lee Fowler, Savannah, GA
Pat and Skip, I am so very sorry to hear of Terri's passing. I can't imagine what you are going through. Please know that both of you and your family are in my thoughts and prayers. May God wrap His Arms around each of you and give you peace. Much love always. June
- JUNE Boggs, SAVANNAH, Georgia
My heart is broken for the loss of Terri. She meant the world to me. I will always remember running 5k's with her. My prayers are with the family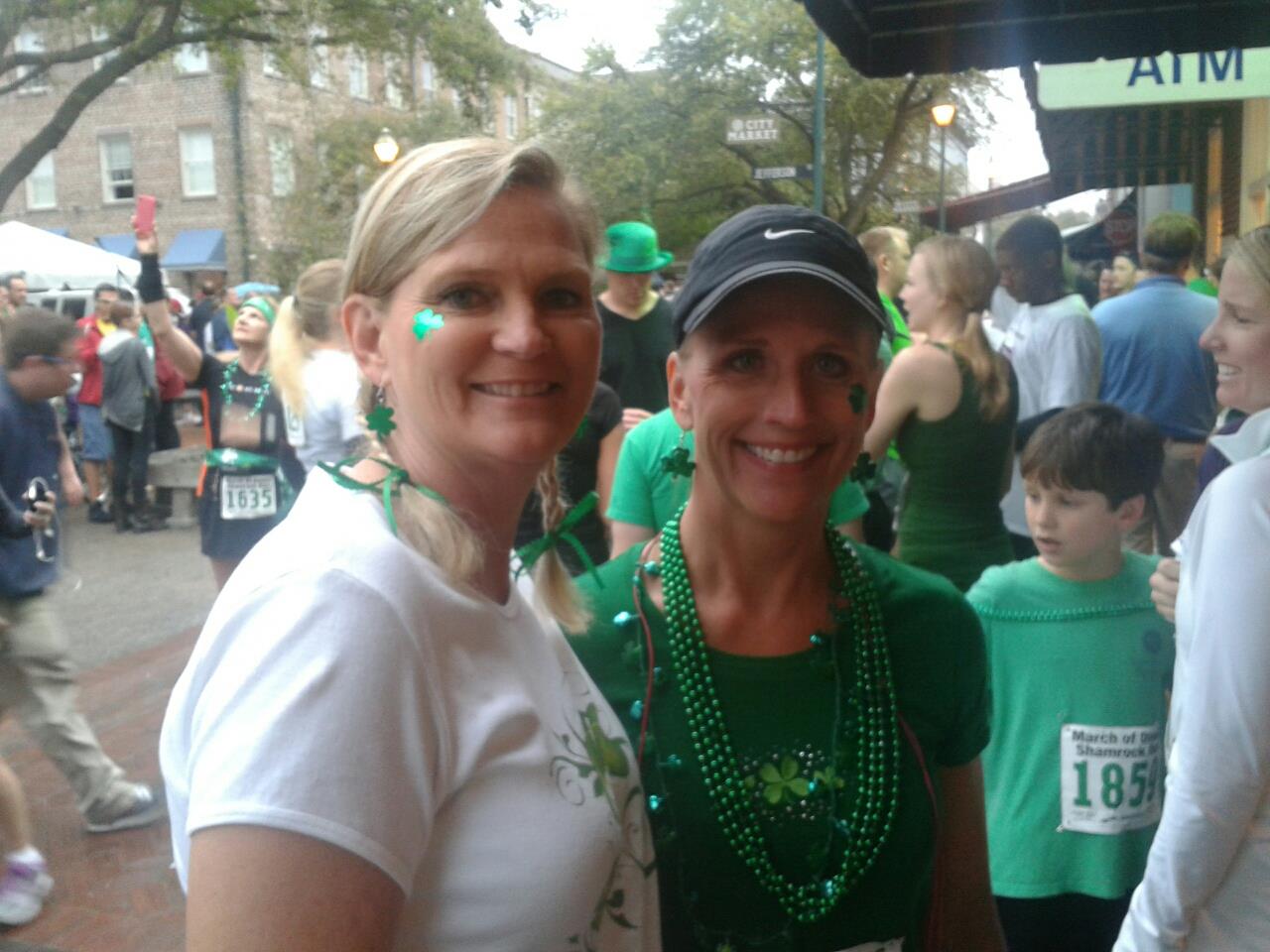 - Brenda L Sharp, Milledgeville, GA
Not many people can make a dentist's office seem warm and welcoming, but Terri sure did. Her smile and friendliness were great and a wonderful addition to any office. I was so sorry to hear of her passing. Our thoughts and prayers to her family. The Whelans
- Chris Whelan, Savannah, GA
Tammi, I am sorry for you and your family.
- Martha Kral, Savannah, Georgia

A candle has been lit!
- Debbie Coolidge , Savannah , Georgia
Services under the direction of:
Fox & Weeks Funeral Directors, Hodgson Chapel
912-352-7200