Shelby Myrick, III passed away on June 10, 2022, surrounded by his family. He was born in Savannah on September 5, 1947, to the late Alice Barrow and Shelby Myrick, Jr. His grandparents were Mary Robinson and Shelby Myrick of Savannah and Loyce Smith and Thomas Barrow of Pelham, Georgia. His brother Thomas Robinson Myrick also predeceased him. Shelby, called Sam by his family and old friends, graduated from Savannah High School. He served in the United States Navy aboard the aircraft carrier USS Ticonderoga in Vietnam. He was baptized and confirmed at Christ Church (Episcopal) and was a life-long Savannahian. Shelby loved to be in the salt water rivers and marshes with his friends and family more than anything. He obtained a U.S. Coast Guard captain's license and worked as a private boat captain before he retired. Shelby was full of fun, and his family and many friends will miss his engaging sense of humor; he was always the life of every room.
Shelby is survived by his son Shelby Myrick IV; two grandchildren, Kayla Rose Myrick and Holland Maclane Myrick; sisters Barrie Myrick Scardino (Jerry) Bradley and Catherine Myrick (Joe) Gussler; and his life-partner, Betty Jo Andronikos, and her daughter and son-in-law, Alexandria and Jake Hesting and their children, John and Amelia.
A visitation will be held at Fox & Weeks Funeral Directors, Hodgson Chapel on Tuesday, June 14 from 5:30 -7:00 PM. In lieu of flowers, donations in his memory may be made to Savannah Sport Fishing Club, Inc. P.O. Box 1072 Savannah, GA. 31402
GUEST BOOK
I have laughed till I cried …Shelby had a way to bring that..RIP ol' friend.
- Ed Cope, Savannah, Ga.
Sending condolences. Fond memories, many years of good times with a wonderful family.
- The Fulenwider family, Savannah, Georgia
A one of a kind… he will most certainly be missed by his many friends and family Carole Lufburrow
- Carole Lufburrow, Aiken , SC
Always friendly and a classmate few will forget!
- Bobby Thomas, Roswell, GA
Sail on, my friend, and Tight Lines Always.
- Mike deVegter, Savannah, Ga
What a character he was. A great stepdad, he taught me to fish, drive a car, shag and all the other important things for a young Southern girl. RiP Swell Shell!! Tight Lines
- Katherine Gunter Weathers, Tryon, NC

A candle has been lit!
We all loved Sam! If you knew him, you loved him! Smiling face and a happy heart‼️ I wish I had a nickel for every laugh and good time we had with our friends‼️ Those were some great, priceless times and we all cared about each other‼️ From Richard Arnold Jr. High School, Savannah High School, and years beyond our friendships lasted. My prayer for his wonderful son, Shelby, and his loved ones is that your Faith and loving memories will comfort and sustain you now and always. Sam will live on in our hearts and never be forgotten ❣️ With much love, Jan
- Jan Daniel Crawford, Va. Beach, Va.
A wonderful long time friend. We will miss you.
- Rick and Susan Belford , Savannah , Georgia
Went to Charles Ellis Elementary, Richard Arnold and Savannah High School with Shelby. He will be missed by all of his Friends. Rest in Peace.
- Ricky Brown, Harris Neck Island, Georgia

A candle has been lit!
MAY HE RIP ,GODSPEED MY FRIEND.JOHN F MELL
- JOHN MELL, Savannah, Georgia
I am sorry for your loss. Sam was quite a guy.
- James G. (Bugsy), Columbia, SC
Many good times we have had over the years will miss your humor will see you in the movie das right!
- Robie and Cathy Hester, Blutton, south carolina

A candle has been lit!
So very sorry to hear of Shelby's passing. Sending my sincere condolences. And may he RIP.
- Sally Hodges , Savannah , Ga
Shelby. was truly one of a kind. He was one of the funniest people I have known. He was able to effortlessly make everyone else have a good time. He was a very kindhearted person, and as a recipient of his kindness, I will miss him greatly. He loved BJ, little Shelby, and their families with all his heart.
- Mike Connor, Savannah, GA
Shelby was my running mate for more than 50 wonderful years . More fun than Anyone could imagine ! From the Bahamas , the keys ! New York , S C , Fla of course Savannah ( Sand Fly ) !!! He was a party waiting to happen ! Life will no longer be the same & not nearly as fun ! Thanks for all the memories My friend & I will still think of us & Break out laughing out loud many times . R I P buddy … Love you like a brother
- Bobby Evans, Jax, Fla
Thanks for the memories rip my friend
- Robert & Brenda Simpson , Tybee island ga, Ga
A "one of a Kind" Prince, never a dull moment with Sam, the stories he could tell, will miss his company, rest in peace, your friend, JG
- Johnnie Ganem, Savannah, Ga
Too many good times & tons of laughter we had through the years!!! Will miss your jokes, Sunday dinners on Salcedo & your coming by my house almost every evening to see what's for dinner! I'll never forget our good times. May you RIP....Will miss you Swell ♡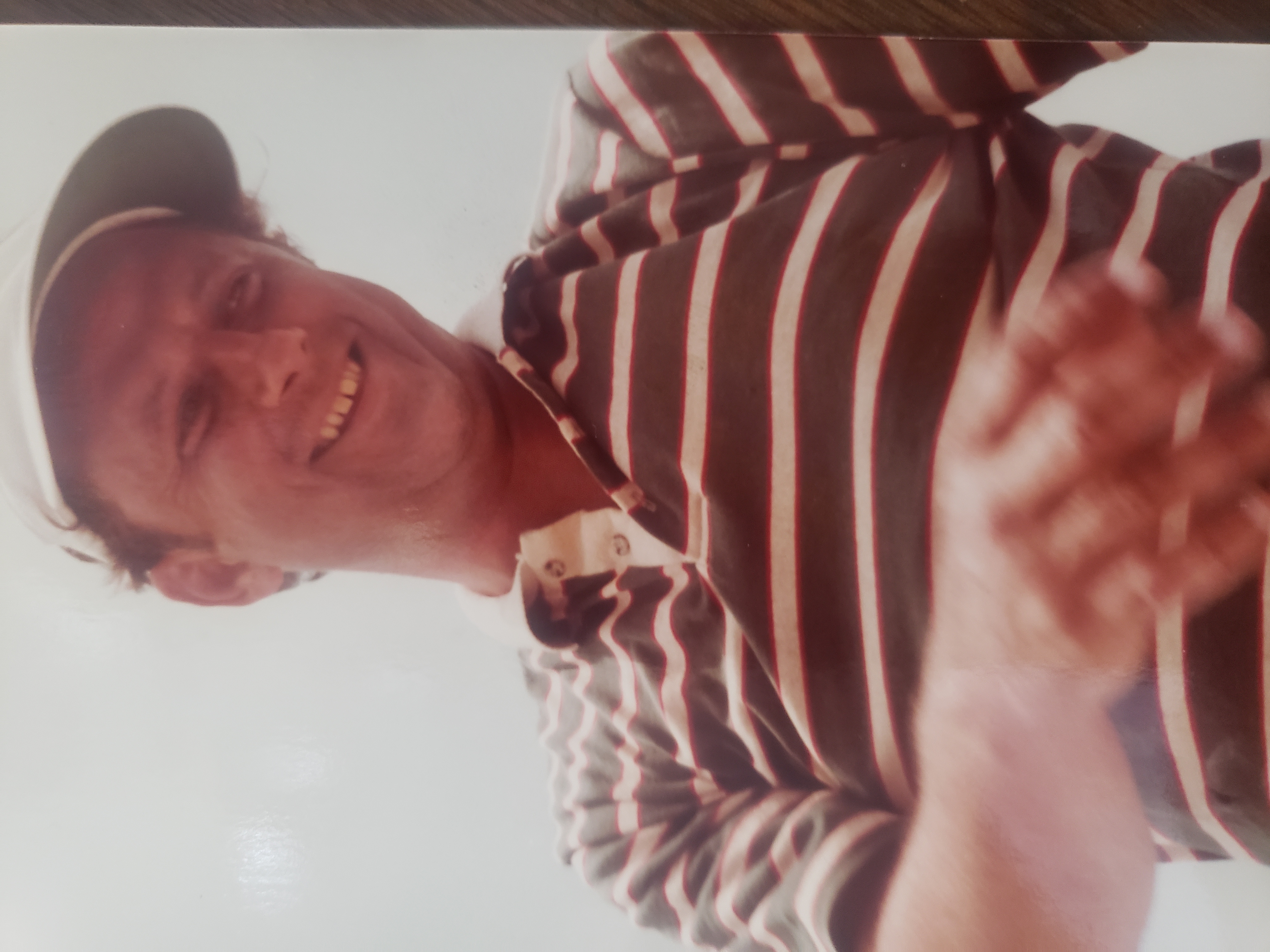 - Margaret M Costa, Jacksonville, FL
Services under the direction of:
Fox & Weeks Funeral Directors, Hodgson Chapel
912-352-7200
Visitation

5:30 p.m. until 7:00 p.m. on Tue, June 14, 2022

Fox & Weeks Funeral Directors, Hodgson Chapel
7200 Hodgson Memorial Drive (map)


Savannah GA 31406

912-352-7200