Chris, Lori, Zack and Nate Leffler passed suddenly May 28, 2022 in a tragic boating accident on Wilmington River, Savannah Georgia, leaving behind their beloved daughter Katelyn.
In 1996, Lori married Chris in Pittsburgh, Pennsylvania. They had three children: Zack, Katie, and Nate. They most enjoyed spending time with their beloved family, making memories on vacation whether white water rafting, biking, hiking, playing board games, or golf. Their most recent adventure was last year in Hawaii where the family celebrated Lori and Chris' 25th anniversary and renewed their wedding vows.
A memorial service for the Leffler family will be held at 2:30 p.m. on Saturday, June 4, 2022 at Calvary Baptist Temple in Savannah.. There will be a reception in the church fellowship hall immediately following the service.
Those wishing to sign the register book for the Leffler family can do so at either Fox & Weeks location from 9:00 a.m. until 5:00 p.m. through Friday, June 3, 2022.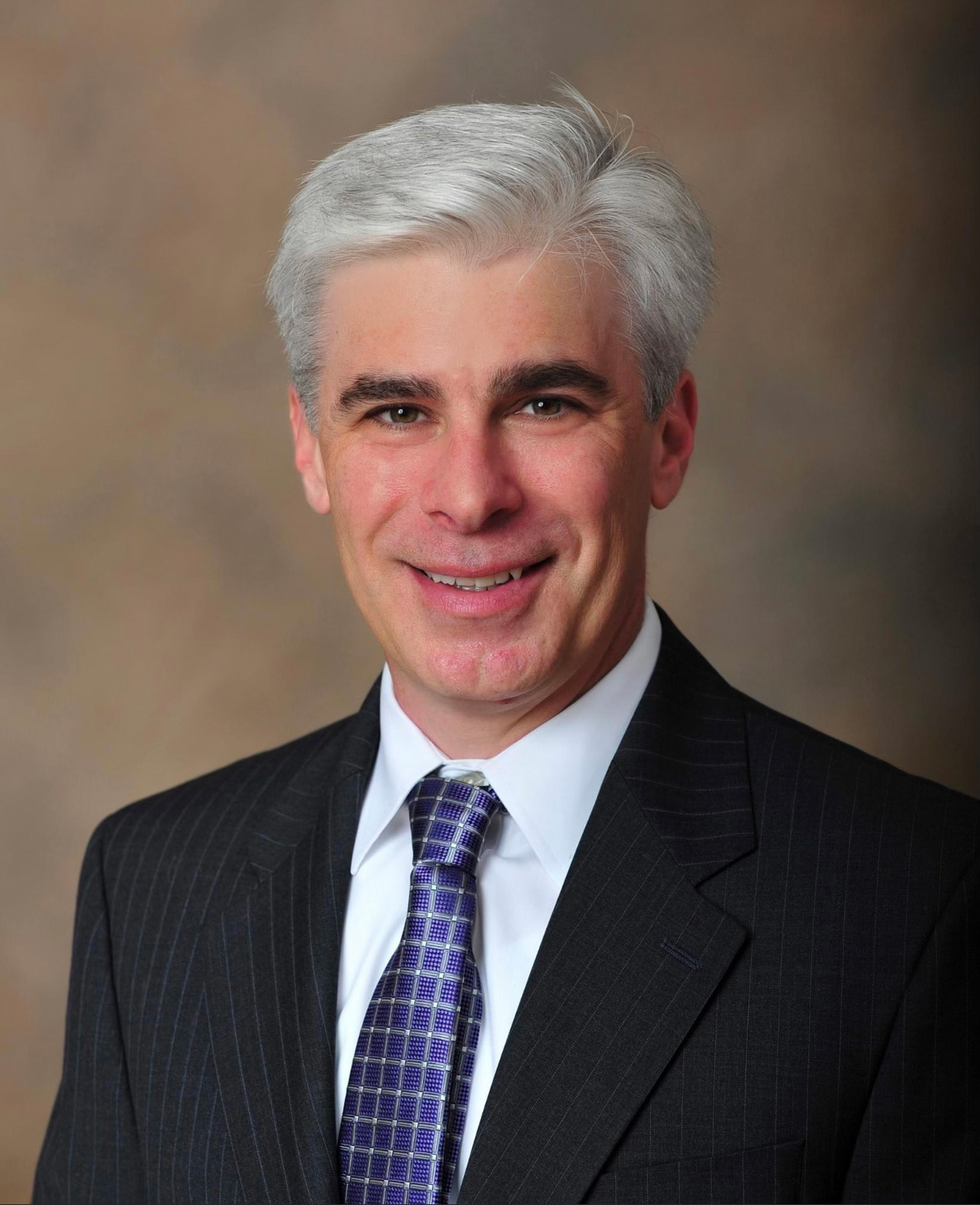 Christopher David Leffler
January 20, 1971 ~ May 28, 2022
Christopher David Leffler, 51, born in Cumberland, Maryland, son of John and Linda Orlosky of Johnstown, PA. He attended Greater Johnstown Vo-tech, Johnstown, PA. He received his BA from Washington and Jefferson College and his masters from West Virginia Wesleyan. Chris began his career as a financial planner and later found his passion in teaching and coaching.
Chris is survived by daughter, Katelyn Rose Leffler, parents John and Linda Orlosky, sisters Tracy Fleck (John), Becky Ocheltree (Julian), step siblings, Lynn Neyman (Craig), Melissa Orlosky (Mike), John Orlosky, Jr., Amy Santoro (Mike), and several nieces and nephews and a great nephew.
Predeceased in death by maternal grandparents James and Dorothy Weaver and paternal grandparents Helen and Michael Orlosky.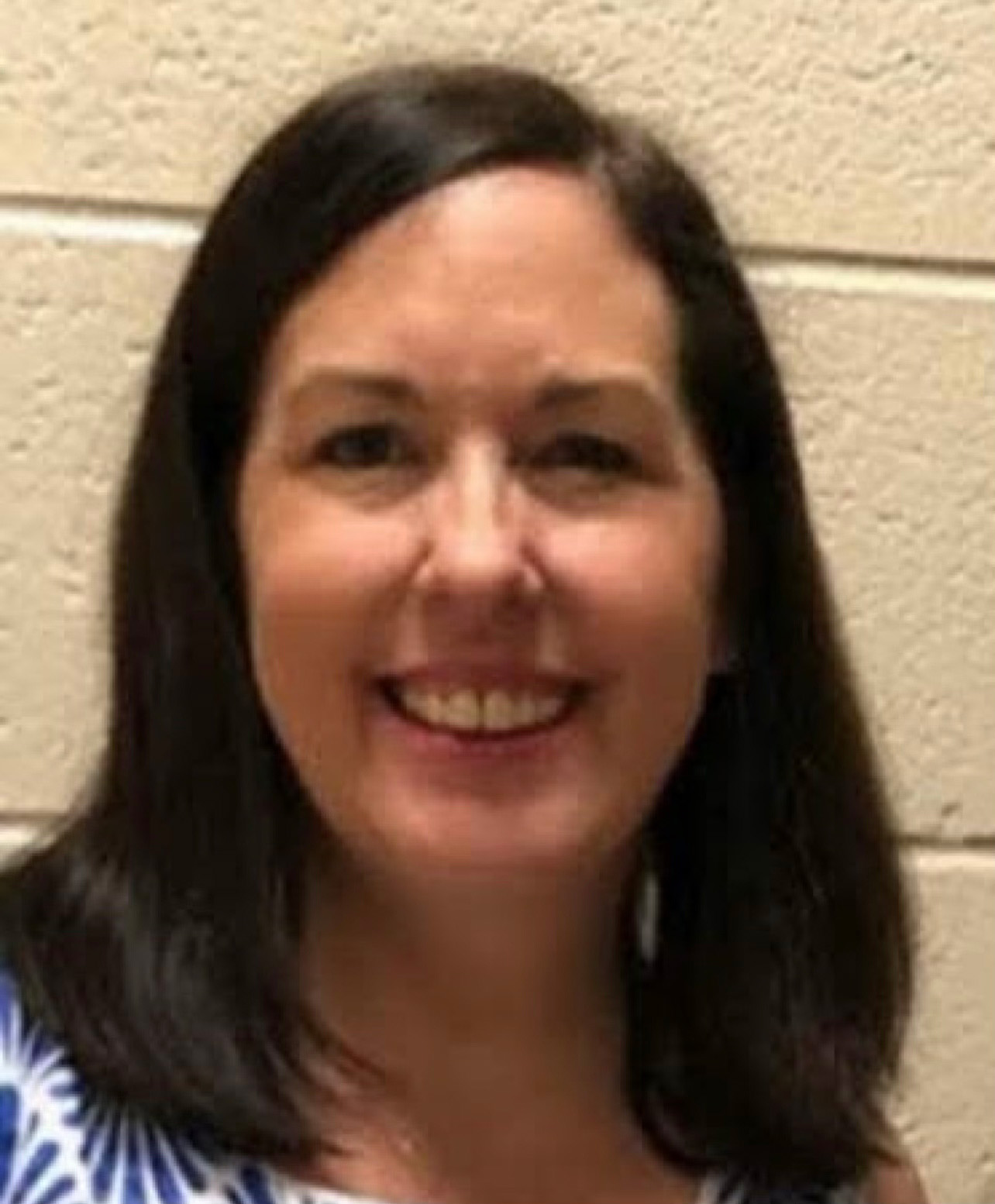 Lori Lynn Burgess Leffler
June 28, 1971 ~ May 28, 2022
Lori Lynn Leffler, 50, born in Wilmington Delaware, daughter of Robert Burgess of Milton Delaware and Sally (Seaman) Steele of Myrtle Beach, South Carolina. She attended St. Elizabeth High School, Wilmington Delaware. She received her BS from Bucknell University and her masters from Duquesne University. Lori began her career at PPG Industries and her hard work led to her current position as Vice President of Environmental Health and Safety at KIK Consumer Products.
Lori is survived by daughter, Katelyn Rose Leffler, parents, Bob and Carolyn Burgess, Sally Steele, sister, Robin Robinson (Dennis), several aunts, uncles, cousins, nieces, and nephews.
Predeceased in death by step father Bill Steele, paternal grandparents Burmon and Rose Burgess and maternal grandparents Lois and George Seaman.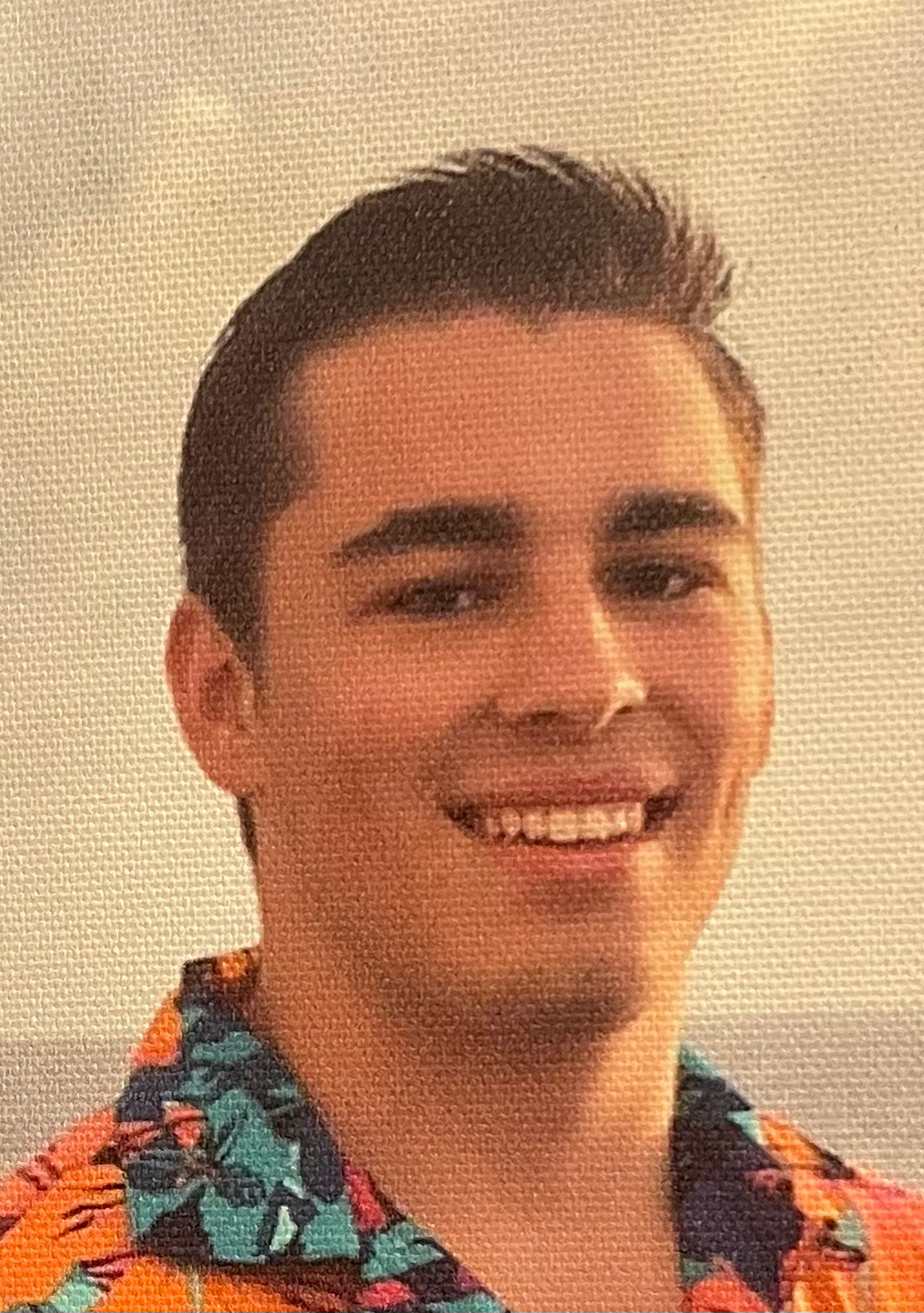 Zachary James Leffler
August 14, 1998 ~ May 28, 2022
Zachary James Leffler, 23, born in Pittsburgh Pennsylvania, son of Chris and Lori Leffler. He attended Cambridge High School, Milton, GA, where he played basketball and football. He received his BA in Economics at Georgia College in 2021. After graduation, he was hired as an Associate Analyst at WestRock Company. He was an avid Ohio State Buckeyes and Pittsburgh Steelers fan. He was actively involved in politics. He enjoyed spending time with his girlfriend, Julianna Rowan. Zack is survived by his sister Katelyn Rose Leffler, paternal grandparents John and Linda Orlosky, maternal grandparents Robert and Carolyn Burgess, Sally Steele, his aunts Tracy Fleck (John), Becky Ocheltree (Julian) and Robin Robinson (Dennis), and numerous cousins.
Preceded in death by paternal great grandparents James Weaver (Dorothy), maternal great grandparents Burmon Burgess (Rose) and George Seaman (Lois.)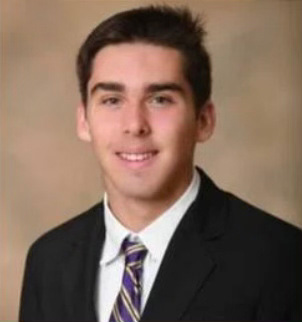 Nathan James Leffler
November 15, 2004 ~ May 28, 2022
Nathan James Leffler, 17, was born in Columbus, Ohio, son of Chris and Lori Leffler. He was beginning his Senior year at Calvary Day School in Savannah, Georgia, where he was looking forward to participating in the football program. He previously attended Kings Ridge Christian School and Cambridge High School in Alpharetta, Georgia, where he played football and was a member of the track and field team.
Nate is survived by his sister Katelyn Rose Leffler, paternal grandparents John and Linda Orlosky, maternal grandparents Robert and Carolyn Burgess, Sally Steele, his aunts Tracy Fleck (John), Becky Ocheltree (Julian) and Robin Robinson (Dennis), and numerous cousins.
Preceded in death by paternal great grandparents James Weaver (Dorothy), maternal great grandparents Burmon Burgess (Rose) and George Seaman (Lois.)
GUEST BOOK
I am completely devastated and heartbroken. Lori and I were friends and worked together for over 27 years at PPG, Valspar, and Sherwin-Williams. I never met her family in person, but I feel like I knew all of them from our work conversations that always turned into family conversations. She was so very proud of them. I don't know how to process all of this and I am so sorry for all of those who are missing them.
- Brett BiaLowas, Charlotte, North Carolina
This is such a tragedy & so very sad. My heart, thoughts & Prayers goes out to this family… My God give you Strength & Peace.
- Miechelle Lockhart-Miles, Savannah, Georgia

A candle has been lit!
John and Karen, my heart is breaking for you and your family. You are in my thoughts and prayers. Love, Elaine
- Elaine Rousseau Hillebrand, Beaufort, SC
You can rest assured Katie, that your beloved parents and brothers will soon awaken from "sleep" ; just as Lazarus was brought back to life after 4 days in the grave. Our hearts are broken , just as Jesus grieved ; altho' knowing he was about to resurrect Lazarus. Psalms 34:18 Holy spirit will strengthen us to have more faith in the promise of the resurrection. John 5:28,29 Christopher, Lori, Zachary ,and Nathan will be delighted to see you, Katie ,in paradise. Jesus promised, "You will be with me in paradise" Luke 23:43 With eternity in our heart we grieve to see sacred life interrupted. They live in our hearts and memories, soon to return in perfect health. Rev 21:3,4 Please be comforted. JW.org "Enjoy Life Forever" Christian Love, Sandy Wirfs
- Sandy Wirfs, Monroe,, Louisiana
Praying for Strength for Katie and her family
- Fransioli , Richmond hill , Ga
Look up to the Lord for strength. Hold on to God's unchanging hands. Lean on the everlasting arms of our Lord and Savior. Cast all your anxieties on the Lord. Focus on the eternal life of your parents and siblings. That's what we all need to do. I pray that God will hold you up at this time of bereavement. Love the Snipes Family (Angela, Wardell, and Tyler.)
- Snipes , Savannah , Georgia
There are no words at a time like this—only raw emotions of shock, disbelief, anger, and overwhelming grief. We question "why". Why God? Why do the very best among us have their lives taken in such a senseless tragedy? Why are families shattered for seemingly no reason at all? Why must those left behind have to endure such heartbreak and pain? To cope, all we can do now is share our tears, hugs, prayers, support and memories. Yet, we'll still be left with the question of "why"? For Katie and Robin especially, and the entire family trees of Leffler's, Seaman's and Harrison's, the strength we need will be found through each other. Godspeed and may God bless us all.
- Dale & Joan Terry, Little Rock , Arkansas

A candle has been lit!
Our prayers are with this family, who are now in the arms of Jesus
- Mary Alice Hendrix and Jerry Hendrix, SAVANNAH, GA
To Katie and family, Our prayers for the Peace of God to surround you with His love and comfort and to keep you eyes on Him for your strength. May God's perpetual light shine upon your loved ones. The Delvers, Savannah GA
- Peter and Bonnie Delvers, Savannah, GA
Katie- May you find peace and comfort during this difficult time in the your family memories! Praying for you. I worked with your Mom at Valspar and then Sherwin-Williams.
- Dawn Turner, Conyers, GA
I only had the opportunity to work with Lori for about 3 years at Valspar and Sherwin Williams - but during that short period of time, I admired her intelligence, commitment, but most of all, her empathy towards co-workers and employees. She had such a gift of making you feel relaxed and enthused at the same time. A genuinely kind, thoughtful person whom I greatly admired. I did not get the opportunity to meet her family, but based on my time with her, I know they were amazing people as well. I am truly sorry this tragic event occurred, and don't know how to express my thoughts. My prayers for strength and healing go out to Katie, family, and friends.
- Barry McLaughlin, Charlotte, NC
I am so blessed to have had the chance to teach with Chris a few years ago at King's Ridge. I know how much he loved his family, so I am heartbroken over this accident and the loss of so many beautiful souls. I am praying for Katie as she faces unimaginable loss.
- Holly Boatright , Canton, Ga
The Ezra family would like to express our deepest and most sincere condolences to the family and friends of the Leffler family. Our son Justin was a friend of Zack and is heartbroken over this tragedy. This is beyond heartbreaking. May they rest with God in peace.
- Ezra (Justin), Alpharetta, GA

A candle has been lit!
We are all so sorry and heartbroken! We pray daily for Katie and the rest of the family of Chris and Lori. May God hold you tightly in his arms.
- Tom, Michelle, Nick, Zach, Josh Beblar , Johnstown , PA
Prayers and thoughts for all the family.
- Candy Jakab, Port St Lucie, FL
Lori, from the first moment I held you you were a pleasure to be with. You made me an aunt for the very first time and I will always treasure that. Through the too few years you were with us you gave nothing but love and kindness and grace. And when you happily introduced us to Chris, we knew he was the perfect life partner for you. Zack and Nate were so like you and Chris, loving, thoughtful and always ready to assist in anyway they could. Katie stays to show the world what a legacy of great parenting can continue to do. Wherever you are how very, very proud you must be of all three of them. Your passing is still surreal but the memories we have left could not be better because you all have made our world better.
- Susan & Jim Connell, Greenville, South Carolina
Our thoughts and prayers are with you during this very difficult time
- Carl and Petrina Remley, Alton, New Hampshire
Chris was one of a kind. My heart breaks for this family. I will continue to pray for everyone involved and healing upon all broken hearts.
- Jill Dilbeck , Canton, GA
We are heartbroken over the loss of Chris, Lori, Zack and Nate. Our two oldest children had the privilege of being taught by Chris at King's Ridge Christian School. Chris was a special teacher. He really wanted to know the kids and develop relationships with them. He was a Christian leader, teacher, advisor, and football coach for my son. My son Yale was fortunate to attend two Europe trips under Chris' leadership and they shared a love of history. Yale also knew Nate from football, school and traveling and enjoyed him so much as a friend. I also got to know Lori in the stands at football games cheering on our boys. Chris had an impact on every student and that is such a rare, special quality. My kids will always remember how he strived to create "pockets of heaven" as he called them. Our prayers are with Katie and all their family and friends. I love this verse Chris quoted under a picture he posted with Yale and friends in Germany, "May the God of hope fill you with all joy and peace as you trust in Him, so that you may overflow with hope by the power of the Holy Spirit. Romans 15:13
- Jacobi family (Jim, Allyson, Yale, Anna Claire, Drake, and Jett), Milton, GA
My sister, Amy Noll, has known Becky (Leffler) since elementary school, thus me knowing Becky & Julian, as well. I saw Becky this past fall, celebrating Amy's birthday, as she is still such a dear friend to my sister. Sending love, prayers and peace to your entire family❤️
- Christi (Noll) Ciampaglione & Family, Midland , Va
Such a beautiful family. Katie- may you find peace and guidance through this time.
- Nikki wainwright, Wilmington, Delaware
Saying I am so very sorry doesn't seem adequate . Even though I have actually never met the family, though Lori was and upper classmen when we were at St. Elizabeth's, I did graduate with Robin in 1992. I can say she was always kind to me (kind to all) and so I know she had to come from a loving family. I pray God shine His presence upon you all and provide some solace at this unthinkable time.
- Christine Hershey (Sansone), Manheim , PA
Words cannot convey the sadness. I worked with Lori for only a few years. I admired her intelligence, positivity, and kindness. There is no doubt that her family was the core of her being. She frequently shared highlights of her family's latest activities and achievements. I felt as though I personally knew each family member. My thoughts and prayers go out to the family.
- Joe Higdon, Charlotte, NC
My Thoughts and Prayers for Katie and the extended family and friends.
- susan Lindsey, Pooler, Georgia
I am so very deeply sorry for your loss. Sending prayers of comfort and peace.I am completely heartbroken. Love and prayers to you all!! Wish I could be there and give you all the biggest hug. May they rest eternally in peace until one day we can see them all again. I will always cherish our memories and time together. There is not one high school memory that does not have Lori in it and our road trips to visit her at Bucknell. Love and peace to all of you in this devastating time. Time will not heal this pain and loss. I just pray that you all can find comfort in each other
- Karen Radcliff, Millsboro, DE
Our sincere condolences to your family You are in our prayers.
- Pat and Clyde, Dover , De
I am so very deeply sorry for your loss. I am so very heartbroken for all of you. May God bring you comfort and peace I wish I could be there to give you all the biggest hug. I pray that they rest eternally in peace until we see them again. May you find comfort in each other. I don't have a high school memory that does not have Lori I'm it. Our road trips to visit her at Bucknell. And their wedding on the paddle boat and our airport fiasco before the wedding. My love and prayers go out to you all. Love and prayers to you all.
- Karen Radcliff, Millsboro, DE
I'm so shocked and saddened to learn about this devastating loss. I worked with Lori at Valspar/Sherwin & she spoke of Katie and her boys with such pride & love. Lori was a strong & capable leader and I was lucky to have worked with her. Katie, may your memories comfort & strengthen you to do the hard things in front of you now. May God's peace which passes all understanding find & fill grieving hearts and hold you all in the palm of His hand.
- Gina Thompson, Charlotte, NC
I'm so very sorry about this tragic accident. You all have been in my thoughts and prayers each and every day. Prayers for peace and comfort.
- Amy Rocco, Johnstown , PA
Please accept our deepest sympathies and condolences. May Our Lord bring you comfort and healing.
- Patillo Family , SAVANNAH, Georgia
Katie you have been in my thoughts and prayers, I am hoping you find solace in the message's of love and support from so many people that knew your family and knew what great people they were. I worked with your Dad when your family lived in Ohio and lived in Thornapple.
- Ramona Schleppi , Grove City, Ohio
I am saddened by the loss of this wonderful family. I taught with Chris at King's Ridge and always respected his desire and passion to help others in the classroom and in athletics. I will miss our conversations about toughness, the economy, politics and even the Pittsburgh Steelers. Nate was a student of mine at King's Ridge and also played basketball his freshman year. Nate was always wanting to get better. His calm and caring demeanor was his personality. Nate was a great friend to his peers and was really starting to develop his true personality with his quick whit and ability to genuinely care for others. I know that Chris, Nate, Lori and Zach are in heaven. You all will be missed, but know that you have had a lasting impact on my life that will never be forgotten. Bob Martin & Family
- Bob Martin, Cumming, GA
May God wrap His loving arms around you Katie & bring comfort that surpasses all understanding. May the Lord bless you & keep you - May His face shine upon you, be gracious to you and give you peace. Numbers 6:24-26
- Rena' Wall / Reggie Davis, Greensboro , NC

A candle has been lit!
I can't put into works the sadness I feel for the family. God will guide you through the very tough time. Don't stop believing because it is very easy to keep asking why, why God. I meet Chris in Greensboro NC. He coached with the Gaters AAU boys basketball club. I was the president of the club and Chris later joined our board. I coached Zack when he was very young. I later meat the whole family. They were a very special family and enjoyed life everyday.
- William Britt, Greensboro, NC
Dear Linda, John, Katie and families, I am heartbroken for all of you and pray that God's grace will be with all of you in the weeks, months and years ahead. With profound sympathy, Terri
- Terri Denk, JOHNSTOWN, PA
Our hearts were broken when we heard the tragic news, trying to make sense of this. We only have the fondest memories of spending time together as families in the basketball gym and at the park for baseball and football. Our thoughts and prayers are with Katie and the extended family.
- Ben Jackie Wesley and Sarah Barham , Summerfield , NC
We first met the Lefflers in Hilliard, OH many years ago when our oldest sons played tee-ball and coach pitch baseball together. Chris and I coached together on the coach pitch team, instantly bonded, and remained great friends until the end. Chris, Lori and their children were the best people on planet earth! PERIOD. Chris and Lori were devout Christians, loving parents and great friends of our family. Although we did not see them as often as we would have liked, due to their frequent moves to accommodate Lori's numerous work promotions, we never lost touch; exchanging Christmas cards every year, texting/calling on occasion and following each other on social media. No matter the distance between us, Chris and I remained very close and communicated with each other regularly; largely because we shared very similar interests and had a so much in common. In particular, Chris and I shared a love for our great country, and loved talking politics and history whenever possible. We also shared a passion for the same sports teams; particularly Ohio State Football and the Pittsburgh Steelers. I will most surely miss being a part of Chris' group texts whenever Ohio State or the Steelers had a big, important game! Chris was probably one of the most intelligent, most well-read, logical-thinking people I have ever known. Whenever I would need clarification on something that was weighing on my mind - no matter what the topic - Chris was often the first and only person I would call. And while we did not agree on every single topic we discussed, I probably valued Chris' opinions on matters of politics/history and sports more than anyone else in this world, because I knew no matter what the topic, once it had taken a trip through his vast, logical brain, there was nothing left to ponder. When I first met Chris, he worked in the financial world, but I was thrilled when I learned a few years later that he had become a teacher, because that was the job he was born to do. I'm hoping that his former students appreciate what a passionate, committed, well-prepared teacher they had in "Mr. Leffler", because they could not have asked for anyone better. Most importantly, Chris loved the Lord and cherished his wife and children like no one else I've ever known. He was a dedicated, loving husband and father, not to mention a great friend to all of us who had the pleasure of knowing the man. I often looked at Chris with a certain amount of awe and respect, and was admittedly envious of the man for seemingly having it all, and having his act together like no one I have ever known. And now he's gone… I simply can't believe it. I still have not been able to process this tragedy in my mind, and I may never be able to for as long as I live. They say "the Lord works in mysterious ways", and after a tragedy like this, I'd say it's more like a mystery, inside of a riddle, wrapped up in an enigma. All I can do right now is cling to my faith that better days lay ahead, and that we will all meet again in heaven someday. Katie, I pray that you will be able to remain strong and will be able to come to grips with this someday. And know this: your family surely would not want you to grieve over them forever, or to give up on your dreams. Your life is a gift from God and you were spared for a reason. As I said to you on the phone the other day, PLEASE keep your faith, and if there's ever anything we can do to help you deal with this, whether it be a shoulder to lean on, a sympathetic ear, or even a place to live, DO NOT HESITATE to reach out! I'm hoping you will finish your degree at Purdue and will come see us in Columbus as often as possible, and for as long as you want. You will always be welcome here! Looking after you is the least we can do for your wonderful parents! R.I.P. to Chris, Lori, Zack and Nate. Gone but NEVER forgotten…
- Goins Family, Columbus , Ohio
I am beyond heartbroken and struggling to express my condolences. I worked for Lori at Valspar and then Sherwin Williams. I always referred to her as the calm in the storm. Her strength, kindness and preserverance were beyond measure as well as her pride and love for her family. Katie, my prayer for you is that you have your mother's strength and preserverance and that God along with all those that love you are your calm in this immeasurable storm.
- Sandy Daniel, Covington, Georgia
Praying for strength for Katie and family we were so blessed to have them as friends when they lived in NC Chris coached our son Trey this family touched so many people they will never be forgotten may God give you the Strength and Peace for the coming days ahead
- Abel Tim, Kernersville , North Carolina
Becky, I am just heartbroken for you and your family. Please know I am thinking of and praying that each of you will find peace through this most difficult time. You are in my thoughts.
- Chris Scarnati, North East, PA
It's still so shocking to see that my next door neighbors of a little over 8 years taken from this world so suddenly and tragically. My love to Katie, who I was fast friends with and close to for so many years. It feels sad looking at the home they had just moved from recently and remembering all the times I spent there with the family. This time last year I was taking care of sweet Percy, their dog, while they took one of their many family trips. I will cherish the memories over the few family dinners I was so honored to experience over at the Leffler's house. I send my strongest love and care to Katie as she continues to walk this crazy thing called life.
- Barrett Taylor, Milton, Georgia
Prayers and condolences for the family and close friends. I am very heartbroken to here of this tragedy. Grew up with Chris. He was very driven in everything he did. I am so sorry for your loss. Words can't even express it.
- Eric Distefano, Johnstown , Pa
We are so sad and heartbroken over the tragic loss of Chris, Lori, Zack, and Nate. We first met Chris and Lori over 20 years ago when they were our neighbors in Columbus, Ohio. We have so many wonderful memories with them through the years that we will always cherish. They were truly an extraordinary family! Katie and family, you are all in our thoughts and prayers and we are so sorry for your loss. We are here for you if you ever need anything. Please don't hesitate to reach out to us. ❤️ Brent & Missy Gleadle & family
- Gleadle , Canal Winchester , Ohio
Praying for you all!! Such a tragic, heartbreaking event. Please know that so many are praying for you, Katie.
- Tricia Steinman, Cumming, GA
My heart and prayers are lifted for this beautiful family who welcomed us with open arms. We send love and comfort with condolences to Katie, family and friends. Always The Gatlings
- Rhonda Gatling, High Point, NC
God is in control strength to your family showering you with blessings having to deal with such a big lost .may God have mercy on there soul welcoming them all home and say job well done know your in his kingdom. My condolences to you
- Sheila Capers, Savannah, GA
As I am sure… like most everyone who knows the family, I am still completely devastated. This was such an unimaginable and tragic event that just leaves you with unanswered questions - I had the pleasure to work with Lori at Valspar/Sherwin Williams in Covington GA. From day one she was a true leader, intelligent, kind, accessible- I could go on and on… Above all, you quickly learned how very proud she was of her children. She literally glowed with pride & love when she talked of them, which was often. No one could have foreseen nor will anyone be able to explain why this horrible tragedy happened to such a wonderful family, but Katie please know there are so many who loved your family, whose thoughts and prayers are with you now, hoping you will never be truly alone, as you navigate this new reality. A reality I know your Mom never would have wanted you to have to endure alone. Praying for you to continue to feel their love and God's love as you find the strength carry on- hold them all in your heart and lean on their strength when you need to. Rest In Peace Lori, Chris, Zach & Nate
- Lori Fite , Ellaville , Ga
Sending our deepest condolences & prayers. We are so sorry this happened. We met this nice family when Chris coached & Zach was a teammate with our oldest son. Praying for Katie & family
- Dearman Family , Greensboro, NC
The prayers and thoughts of the Chastang family are with the Leffler family and hope they can find comfort in the scriptures and the power of prayer.My son was a very good friend of Nate as a part of the Kingsridge Christian School family.He was such a nice and caring young man and will be missed, as will be the entire family.
- Ashley Chastang, ALPHARETTA, GA
Such a tragic and devastating loss to our entire community. We had the great pleasure to know Chris and Nate through football. Such a wonderful family .
- Stephanie Hicks, Alpharetta, GA
Our hearts ♥️ ache for you all. Sending prayers for understanding, comfort, and peace.
- Painter Family , Alpharretta , GA
Sally, Bob, Caroline, Robin and Katie I am so very sorry for the tragic loss of Lori, Chris, Zack and Nate. My prayers are with you. I met Lori in 6th grade and we became fast friends. She was intelligent, kind and compassionate - a true confidant and friend. She loved her family and I knew even when we were young that one day she would be an amazing mother - that being a mother was truly part of her life's purpose. We spent many weekends at my grandparents' beach house in Dewey - beaching it during the day and going to the boardwalk (and years later, bars at night.) She always loved the beach and was always willing to pitch in - push a stroller or help with dishes. She was like part of the family. I remember going with her to her Mom-Mom Rose's in Cleland Heights after school and sleepovers at the Burgess house, eating chips and dip and watching movies. We went to our first concert together - Kenny Loggins. We had fun at school dances and ski trips. We saw each other through boyfriends and breakups. We shared so many memories together throughout high school and college and we're in each other's weddings. We even got to go through pregnancy together, allbeit long distance (I was pregnant with my oldest when she was pregnant with her youngest - they were born a week apart.) It is a rare thing in this world to have that person that knows you inside and out - all of your history and that you can tell anything to and know that you will be loved and supported - Lori was surely that for me. I love you Lori - your light will be missed. My sincerest condolences to Lori and Chris's entire family.
- Kelly Petruccelli, Wilmington, DE
Deepest sympathy and prayers for Katie and family at this sad time
- CAROLYN Louise EMERICK, Savannah, Ga
I am so deeply sorry for this sudden terrible, painful, heartbreaking loss. I had the good fortune to meet Katie's mom, Lori, at the honors forum in the history department at Purdue in April, where she beamed with pride for Katie's achievements. My colleagues and I in the department send our heartfelt condolences to the family, and all our support to Katie. May you find comfort. We are holding you in our thoughts.
- Rebekah Klein-Pejsova, West Lafayette, IN
Lori was instrumental in my career in Powder Coatings from PPG to Valspar and Sherwin Williams. She always spoke highly of her family and very proud of Nate, Zack and Katie. She will be deeply missed, but not forgotten. My thoughts and prayers are with Katie and family.
- Alicia Williams, Charlotte, NC
Like many others words fail when it comes to a tragedy such as this. I did not know the family but was a high school friend of Lori's mom and dad. My thoughts and prayers are with you.
- Alan D Low, Milton, FL
My heart is broken for each of you, who are faced with immeasurable loss. Lori was a dead friend of mine since met while working at PPG/GGC/Axiall/Westlake. Though only 10 years older, she has been my "mommy mentor," who, for the last decade, has helped me navigate two pregnancies and a professional career… something she also did for several other friends. Lori was always ready with encouragement, a sympathetic ear and helpful advice. She treasured her family above all and was so proud of all Chris, Zach, Nate and Katie accomplished, but most of all, the people they were and are. She managed to balance the demands of motherhood and a successful, demanding career. While we talked at least once a month and had dinner regularly, it was never enough—we always left each other with more to say and a conversation-in-progress. Time with Lori left me feeling lighter and happier and more whole. (We joked that our husbands said we needed to see each other every week)! When she had to cancel our May dinner for travel, I never once thought we'd not have the chance for another. I loved Lori and will remember her optimism, positivity, ability to see to the heart of an issue and navigate challenges. But more than anything else, I'll remember how much she cherished her family and devoted her life to them. I'm grateful for the time we had together and here (in Atlanta) for anything at all that is needed.
- Meagan Potts Weinzierl, Decatur, GA
Still in disbelief and heartbroken over the loss of Chris, his wife Lori, and sons Zackary and Nathan. I went to high school with Chris and remember him as a fantastic athlete with a huge heart, very driven to do his very best at any task. He was a good friend who I lost contact with after high school but reconnected through FB. You could see the love the Leffler family had for one another. We pray God watch over his daughter Katie and the families during these difficult times. Memory Eternal. John and Kathy Cislo
- John Cislo, Johnstown , Pennsylvania

A candle has been lit!
May you Rest In Peace
- Susie Sancomb Murdoch , Savannah , Ga
Cash's family sends our deepest and most sincere condolences to your family in this most difficult time. We will continue to pray for you all.
- Irv and Glenda Dutton(Cash Rabinowitch's maternal grandparents) Laura Dutton Wells( Cash Rabinowitch's mother), Royston , Ga
The unimaginable grief you all feel is shared by hundreds and hundreds of people. Having taught with Linda, I know her children and heard many stories of Chris and his wonderful family over the years. This tragedy has touched people in a very deep way. We all stand with you, and especially with Katie, as you recover. With love and prayers..Sue and Rick Povich
- Sue Povich , Johnstown , PA
With deepest sympathy. May God give all of you strength to carry on. My thought and prayers are with all of you. God Bless Katie
- Connie Yon, Duncansville , Pa
It has taken be a while to post for I am still trying to process the tragedy. I had the pleasure to work with Lori at Valspar/Sherwin-Williams. Very few people in my career have I enjoyed working with more. She was professional yet compassionate, driven yet laid-back, hard-working yet enjoyed time off with her family, who she spoke so lovingly about. She will be missed but I know a part of her still lives on earth through her daughter. There is a group of new angels in heaven, I hope they love their new wings.
- Lisa Jacobson, Minneapolis, MN
To Katie and those surrounding her, please know my heart is heavy and I continue to pray for you. I taught with your dad, Katie, and witnessed him spread his love to the students. Know that if God brought you to this moment, he will get you through this heartbreaking time.
- Karen Marshall, Alpharetta, GA
To the entire family, especially Lori's daughter, Katie, please know that my thoughts and prayers are with you during this most difficult time. Robin, I really can't imagine the pain that all of you are experiencing with the loss of your sister, brother-in-law, and nephews. There is nothing that I can say to you at this time that will ease your broken hearts. Some things just don't make any sense in life, and this is one of those times.
- P. Patricia Peterson, Bear, Delaware
Godspeed
- Dale, San Diego, CA
So, so sorry for your loss. Toni and David Rose
- Rose, Johnstown, Ps
Dear Linda and family, There really aren't words to express my deepest and heart felt sympathy to you. This was a beautiful family. It's been a lot of years since highschool, but know you are in my thoughts and prayers and will be for a long time. May God hold you all close. Pat Whitehead Horvath.
- Pat Whitehead Horvath, Johnstown, Pa
My deepest condolences to you Katie . No words can express the sadness. I will always remember your mother's smile.
- Vanessa Mathews, Covington , GA
With thoughts to you and your family at this time. May the Blessed Mother surround you with the love and compassion of her Beloved Son.
- Chris Grieco, Wilmington , DE
Katelyn. Mere words cannot express how sorry I am for the loss of your parents and brothers. My thoughts and prayers are with you.
- Joseph P Pezzano , New Castle, Pennsylvania
So very sorry to hear of the passing of Lori, her husband and two sons. I worked with Lori years ago at Axiall in Atlanta, GA. I remember her so very well as the sweetest person and so hard working. I was shocked to hear of this tragedy.
- Michelle Cragel Thomas, Atlanta, GA
I am very sorry for your tremendous loss. I met Lori at PPG and have always looked up to her for the many amazing leadership qualities she consistently exhibited, even in trying situations. Lori was wonderful on so many levels, such a kind and compassionate person. She will be deeply missed.
- Lauren Bradford, Boston, Massachusetts
I have just read about this terrible tragedy and send my prayers for the Lord above to give you Devine healing during this most difficult time.
- Robert Wallace Leffler, Lawrence, KS
Services under the direction of:
Fox & Weeks Funeral Directors, Hodgson Chapel
912-352-7200
Memorial Service

2:30 p.m. on Sat, June 04, 2022

Calvary Baptist Temple
4625 Waters Ave (map)


SAVANNAH GA 31404

912-351-2288
Reception in Fellowship Hall following the Service