Matt Marshburn passed away peacefully at home on the morning of May 25, 2022, surrounded by his loving wife, two kitties, and good friends.
Matt was born in Jacksonville, N.C., on June 9, 1967. Growing up, he moved around a lot, attending multiple schools and graduating by the skin of his teeth from summer school in Hope Mills, N.C., in 1985. Matt much preferred dismantling and rebuilding anything mechanical to the formal classroom. He also loved "running" the woods with his brother, Ted, and a couple of rifles. Growing up on Chicken Foot Road contributed to his lifelong toughness and sense of humor, but it didn't bring him many dates.
Matt had a passion for aviation and joined the U.S. Air Force in 1986. He traveled the world as a crew chief on F-16 aircraft and served two tours in Korea. While he loved the military, Matt also liked to buck the system. Despite several reprimands, he was honorably discharged in 1992. Back in North Carolina, Matt became FAA certified and got his A&P mechanic's license in six weeks rather than the two years it typically takes. In 1995, with his canary and a jar full of change, Matt moved to Savannah, Ga., eventually finding employment at Gulfstream Aerospace. He loved "turning wrenches" on his favorite aircraft, the G-IV.
One evening two years later, after partaking in his favorite hobby (skydiving), he met his future wife while enjoying a beer at the Rail Pub. Sitting beside her at the bar, Matt jabbered away about his day. Mary looked at him and said, "Do you ever shut up?" That sealed the deal for Matt (took a minute longer for Mary). Together, Matt and Mary moved to West Palm Beach, Florida for a job at Signature Flight Support, where Matt's skills with the Gulfstream aircraft got him noticed by NetJets of Columbus, Ohio. This led to a move to the north, and Matt had to buy a snow shovel and a new wardrobe for his "necktie" job as a maintenance controller.
Matt and Mary were married in the Park of Roses in Columbus on August 19, 2000, followed by a reception at the 94th Aero Squadron just off the tarmac at the airport. Planning to stay there for a while, in 2002 the couple bought a house, only to be offered a position back in Savannah six months later. There was no question about a return south, and Matt became an integral part of bringing the NetJets Gulfstream division to Savannah, for which he was very proud. Unfortunately, Matt's struggle with various health issues had begun in the early 2000s and by 2005, he had to retire from work.
In the years to follow, Matt tried many hobbies, including woodworking and photography, but the one that brought him the most joy was playing guitar. He picked up the instrument at age 45 and with the help and encouragement of several mentors, he was performing onstage less than two years later. Being a Gemini, Matt both loved and hated the spotlight. He chose to perform under the stage name Cousin Itt (a character from the TV show "The Addams Family" who's described as hairy, misunderstood, and one who doesn't play well with others).
Matt thrived outdoors in the sunshine, where he worked on his suntan—his wedding band being his only tan line. He made friends with the various helicopters that flew over and enjoyed identifying other high-flying aircraft. He loved to be in his garage, where he built his own flight simulator and modified ('Mattified') his bicycle to run on batteries. He was the consummate host at his pool parties and enjoyed telling tales around the fire pit. Shortly after his 40th birthday, Matt made the decision to quit drinking on his own. Afterward, he reinvented himself and introduced his trademark wrapped beard and ponytail.
Throughout Matt's illnesses, there were many regular trips to the pharmacy. Matt made such an impression on the staff that one woman introduced him to her son, Stephen. And there was born a beautiful friendship. Matt taught Stephen to drive a car, ride a bike, and make a jewelry box for his mom. He also shared many life lessons. In return, Stephen taught Matt that there's hope for future generations. In one of their first adventures, Matt took Stephen on a piloted discovery flight over Savannah, and Stephen got to assist with takeoff and landing. Matt wanted to show Stephen that life is much like flying a plane: The sky's the limit! This first flight inspired Matt's wish to"fly" more young adults, particularly at-risk kids. He started performing music shows at the Rail Pub, taking pride in a paying gig to help support the project. After he connected with a local school teacher who worked with a young men's leadership program called Tribes, everything Matt earned went to fund flights. And so was born "Cuz Itt Matters."
Matt's health and the world put a hold on this passion for a couple of years. Recently, Matt met with FlyCorps and Tribes to make a plan to start flights again. Flights are taking off in June 2022, and this will be his legacy.
Matt is survived by his beloved wife of 25 years, Mary McGucken Marshburn, of Savannah; mother Rose Lee, of Reidsville, N.C.; brother Ted Marshburn (Barbara) of Jacksonville, N.C.; sisters Lisa Joyner of Reidsville, N.C. and Danica Oviatt (Jeff), of Meridian, Idaho.; son and protege Stephen Jackson of San Antonio, Texas; and friends far and wide. So many friends.
A special thank you to our Savannah family and those who traveled to be with him. In lieu of flowers, donations may be made directly to Fly Corps Aviation for the Cuz Itt Matters/Tribes Program (please note in memo line of check) by snail mail:
Fly Corps Aviation
100 Jungemann Dr.
Savannah, GA 31408
or by phone:912-226-2500
A direct donation link and tribute page are in the works on their website at www.FlyCorps.com.
GUEST BOOK
So sorry Mary to hear of Matt's passing. My condolences and big hugs!!!!
- J J Connington , Hilliard, Fl
Mary , Please accept our deepest sympathies condolences and prayers on Matt's passing. He is free from all the suffering and medical issues he endured for so many years. May his soul rest in Peace and may you be given the strength and blessings from Almighty God to bear this loss.
- Chris Desa, Savannah, Georgia
Fly High My Brother!!! Nothing Can Keep you grounded, Now! (PS: Drop us some guitar picks from heaven!! Cat keeps running off w/mine.) Sending Love, Light and prayers of comfort to you Mary (and All) ...XOXOXOX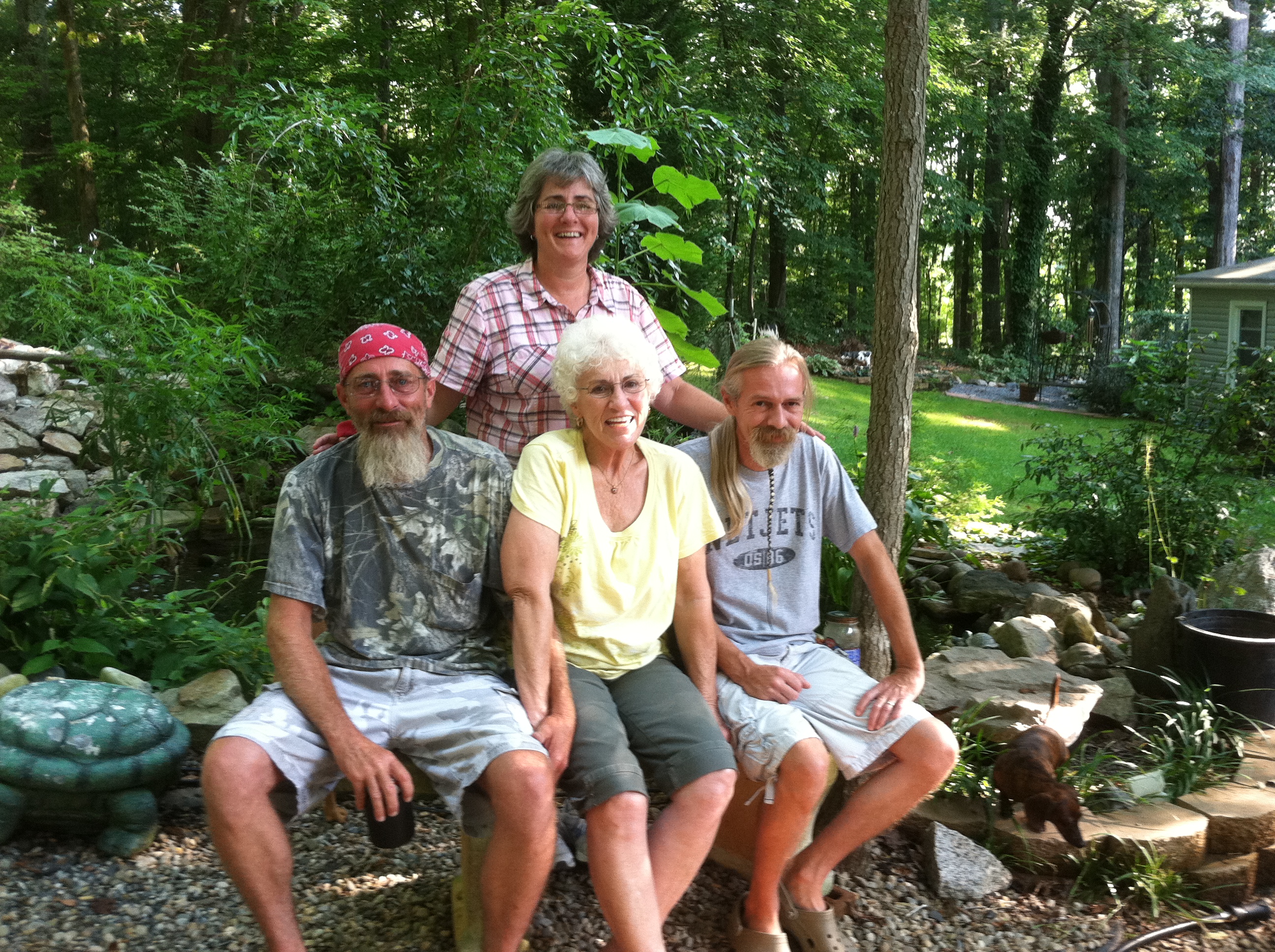 - Ted and Barbara Marshburn, Jacksonville, NC
Today you took the biggest skydive of your life my sweet friend. For over 25 years we've had one helluva ride. You've been a big brother to me. Guiding me through those college years and beyond with late night talks, encouraging support and sometimes a stern talkin to. It was your endless pranks that won my friendship, and I'll hear you telling stories of the good ole days in my head forever, but it was your big brother love that won you a place in my heart. You will never know how much your wisdom carried me through and made me the person I am today. Even in the end, your courage and unwavering stubbornness to do things your way are still teaching me life lessons. For a scrawny white boy from Chicken Foot Road, NC you sure fooled the world my friend. There was way more to you than met the eye and those lucky enough to have called you a friend are better because of it. Fly high Matty. Love you now and forever ❤️
- Khrista Villegas, Savannah, GA
Met Cousin Itt @ Midtown Pickers! He was a super sweet man who will be missed by all! His legacy will live on for generations to come! My heartfelt condolences to his wife and families! Rest In Peace Cousin Itt!
- Jan Spillane, Thunderbolt, Georgia

A candle has been lit!
- Kelly Kilpatrick Hunt, Savannah, Georgia
Services under the direction of:
Fox & Weeks Funeral Directors, Hodgson Chapel
912-352-7200
A Celebration of Life Will Be held at a later date