We have been made aware that families being served by Fox & Weeks are being contacted by individuals requesting payment over the phone. Fox & Weeks will not contact a family requesting payment over the phone. Please contact the Savannah Police Department immediately if you are contacted and asked to make payment over the phone. Please contact Fox & Weeks if you have any questions.
Celebrating the life of
Joy Thweatt Kerkhoff
January 05, 1956 - May 18, 2022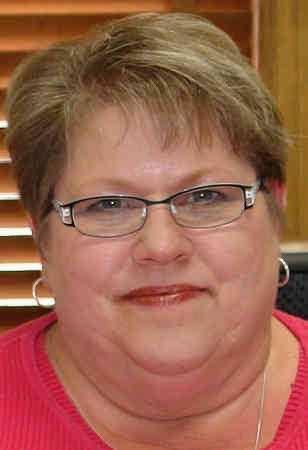 Joy Thweatt Kerkhoff, 66, passed away Wednesday, May 18, 2022 at St. Joseph's Hospital. She was born January 5, 1956 in Dayton, Ohio. She was a proud graduate of Ohio State University, and loved cheering on her beloved Buckeyes. Joy was a lifelong Methodist. She attended Grace United Methodist Church in Ohio, White Bluff United Methodist Church in Savannah, and was currently a member of Trinity United Methodist Church in Historic Savannah. She was active in all church's, singing in the choir, playing in the handbell choir, and helping raise money. She was a resident of Savannah since 1994.
Joy worked for the Chatham County Board of Education, where she worked in the purchasing department, and also for the City of Savannah, as the Purchasing Director. She was a member of (NIGP), National Institute for Government Purchasing. Joy was an avid fund raiser, to include, Relay for Life, where she served as the Chairman, and also the United Way of the Coastal Empire. She loved the outdoors, especially her annual camping trip with her family and friends.
Joy was preceded in death by her parents, William and Geraldine Deal Thweatt.
She is survived by her husband, Paul D. Kerkhoff of Savannah, daughters, Katie Kerkhoff of Atlanta, and Megan Kerkhoff of Savannah. Also surviving are her sister, Julie Fasick of Dayton, Ohio, and many nieces, nephews, great-nieces and great-nephews, cousins, and her many friends.
Visitation will be 5:00 to 7:00 p.m., Monday, May 23, 2022 at Fox & Weeks, Hodgson Chapel.
Funeral Service will be 1:00 p.m., Tuesday, May 24, 2022 at Trinity United Methodist Church in Historic Savannah.
Remembrances may be made to the American Cancer Society.
GUEST BOOK
Joy was so aptly named as she was a joy to be around. I always enjoyed her bright smile, sparkling eyes, welcoming ways and snappy sense of humor! Essentially, to know her was to love her. She made a significant contribution through her well-lived life. We shall miss her. I'll smile ever time I think of Joy.
- Jane Beare , Savannah , GA
Dear Paul, Katie, & Megan I'm a close friend of Juju in Ohio. I want to share my sympathy on the loss of your Sweet wife & mother. I met you both at George Snyder's fathers funeral. I feel like I know all of you from the wonderful stories & pictures Juju has shared. It is never easy to loss the ones we love. But it is only So Long. When God calls you home she will be first in line to welcome you to Paradise. God's Love & Peace be with all of you. Amy Brooks
- Amy Brooks, Huber Heughts, Ohio
Joy, my sister-friend, you were so brave at the end. Know that you will always be my cherished friend & now one of my guardian angels. Rest in peace and therelief from all of the obstacles you faced here on earth. You are and always will be with us on every queen retreat. We will remember you with so much love & reminisce about all the shenanigans we encountered & every adventure, gathering, games played, unstoppable laughter and true friendship.  You were at the center of it all my friend. I will miss you dearly. Your heart is in my heart.
- Ann Flowers , BIRMINGHAM, AL
My deep condolences to the family. Joy was a resourceful colleague to our profession and to the NIGP family. She will be missed. -Kevin Yin
- Kevin Yin, San Mateo, CA
Services under the direction of:
Fox & Weeks Funeral Directors, Hodgson Chapel
912-352-7200