We have been made aware that families being served by Fox & Weeks are being contacted by individuals requesting payment over the phone. Fox & Weeks will not contact a family requesting payment over the phone. Please contact the Savannah Police Department immediately if you are contacted and asked to make payment over the phone. Please contact Fox & Weeks if you have any questions.
Celebrating the life of
William "Bill" Ohlis Plunkett, Jr.
September 30, 1942 - May 12, 2022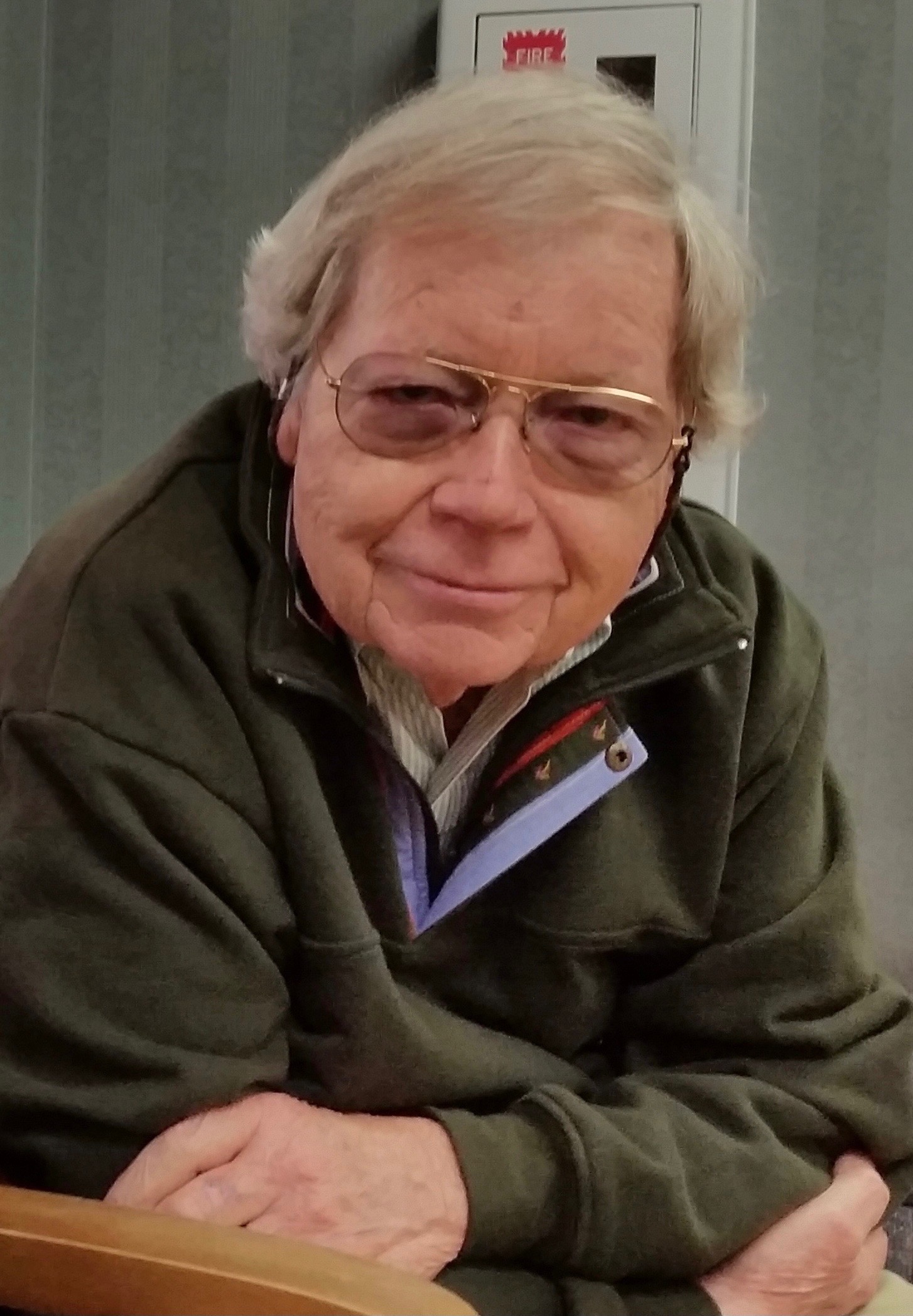 William "Bill" Ohlis Plunkett Jr., of Savannah, GA, reached the shores of Heaven on May 12, 2022. Bill was born on September 30, 1942 to the late Roberta Finn Plunkett and William Ohlis Plunkett Sr. His parents were married for 9 years prior to his birth and were overjoyed at the arrival of their first child and only son. Roberta fondly referred to him as her lucky penny. The nickname stuck and to this day family and close friends still refer to him as "Penny"
Bill graduated from Savannah High in 1960. Upon graduating high school, he continued his education at Clemson University. On the morning of August 14, 1965, he graduated with a Bachelor Degree in Mechanical Engineering. That same night he married the love of his life Donnaleen "Donna" Nettles with whom he raised three wonderful children.
Upon graduating he was commissioned as an officer in the United States Army. Lieutenant William O. Plunkett Jr. was granted a direct commission into the Chemical Corps in 1966. After a year serving at the headquarters of the Chemical Corps at Fort McClellan, Alabama, he was stationed as an assistant special weapons chemical officer with the 7th Infantry Division at Camp Casey, South Korea. He was in charge of nuclear warheads which were guarded in a maximum-security area (These were removed from South Korea 8 years later in 1976). Donna joined Bill a few months later in 1967 as a special services librarian first at camp Redcloud and then at Camp Casey, South Korea.
Prior to and after his military service he served his country with the Department of Defense. He was employed by the Savannah District Corp of Engineers for 36 years. He was a Mechanical Engineer serving as the Chief of Energy Analysis and the Assistant Chief of Engineering. He retired in 2001. During his tenure he served on many Corps regional and national engineering management committees and received numerous commendations for his accomplishments. After retiring from the Corp of Engineers Bill started Plunkett Engineering & Construction. He provided the people of Savannah with engineering, accounting, research, management, and other related services and products. Most notably at Savannah Country Day School.
Bill was a man with a passion for life and all it had to offer. He was a well-rounded traveler, with his journeys spanning across the United States and into several foreign countries. He could often be found with a camera in hand capturing every last moment. He enjoyed working with his hands rather that be on old cars, fixing broken odds and ends, helping his children with science projects, or building them and family members swing sets and tree houses. The only time you could find him sitting still was while watching Indiana Jones, Star Wars, or a Clemson football game.
Bill loved learning. He was always inquisitive about things he didn't know. If he didn't know the answer to a question give him an hour and a book and by the time he was done you would think he was an expert on the subject at hand. His love of learning turned into a love of education and sharing his knowledge. His family looked forward to table side chats with him, where they would hear historical facts, stories of his military service, and his years at Clemson.
It was once said that his mother was a "character in a family of characters", that too stood true when it came to Bill. You had no choice but to enjoy his quick wit and often times dry humor. Bill spent many days enjoying the company of family and friends at the family's riverside retreat at pine harbor. He loved going casting and fishing, boating, and in his younger days Marsh Hen hunting. On cooler days he would take his children and great niece traipsing through the woods looking for pottery pieces and hidden treasure. The day's activities always included a fresh watermelon and more often than not fireworks. Bill once said "out of all the places I have been, sitting on the dock in the rain will always be my favorite". When days spent at the river came to a close you could usually find Bill sitting on the dock with his feet and an elbow propped up on the railing, head resting on his hand, watching the sun set over the river with a soft smile on his face. That is how his family chooses to remember him.
Though his family will miss him beyond words, they know that Bill's life was a life well spent and believe that death is but his next great adventure.
In lieu of flowers his family asks that donations be made to The Honor Flight Network at https://www.flipcause.com/secure/cause_pdetails/Njk0MzI= or The Historic Savannah Foundation at https://www.myhsf.org/donate/
He is proceeded in death by his son, Kevin Plunkett; Parents Roberta Finn Plunkett and William Ohlis Plunkett SR; Mother and Father in-law, Ruby and Carl Nettles of Clemson, SC; brother in-law William Nettles; Sister in-laws'; Mary Patricia Nettles, Jean McGonigal Nettles, and Gail Nettles; and close childhood friend, Bob Upson
He is survived by his wife Donaleen Nettles Plunkett. His children Sean William Plunkett and Carrie Erin Plunkett. Sister, Robin Thomson (Ric); Niece, Carrie Griffin Burkhart (Brian) and their daughter, great niece, Reannon Burkhart Pridgen (Scott); Step Niece, Becky Simmons (Danny). Brother-in-law, James Nettles of Seneca, SC, and his children; Niece, Catherine Cutter (Lester) and Nephew Richard Nettles (Suzanne); with many other nieces and nephews, cousins, family members, friends, and colleagues.
The family would like to thank the following people for the love, kindness and respect shown to Bill: The staff at Candler Hospital's Intensive Care Unit and The Employees of Hospice Savannah, Inc.
Visitation will begin at 10:30 a.m. on Tuesday, May 17, 2022 at Greenwich Cemetery, with a graveside service to follow at 11:00 a.m. at Greenwich.
GUEST BOOK

A candle has been lit!
You're in our thoughts and prayers.
- Simmons Family (Becky, Dan, Jillian), Clermont, FL
Kitty and I offer our sincere condolences upon Bill's passing and pray for the Lord's peace and comfort to be with the family. Bill was a good friend and excellent engineer.
- Joe and Kitty Rogers, Chatham, VA
As a long affiliate of Bill's at the Corps of Engineers , I was sorry to hear his passing. He was an excellent engineer and friend.Your friends, Arnie and Sue
- Arnie and Sue Seyden, Tybee Island, Ga.
Weare thinking about you and your family, Donna. Know that you will miss Bill a lot, but are thankful for your 56 years of marriage. . The Seyles
- ann and chuck seyle, savannah, GA

A candle has been lit!
My prayers and condolences are with the family during this heart wrenching & painful time. God Speed Mr. Penny! Liz Pridgen-Newman
- Elizabeth Newman, Eden, Ga
I am so very sorry for your loss. May his memory be a blessing in your lives.
- Sarah Kovensky, Savannah, Georgia
I am so sorry for your loss. He was a great man and will be missed!
- Sonja Wilson Henry, Thunderbolt, GA
I loved talking with Bill often while teaching at SCDS. He was brilliant and compassionate. We are praying for God grace and comfort. Tommy and Marsha
- Tommy and Marsha Lucas, Savannah , Ga
Please accept my deepest condolences on your family's loss.
- Jewell Anderson, Savannah, GA
Dear Donna, Erin, and Sean, This is sad news! I remember interesting conversations about civil engineering that I enjoyed having with Bill. My heart goes out to you all. Aubrey Brawner
- Aubrey Brawner, Savannah, GA
Mrs Plunkett- not sure if you remember me- I was a good friend of Kevin's during his lower and middle school years. He's been on my mind a lot over the past year for some reason. I am in Savannah for a few days visiting my dad who isn't well and I felt moved to visit Kevin. I went today and was shocked to see that Mr Plunkett had just had his funeral literally 2 hours prior. I am so sorry for your loss- I have fond memories of him from when I'd come over to spend the night w Kevin. He was a good man. I do feel Kevin guided me there today and is still present with us in some way and wanted to let you know. :-)
- Chris Alexander , West Chicago, IL
Dear wonderful friend, my heart is breaking for you in your loss and you are in my thoughts & prayers. Love you and hope to talk to you soon
- Sue Dyches, Ponte Vedra Bch., Fl. 32082
I was a neighbor of Bill's in the Bradley Point neighborhood for many years. My son Josh and his son Kevin were very close back in the day. At one of Kevin's early birthdays Bill asked if we could take Kevin's party on board my sailboat and spend the night out. We had a very exciting birthday on board the boat and experienced one of the biggest storms I've ever encountered in Calibogue sound. Bill was calm and cool the whole time. As was his nature. Godspeed buddy; you've earned a rest.
- a neff mcintosh, Thunderbolt, GA
I'm sad to hear of the passing of Bill. He was my first boss at US Army Corps of Engineers and gave me my first opportunity as a Mechanical Engineer. As I moved on to other USACE Districts I always looked back fondly on my years in Savannah and the mentoring given me by Bill. He is a great loss to alot of young, and now not so young, engineers.
- Connie Runyan, Albuquerque, NM
Services under the direction of:
Fox & Weeks Funeral Directors, Hodgson Chapel
912-352-7200
Graveside Service

11:00 a.m. on Tue, May 17, 2022

Greenwich Cemetery
330 Greenwich Road (map)


Savannah GA 31404

912-651-6843