It's with heavy hearts that we announce the passing of Danny/Doc O'Connor on April 30th at Memorial Medical Center with his loving family at his side.
Danny was born December 16th, 1953, at St. Joseph's Hospital and as a young child grew up in Pinckney Colony, Bluffton SC. The family soon moved to 48th Street in Savannah where lifelong friendships were formed, and many memories made.
Danny graduated from Blessed Sacrament School in 1967 and Benedictine Military School in 1971. He attended the University of Georgia for a short period and continued on, graduating from Armstrong State College. He was a member of IBEW 508 for several years until owning and operating Wexford Electric Incorporated. He then formed Doc O'Connor Home Inspection Services and recently worked with ILA 1475, clerks and checkers.
Doc was a past and present member of several Irish families, The Hibernian Society, Ancient Order of Hibernians, Knights of Columbus and Sinn Fein Society. He was also a member of the Tybee Island Marine Rescue Squadron and a founding member of the St. Patrick's Day Golf Tournament, which was held for 20+ years. His love of the outdoors included golf, hunting, fishing, boating and always having children with him to experience these joys.
To know Doc was to love him, his jokes and antics. He never met a stranger and never had an enemy.
He was truly a good soul, a true friend and confidante. He helped so many friends and acquaintances through their own battles, as a friend and volunteer with Hospice Savannah.
His greatest accomplishments were being a son, brother, husband, grandfather and DAD-The World's Best! He was able to see his children grow into the kind of person he was, faithful, respectful, considerate and always helping others first. He was so proud of all their accomplishments. Doc was also like a second Dad to so many of their friends. Words can't describe what a fine and gentle person he was.
Danny was predeceased by his parents, Daniel and Genevieve O'Connor; his sisters, Christina and Ellen; his brother, Pat, in-laws, Dorothy and Dewitte Ingram and brother in-law, Kerry Ingram.
He is survived by his wife and love of his life, Jodie Ingram O'Connor, his daughter, Katie, his son, Daniel (Ashley) and granddaughters, Cora and Rowan O'Connor (Pop Pop); brothers, Mike (Dee) and Terry (Donna) O'Connor; sister, Reenie (Richard) Simmons; sister-in law, Pam O'Connor; brothers in-law, Nick (Marion) Ingram and Tracy (Sharon) Ingram and numerous cousins, nephews and nieces-several being his Godchildren; and special Aunt, Tricia Lowenthal. Let's not forget about his beloved buddy, Honey.
The family would like to express sincere appreciation to the Memorial Trauma ICU unit nurses and assisting staff for such incredible care, as well as Compassus Hospice.
Visitation to be held Monday, May 9th from 6:00 to 7:00 PM with the Rosary to follow at Blessed Sacrament Church.
The Mass of Christian Burial will be held Tuesday, May 10th at 11:00 AM at Blessed Sacrament Church with burial at Pinckney Colony Family Cemetery, Calhoun Plantation Road, Bluffton, SC.
In lieu of flowers, please make contributions to Hospice Savannah, Benedictine Military School, Pinckney Colony Family Cemetery or any other charitable organization.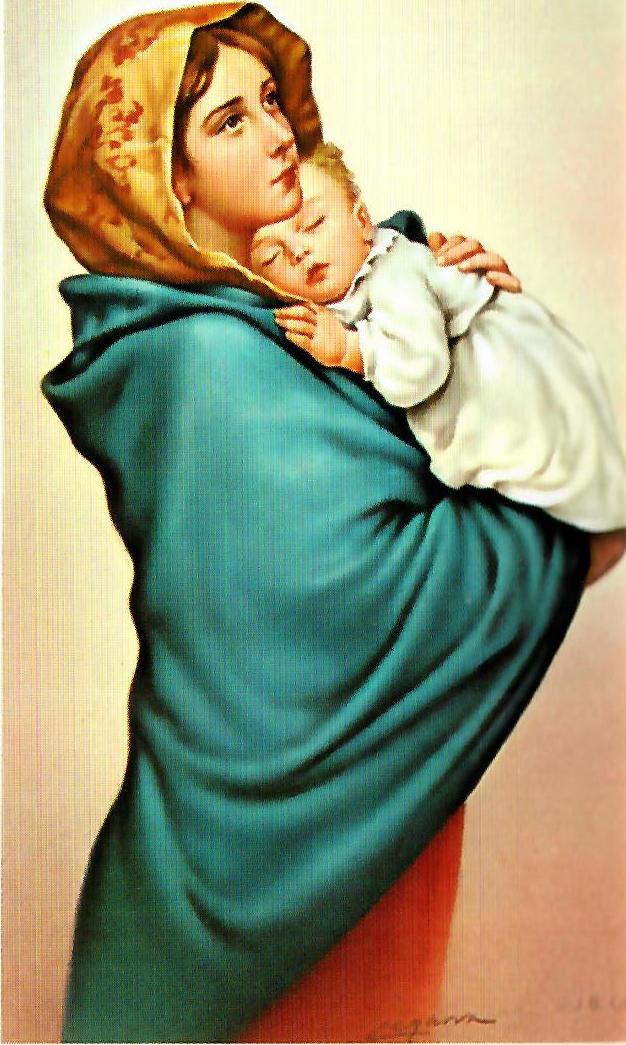 GUEST BOOK
Our thoughts and prayers are extended to the O'Connor family on the loss of Doc. We wish we could be there to offer our sympathy. May he RIP.
- Anne and James Byerly, Kansas City, MO
Doc was a great Neighbor and family friend. He will be greatly missed
- Bob Frankosky, Savannah, Ga
Death is always hard but memories will remain with us. Our thoughts and prayers are with everyone and we are here to listen. RIP Doc, you will be missed!
- Harry and Sherri Connolly, Savannah, GA
If gasoline provides the energy for cars to move, then humor would have to be my fuel for life. Doc O'CONNOR never failed to fill my tank with his premium brand of gas. His quick and clever wit was present in every waking moment. But his ability to laugh at himself was sheer genius. His gift to so many friends over the years was his priceless wit. From parish priests to politicians, to best friends, there was no one immune from his practical jokes. When you worked hard enough, you could get him back and I truly believe he loved that more than anything. I'll stand in a long line when I say I'll miss him. My heartfelt condolences to the O'CONNOR family on the loss of both Doc, and Pat. May God give you the strength for the days ahead. John C. McCarthy III
- John McCarthy, Savannah, GA
Please know the O'Connor family is in our prayers. Doc was a kind, witty and loyal friend for many years. May Perpetual Light shine upon him.
- Betty and Billy Wilson, Savannah, GA
One of the best things about growing up in Savannah was that if you had a willing big brother a younger brother got to know his friends too!...Many like Danny ( Doc) made me feel like one of his buddies to!..Saw him on occasion after leaving Savannah and the the laughs were still there..Maybe that was one of his gifts making you feel you were still there..RIP Danny
- Doyle Crider, Atlanta, Georgia

A candle has been lit!
Katie , I'm so sorry for your loss. This has been such a tough year . Praying for you !
- Laura Sheehan, Savannah , GA
Our thoughts and prayers are with all family members. God speed to a wonderful man.
- Ann & John Savage, Savannah, Ga

A candle has been lit!
GODSPEED MY FRIEND . MAY HE RIP JOHN F MELL
- MELL, Savannah, Georgia
Dear Jodie, Katie and Daniel, Sending lots of love to you all. It is hard to believe we just visited with you and Doc in January of this year. He will be missed!
- Arthur & Phyllis Weil, Atlanta, Ga

A candle has been lit!
- ThereseSheehan, Savannah, Ga

A candle has been lit!
- Stephen Herb, Savannah, Ga.
Eternal life grant unto them, O Lord, and let perpetual light shine upon them. May they rest in peace. Amen. May their souls and the souls of all the faithful departed, through the mercy of God, rest in peace. Amen. My deepest sympathy to all of the O'Connor family. With love & prayers.
- Jane Patricia Harte , Savannah , Georgia
There was a magical place that was 48th street when the O'Connors ruled. It was a privilege to share that space. Pat and Danny will be sorely missed.
- Frances Smith, Savannah, GA
Jodie and family and all O'Connors. Doc lived life with a smile on his face and a twinkle in his eye. He was probably the worlds biggest Leprechaun His good nature and wit was infectious. Thank God for souls like Doc and Pat. They were a blessing to us all.
- MIKE FINOCCHIARO, SAVANNAH, GA
We are so sorry for your loss. You and your family are in our prayers.
- Terry and Johnie Morris, Savannah, GA
He was such a treasure to Lee, myself and every child in the neighborhood.
- Melissa Mccurry, Savannah, Georgia
O'Connor Family, my deepest condolences you are all in my thoughts and prayers.
- Craig Bright, savannah, GA
I met Danny in 1973, he's been a friend since the day I met him, I'll be praying for Jodie and the family.
- David Denmark , Savanah , GA
All of you are in our prayers. Doc will always be remembered for his friendliness, welcoming smile and wit. He was one our favorite people. We love you all.
- Betty and Billy Wilson, Savannah, GA
Doc was a wonderful man. Prayers all. God Bless.
- Angell Usher, Savannah, Ga
My sincere condolences to the O'Connor family. Doc was a true gentleman of the South, always with his quick wit and a welcoming smile.
- Tommy Thompson, Tybee Island, GA
We will all miss our friend. A man with a good heart and more personality than most. All my thoughts and prayers are with the entire O'Connor family.
- Mike Watson, Savannah, GA

A candle has been lit!
So sorry for your loss. Doc was a good and kind man and a great neighbor. We lived in River Oaks for 34 years. The greatest thing about living there was the camaraderie of our neighbors and Doc was certainly a great part of that. RIP Doc. Margie Tracy
- margie tracy, BLAIRSVILLE, GA
Jodi, I'm so sorry to hear about Doc. Sympathy to you and your family. Lynn
- Lynn Anstine Harrison , Savannah, Ga
Dear Jodie, Daniel, Katie and family, we have such a huge hole in our hearts over the loss of Doc. A beautiful 50 year friendship full of laughter and joy. We are so sad for your loss and ours. Doc was along with Pat, just the best. So many wonderful memories & great times. God give you all strength & comfort and let your faith carry you through this difficult time. May his memory be eternal.
- Crystal & Steve Nelson and Teresa Willard, Palm Coast, FL

A candle has been lit!
DOC WAS 1 OF A KIND,HARD WORKING MAN HELPING HIS FAMILY ALL THE TIME.DOC WE ALL ARE GOING TO MISS YOU BUDDY.MAY HE RIP
- MELL, Savannah, Georgia
We were so sad to hear the passing of Doc. We only met him a handful of times and can only say that his son Daniel's reflection of his character and integrity speaks incredible volumes as to what kind of a man he was! Our most heartfelt prayers go out to the family as he surely will be missed.
- Gregory "Bear" & Jill Moore, Savannah, GA
Doc was a kind and funny soul. When my Grandmother had any electrical issues at her home she was say "Call the Doctor". Doc had a heart for elderly people and his kindness was immeasurable. My thoughts and prayers are with Jodie and the family. Doc will be missed. Until we meet again on heavens shore.
- Angell and Steve Usher, Savannah, Ga
Dearest Jodi, Daniel, and Katie, We send you all love and prayers. Doc was a bridge that made our family part of yours. We will miss him but we are so thankful God gave him to us as a gift as we journey through this life.
- Bonnie Thomas Seeger and family, Savannah , GA.
Jodie, Katie, Daniel and Family, Doc will be so missed by all of us Falls. He had such a big heart, never seemed to meet a stranger and cherished his family. We will always remember all of the fun parties with you all on Tybee! Our thoughts and prayers are with you. Love, Larry and Jackie
- Larry and Jackie Fall, Savannah, Georgia
We are sincerely saddened by the loss of Doc. He was always so very kind, funny and had a mischievous twinkle in those blue eyes. May the peace of our Lord be with you all.
- Kelli and Albert Weis, Savannah, GA
Rest In Peace my friend
- Debbi zepp , Savannah , Ga

A candle has been lit!
- Jan Holland Ethridge , Alpharetta , Ga
Jodie, I am so sorry to hear about Danny. He was a good man. The Joyce Family loved him. Sleep well old friend, until we see one another again.
- Patrick Joyce, Savannah, GA
Sending sympathy and love to Jodie, Katie & Daniel.
- Jan & Mark Mamalakis, Savannah , GA
You are all in my prayers.
- Fred Brown, Savannah, GA
Thank you God for allowing me to know one of your finest creations!! They don't come any better than Doc O'Connor! Peace to Jodie, Katie, Daniel and all of the many friends and family that are mourning this great loss.
- Andy Woods, Shulerville, SC
Oh my goodness, this is a very sad shock….Doc, you were always so helpful to me, so happy, so caring, so much fun…good by my good man, I'll miss you….
- Charlie Ellis, Savannah, Ga
Jodie, I was so very sorry to hear about Danny.
- Kay Gaskin Abbitt, Gainesville , Florida
To the O'Conner family, we send our sincere condolences on Doc's passing. Sorry we will be unable to attend the services next week, but we will be thinking of and praying for you all during this difficult time. Patty and Tom Anglin
- ANGLIN, SAVANNAH, Georgia
Jodie, Katie and Daniel and all the families. It's all been said, but know that some of the best years of my life were with Doc as my roomie at Tybee. He brought me home from the hospital after my last surgery. That kind of guy. Big hearted and loving. Love and prayers from Thunderbolt! Willie and Claire
- willie, thunderbolt, ga

A candle has been lit!
Condolences to Jody and the rest of the family
- Merritt Dixon IV, Savannah, Ga
I was truly saddened to hear of Danny's death. Though our paths didn't cross much after youth, I will always remember him as a genuine, kind and caring man. My sincere condolences to the O'Connor family.
- Joseph Alfieris, Savannah , GA
My sincere condolences to the entire O'Conner family. All of the kind words spoken by others speaks volumes of who DOC was as a man, father, and friend. When I left Savannah in 1989 I lost touch with many friends but DOC was not one of them. Our 50 year friendship will be cherished as long as I live even though or especially because he never called me by my first name.
- Robert (LG) Coleman, Jacksonville, FL
Rest in piece sorry we never had the lunch we planned.Condolences to the family and close friends.
- Larry Rollin, Clevelanf, Ga
From an out-of-town Hibernian deepest condolences for your lost.
- Terry Powers, Springfield, VA
I was distressed to learn of Doc's death. My thoughts and prayers go out to Jodie, Katie, and Daniel. Doc was so supportive of me. I will never forget all his kindness.
- Mary Anne Butler, Tybee Island, GA
You have all been in our thoughts and prayers these last few weeks. Mr. O'Connor was always fun to visit with and his love for his family was witnessed by all. His memory will be eternal for all of us!
- Meg and Joseph Hollis, Savannah, GA
Our thoughts and prayers are with the O' Conner Family, A good friend over the years , he always brighten my day. He will surely be missed but not forgotten.
- David galletta, Savannah, GA
I'm so sorry for this loss. What an amazing man. It was a privilege knowing him.
- Megan Knight Medli , Nashville , TN
Services under the direction of:
Fox & Weeks Funeral Directors, Hodgson Chapel
912-352-7200