We have been made aware that families being served by Fox & Weeks are being contacted by individuals requesting payment over the phone. Fox & Weeks will not contact a family requesting payment over the phone. Please contact the Savannah Police Department immediately if you are contacted and asked to make payment over the phone. Please contact Fox & Weeks if you have any questions.
Celebrating the life of
Giorgio Magliulo
January 12, 1942 - April 29, 2022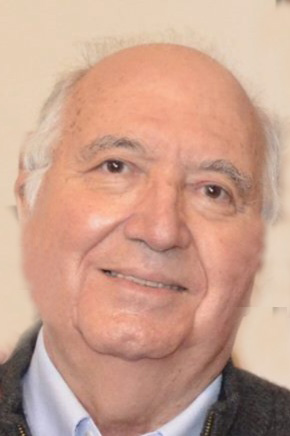 Giorgio Magliulo, 80, of Savannah, GA passed away on April 29, 2022 surrounded by his loving family.
Giorgio was born on January 12, 1942 in Pola, Italy to his parents, Salvatore and Liliana Magliulo. Giorgio graduated as a naval officer from the Italian Naval Academy where he also earned his doctorate degrees in Mechanical Engineering and Naval Architecture. Giorgio served in the Italian Navy as a submarine chief engineer. Upon retirement from the Italian Navy, Giorgio continued to cultivate his passion for ships and submarines by working in the shipbuilding industry in Italy and in the United States. Giorgio also continued to share his knowledge and love for ships by teaching Marine Design classes at Savannah College of Art and Design in Savannah, GA.
He is survived by his wife of 55 years, Anna Maria, his sons, Alessandro (Brenna) of Morrisville, NC, and Stefano (Pamela) of Savannah, GA and his four grandchildren: Valerio, Niccolò, Nicholas, and Stella.
A Mass of Christian Burial will be held on Wednesday, May 4, 2022 at 11:00 am at St. Peter the Apostle Catholic Church, 7020 Concord Rd., Savannah, GA, 31410. Visitation will be held at 10:00 am prior to the funeral mass.
In lieu of flowers, memorial contributions can be made in Giorgio's honor to St. Jude Children Hospital (stjude.org)
---
Giorgio Magliulo, 80 anni, di Savannah, GA è morto il 29 aprile 2022 circondato dalla sua amorevole famiglia.
Giorgio è nato il 12 gennaio 1942 a Pola, in Italia, dai genitori, Salvatore e Liliana Magliulo. Giorgio si è laureato come Ufficiale di Marina presso l'Accademia Navale Italiana dove ha anche conseguito il dottorato in Ingegneria Meccanica e Architettura Navale. Giorgio prestò servizio nella Marina Militare Italiana come capo ingegnere sui sommergibili. Dopo il ritiro dalla Marina Militare Italiana, Giorgio ha continuato a coltivare la sua passione per le navi e i sottomarini lavorando nella cantieristica in Italia e negli Stati Uniti. Giorgio ha anche continuato a condividere la sua conoscenza e il suo amore per le navi insegnando corsi di Marine Design al Savannah College of Art and Design di Savannah, GA. Gli sopravvivono la moglie di 55 anni, Anna Maria, i suoi figli, Alessandro (Brenna) di Morrisville, NC, e Stefano (Pamela) di Savannah, GA e i suoi quattro nipoti: Valerio, Niccolò, Nicholas e Stella.
Una messa funebre si terrà mercoledì 4 maggio 2022 alle 11:00 presso la Chiesa cattolica di San Pietro Apostolo, 7020 Concord Rd., Savannah, GA, 31410. La visita si terrà alle 10:00 della messa funebre.
Al posto dei fiori si possono fare contributi commemorativi in ​​onore di Giorgio al St. Jude Children Hospital (s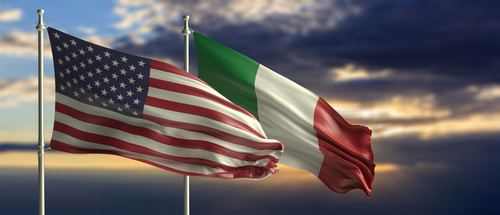 tjude.org)
GUEST BOOK

A candle has been lit!
Dear Anna, Alessandro, Stefano, and Family, we are very saddened for your loss. Giorgio was such an accomplished and remarkable person in addition of being a loving husband, father, and grandfather! Thinking of all of you and wishing you healing and peace through this difficult time.
- Sal and Anna Brancato, Savannah, Georgia

A candle has been lit!
Stefano and Pam and Boys, we are praying for you and your Mom and the rest of your Family.
- Tim Murphy and Family, Richmond Hill, GA
Extremely sorry for your loss.
- Loretta Wiquel , Rio de Janeiro , BRAZIL

A candle has been lit!
Our deepest condolences to the entire Magliulo Family. Giorgio was a wonderful husband, father and grandfather. We pray for peace and comfort to all the Magliulo family during this most difficult time.
- Shawn and Amy McGrady and Family , River Falls, WI
Da tutti i Compagni del Corso Marosi un abbraccio alla famiglia di Giorgio Mari tranquilli, cieli sereni e venti leggeri RIPOSA IN PACE
- CORSO MAROSI, LIVORNO, Italy
Extremely sad I can't find words to express my feelings for the loss of such a friend and companion. Vincenzo Natale Cordoba Argentina
- Vincenzo, Cordoba, Argentina
Our very deepest condolences to all of the family. The loss will be felt by many.
- John paul & amelia brigneti, Ft lauderdale, Fl
Dear Anna Maria and family, please accept our sincere condolences for the passing of your husband and father Giorgio. With deepest sympathy, Christine, Bjorn, Jennifer and Stephanie Ghezzi
- Christine Burgess Ghezzi, Milano, Italy
Magliulo
- Astegiano, Lerici , Italy
Services under the direction of:
Fox & Weeks Funeral Directors, Hodgson Chapel
912-352-7200
Visitation

10:00 a.m. until 11:00 a.m. on Wed, May 04, 2022

St. Peter the Apostle Catholic Church
7020 Concord Road (map)


SAVANNAH GA 31410

912-897-5156
Mass of Christian Burial

11:00 a.m. on Wed, May 04, 2022

St. Peter the Apostle Catholic Church
7020 Concord Road (map)


SAVANNAH GA 31410

912-897-5156