Celebrating the life of
Marian Anderson Keen
Passed away on April 26, 2022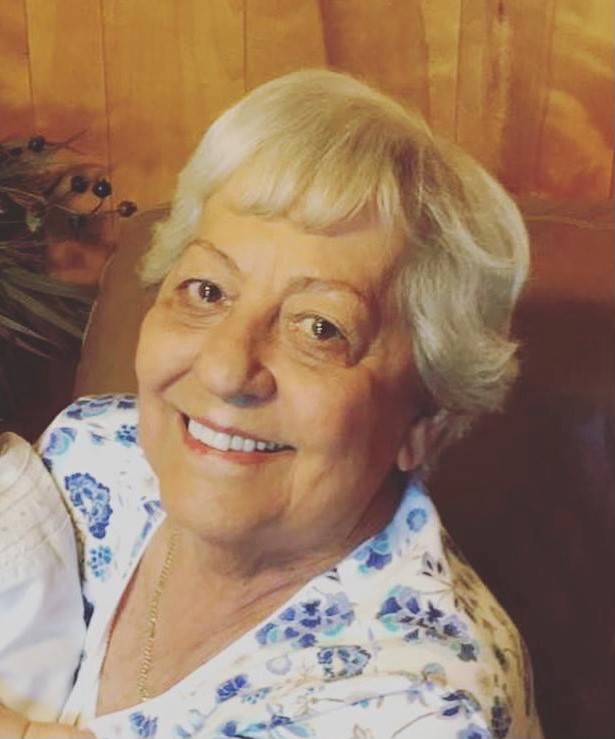 Marian Anderson Keen, 82, passed away Tuesday, April 26, 2022 at Memorial Health. She was born September 22, 1939 in Claxton, GA to the late Rufus and Molly Mosley Anderson. Mrs. Keen retired from Mills Contracting as the office manager, and was a member of Immanuel Baptist Church.
She was preceded in death by her husband Victor Donald Keen.
Surviving are her son, Randall Lindler (Maribeth) of Pooler, her daughter, Cecile Friend (Kenny) of Savannah, four grandchildren, Alex Whitaker, Ryan Claus, Rich Rappa, and Ryan Rappa, as well as several great-grandchildren. Also surviving are her brother, Billy Anderson (Peggy) of South Carolina, and her step-sons, Perry Keen and Mark Keen.
Funeral Service will be 11:00 a.m., Saturday, April 30, 2022 at Fox & Weeks, Islands Chapel. Visitation will be one hour prior to the service.
Burial will be in Hillcrest Abbey Memorial Park.
GUEST BOOK
I'm so sorry for your loss. Mrs. Marian was such a nice person. We went to the same church for many years.
- Janet Bell, Savannah, GA
Sending our deepest condolences to the family.
- Griner, Savannah , Ga
Have known Marian since Penn Ave Elem School. She was always kind and lovely. My thoughts and prayers for her family. With love, Carolyn
- Carolyn Usher Oxenrider, Savannah, Georgia
Aunt Freida always loved talking to Marian. She was so sorry to hear of her death. I read the obituary to her. She is not able to come to the funeral but I wanted you to know how much Marian's friendship meant to her. Aunt Freida will truly miss her .
- Patsy Zeigler (niece of Freida Morgan), Springfield, Ga.

A candle has been lit!
So sorry to hear about Marion...went to school together at Commerical High School finished in 1957.So sorry for the loss of your Mother.
- Mary Ann Waters Sullivan, Statesboro, Ga.

A candle has been lit!
One of the "rocks" at Commercial High School class of 1957
- margaret "Boots" Linton Penfield, Pooler, ga.
Cecile and Kenny - our thoughts and prayers are with you during this difficult time. ❤️
- Frank and Bobbie Stephens, Thunderbolt , GA
I'm am so very sorry for your loss. My thoughts and prayers are with you and your families.
- Deborah Richardson (WING), Richmond Hill, GA
Services under the direction of:
Fox & Weeks Funeral Directors, Hodgson Chapel
912-352-7200