Celebrating the life of
Mary Ann K. Burch
February 11, 1955 - April 21, 2022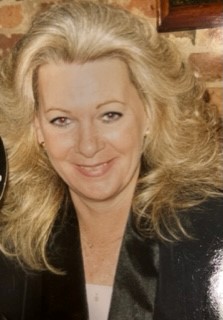 Mary Ann K. Burch (67) born February 11, 1955 passed away April 21, 2022 surrounded by her family and friends at Hospice of Savannah. She was a baptized Catholic and received the last rites of the church on the morning of her death. Mary attended grade school and high school in Savannah, Ga. She loved to spend time at the beach or trips away with her husband. She loved to shop and was an avid collector of angel figurines. Although Mary was born in Savannah, Ga, she lived many years in Augusta, Ga where she and her husband enjoyed an active social life with great friends. In 2011, Mary lost her beloved and devoted husband, Jon Patrick Burch after a battle with brain cancer. She missed him immensely in the years following his death. In 2021, Mary made the move to Savannah to be closer to her daughter and granddaughter. One of Mary's greatest joys was watching her only granddaughter grow into a beautiful young lady. Mary was preceded in death by her mother Nell Smith Kelley, her father Eugene Joseph Kelley, and her sister in law Patricia Williams Burch.
Mary is survived by her daughter Heather Hurst, son in law Clay Hurst, and sweet granddaughter Carlee Hurst. She is also survived by brother Joe Kelley and his wife Jo Hailey, brother Shawn Kelley, and sisters Ginger Best (Michael Szkilnyk) and Robin Kelley. Mary is survived by nephews, Chris Best, Joseph Best (Amanda), Patrick Kelley, and niece, Ashley McDonough (Jon). Mary is also survived by her stepmother, Brenda Kelley, cousin Tim Kelley, and brother in law Gordon L. Burch.
The service will be held on Tuesday, May 3, 2022 at 11:00 a.m., at First Baptist Church of the Islands, located at 6613 Johnny Mercer Blvd., Savannah, Ga 31410.
GUEST BOOK
Love and prayers.
- G.LYNN BURCH, POOLER, GA
Dear Heather, I am so very sorry about the death of your mother. I know the loss of a mother is a terrible loss. Please know we are praying for you, Carlee and Clay. May the Perpetual Light shine upon Mary. Love Aunt Linda
- Linda Aliffi, Claxton, Ga

A candle has been lit!
Mary will be missed but never forgotten.
- Robin kelley, Port wentworth , Ga
Services under the direction of:
Fox & Weeks Funeral Directors, Islands Chapel
912-898-0900