Celebrating the life of
Marylyn U. Hiett
Passed away on April 23, 2022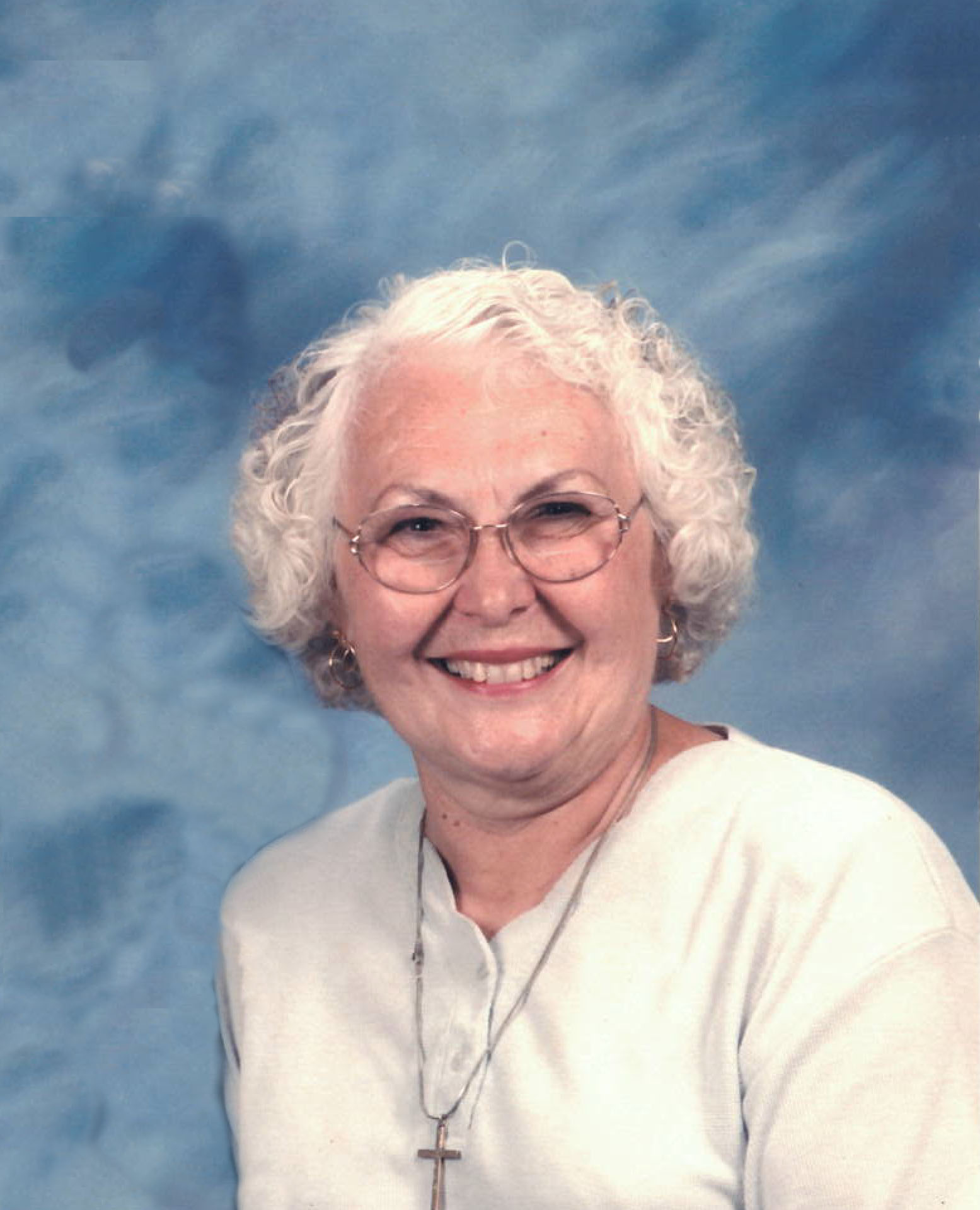 Marylyn Joyce (Urbantke) Hiett, 87, died on April 23, 2022 under the care of Hospice Savannah at The Oaks at Pooler. Marylyn was born in Killeen, TX on October 5, 1934. Her childhood was spent in Copperas Cove, TX where she excelled in English and Math, played on the Varsity basketball and softball teams, and graduated as valedictorian of her high school class. Shortly after graduation, Marylyn married Kenneth W. Hiett (Master Sergeant, U.S. Army – preceded in death after 52 years of marriage, 2006) and moved to Savannah, GA. Marylyn enjoyed a long career at the Georgia Air National Guard Field Training Site (now the Combat Readiness Training Center) where she first began as a civil servant in her early 20s, and later in 1979, as the first female full active duty Guardsperson. She is credited for leading the way for other females to serve in active duty service at the Field Training Site. Always a tough and determined woman, Marylyn completed her basic training when she was 40 years old. She retired, at the rank of Master Sergeant, as an Information Management Craftsman after 15 and a half years of military service.
Never one to "sit still", after retirement Marylyn pursued her passions of learning (She loved challenging people to perform mathematical calculations in their heads.), reading, gardening, traveling, and philanthropy. She became a Master Gardener and a Master Naturalist and loved spending time in her garden and as a member of the Ardsley Park Garden Club. Marylyn also served as a docent for the for the Ardsley Park Tour of Homes. She was an active member of St. Francis of the Islands Episcopal Church.
Survivors include her daughter, Dr. Kelli L Hiett, Silver Spring, MD, several nieces and nephews, and two of the closest friends a person could have, Mrs. Diane Harrison and Mrs. Faye Thompson.
Funeral services will be held on April 27, 2022, at 11:00 am at Fox and Weeks Funeral Directors on Hodgson Memorial Drive, Savannah, GA.
The family requests that in lieu of flowers, remembrances be sent in her honor to Hospice Savannah, 13522 Eisenhower Drive, Savannah, GA 31406.
GUEST BOOK

A candle has been lit!
My heart goes out to you Kelli and family .. I had the pleasure of caring for Mrs. Hiett for two and half years at the Oaks at Pooler .. Such a wonderful ,sweet,sassy and funny woman .She was one resident I was attached to.. I will miss her dearly Her favorite things were plants and yoo-hoos I was by her side the night she went to be with the Lord a moment I will treasure in my heart forever. She will never be forgotten We Love you Mrs.Hiett
- Jessica L Greene, Pooler, GA
So sorry to hear about Marylyn. We met many years ago during jury duty and she introduced me to the Master Gardener program. She was a wonderful lady and she will be missed.
- Jeannette B Byrd, Savannah, GA
Such a nice gal! We met as our Coastal Master Gardening Club was just starting, and she was one of the first Presidents. Always working at something in the MG greenhouse behind Savannah Tech. We all had the best times out there. What a friendly, active, wonderful person.
- Nancy M Tamarack, Savannah, Georgia
My husband and I did not know Marylyn but are in awe of her accomplishments in life. Good for her!!! Wish we had known her. Heaven has gained an angel. She was a trail blazer. Prayers for the family. Peter and Bonnie Delvers
- Bonnie Delvers, Savannah, GA
Thinking of you Kelli. I remember your parents well and they were always kind to me. Your mom certainly accomplished a great deal.
- Kris Duncan, Guytin, Georgia
So sorry to hear about your precious mom. Always so sweet and fun. Bless you during these tough times.
- Cynthia Brinson, Savannah, Ga
Dear Kelli, so sorry for your loss. Your mother was an amazingly strong woman. She dedicated her life to our country. You had a great mother who was a trailblazer. Prayers for you and your family.
- Ronald Coppage, Savannah, Georgia
Kelli , my sincere condolences. I remember your mom fondly growing up in Savannah. Her sweet smile and cheer was so affectionate. Much love , Randolph Page
- Randolph and Michelle Page , Atlanta , Ga
My sincere condolences to Marylyn's family. She was such a sweet person always had a warm smile for you. We had many mutual friends that have also passed.May God grant her eternal life in Paradise.
- Julia A Dyer Strickland, Savannah, GA
Kelli is a friend of mine, I never got to know here mom…but what an amazing women.Praying for Kelli and all that are at a loss.
- Ormsby's , Silver spring , Md
I knew Marylyn for a number of years, probably meeting through the Master Gardener program at the Coastal Gardens. Always upbeat and cheerful, she never told me about her illustrious career(s). I am so sorry for your loss and for the earth's.
- Beth Kinstler, Tryon, NC
Services under the direction of:
Fox & Weeks Funeral Directors, Hodgson Chapel
912-352-7200