Celebrating the life of
Ann Ross Reeves Lott
Passed away on April 20, 2022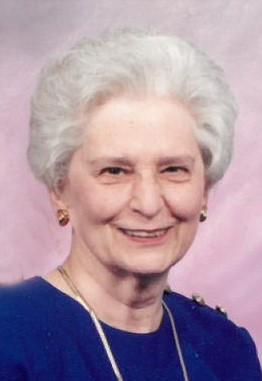 Ann Ross Reeves Lott passed away on April 20, 2022 at Memorial Medical Center in Savannah, Georgia just shy of her 94th birthday.
She was born at Kings Daughter's Hospital in Greenwood, Mississippi on May 29, 1928 to Wade Harper Reeves and Gladys Gregg Ross Reeves. She was married to the Reverend William (Bill) Robert Lott, Jr. on December 21, 1948.
Ann Ross graduated from Greenwood High School in 1946. She played clarinet in the GHS band and was a member of the Glee Club. She continued singing in the Glee Club at Mississippi State College for Women (now MUW) and in the United Methodist Church choirs where she and Bill served. These included Corinth, Ackerman, Ripley, Columbus, Belzoni, Tupelo District, Conference Council Grenada, Clarksdale, Louisville, Indianola, Water Valley, and the Grenada Pensions Office. After a life of service to the Mississippi United Methodist Church they retired in Grenada and were active members of First United Methodist Church. Ann worked in office positions in the various towns where they lived and as secretary for the Tupelo District Office and Grenada Pensions Office. After retirement Ann was very content with her books, music and friends. In 2010 she moved to Savannah to be closer to some of her family, and lived at Savannah Square and then the Oaks at Habersham. She was a member of Wesley Monumental United Methodist Church. She remained active on her computer staying in touch with friends and family.
She is survived by her two sons William Robert Lott, III of Greenwood, MS; Forrest Reeves Lott (Susan) of Savannah, GA; daughter Ann Wade Lott Malone, Greensboro, NC; and dear friend and sister-in-law Betty Reeves of Santa Rosa Beach, FL; six grandchildren Katherine Wade Lott Simmons (Jon Michael); Ann Pryor Lott Hackleman (Andy) both of Greenwood; Ashley Rebecca Oglesby Baumann (Matthew), Jared Matthew Lott (Jessica), Alex Tarlton Lott all of Savannah, GA, Forrest Kennon Moss (Kristin) of Wake Forest, NC.
She is also survived by nine great-grandchildren; Meredith Haley Mims, Randi and Anna Lauren Simmons; Andrew Townes and Jane Sellers Hackleman; Addison Louise Baumann, Forrest Brooks Lott, Lydia Ashlyn and Asher Gabriel Moss.
Ann Ross was predeceased by her parents, her husband of 56 years, and her brothers Nathan Duncan Reeves, Wade H. Reeves, Jr., and Preston Marion Reeves.
The family would like to thank the staff at Oaks of Habersham, the team on Fourth Floor North at Memorial Medical Center, and Compassus Hospice of Savannah for their care for "Miss Ann."
A memorial service will be held in Grenada, Mississippi at a date and time to be determined. A private interment ceremony will be held following the funeral service at Odd Fellows Cemetery in Greenwood, MS. In lieu of flowers, memorials may be sent to First United Methodist Church, 161 S. Line Street, Grenada, MS 38901 or Wesley Monumental United Methodist Church, 429 Abercorn Street, Savannah, GA 31401.
Services under the direction of:
Fox & Weeks Funeral Directors, Hodgson Chapel
912-352-7200
Services will be annouced at a later date