Celebrating the life of
Judith (Judy) Sutter Hinrichs-Meckfessel
Passed away on April 17, 2022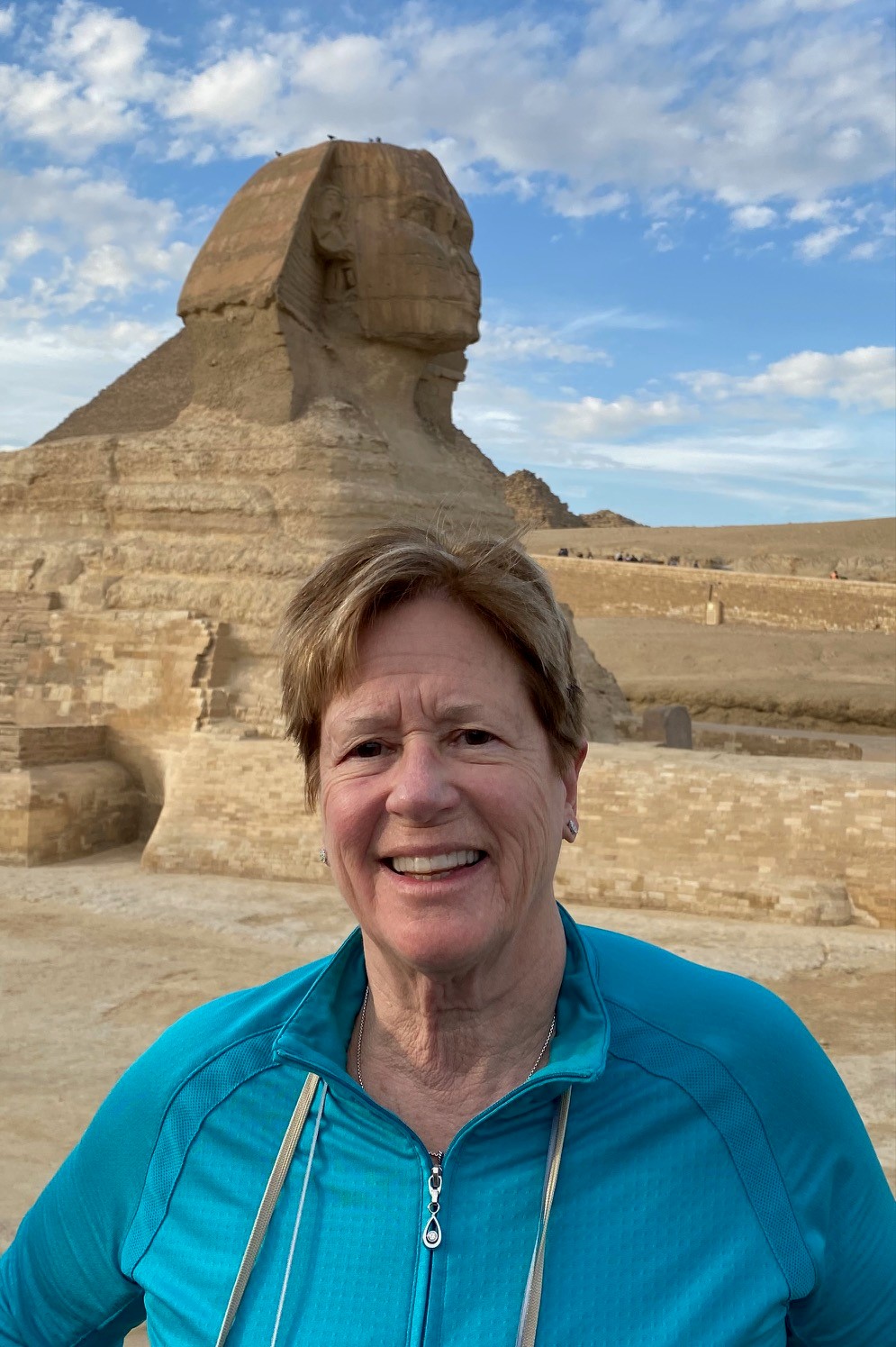 Judith (Judy) Sutter Hinrichs-Meckfessel died peacefully on April 16, 2022, at the age of 79, surrounded by her sons, Christian and Bill Hinrichs. Judy was the youngest child of Dr. Richard and Elizabeth Sutter and grew up in University City (St. Louis, MO) with her siblings, Jane and John Sutter. She graduated from John Burroughs School and earned a Bachelor's degree in Art History from Washington University, where she was a member of the Delta Gamma Sorority.
Judy was predeceased by her husband of nineteen years, Richard Meckfessel. She is survived by her sons Christian Hinrichs (Mary Jane), Bill Hinrichs (Carrie) from her first marriage to William Hinrichs, and grandchildren Ann, Christian, Nathaniel, William, Jr. and Abigail Hinrichs, as well as her stepchildren, Susan Chavez (Tony); Steve Meckfessel (Angela Russian); grandchildren Nathan, Lucy (Scott Lee) and Xavier Chavez, Keene and Reese Meckfessel; her sister Jane Sutter; her nephew John Sutter, and her nieces Mary Beth Womer (John) and Sarah Glazar (Christian).
Judy devoted much of her adult life to the improvement and growth of downtown St. Louis and the St. Louis region. She was a community leader in civic, health, social service and cultural organizations. Judy served as President of the St. Mary's Hospital Foundation of East St. Louis, Illinois, St. Louis Zoo Friends Association and the Asthma and Allergy Association. She was a board member of the Business and Professional Women's Foundation, Missouri Environmental Improvement Energy Resources Authority, Missouri Goodwill Industries, Leadership St. Louis, Life Crisis and St. Louis Junior League, as well as a Commissioner of the Missouri Gaming Commission.
Judy moved in 2007 to The Landings on Skidaway Island, GA, where she played golf, hosted visiting family and friends and planned her travels around the world. Judy loved art museums, theater and time with her family. In her later years, she drew great comfort from her friends on the island and from her two dogs, Frankie and Crystal, as well as their predecessors, Clayton and Webster.

A memorial service will be held at Skidaway Island United Methodist Church in Savannah, GA, at 4 p.m. on Saturday, May 28. A private interment will follow at Ladue Chapel, St. Louis, MO. In lieu of flowers, contributions may be made to the American Cancer Society.
GUEST BOOK
I'm so sorry to hear of the passing of Judy. She was smart, funny and kind and I will certainly miss her.
- Barbara Ann Baroni, Savannah, Georgia
Services under the direction of:
Fox & Weeks Funeral Directors, Hodgson Chapel
912-352-7200
Memorial Service

4:00 p.m. on Sat, May 28, 2022

Skidaway Island United Methodist Church
54 Diamond Causeway (map)


Savannah GA 31411

912-598-8460