Celebrating the life of
William Waldo Bradley
February 06, 1934 - April 11, 2022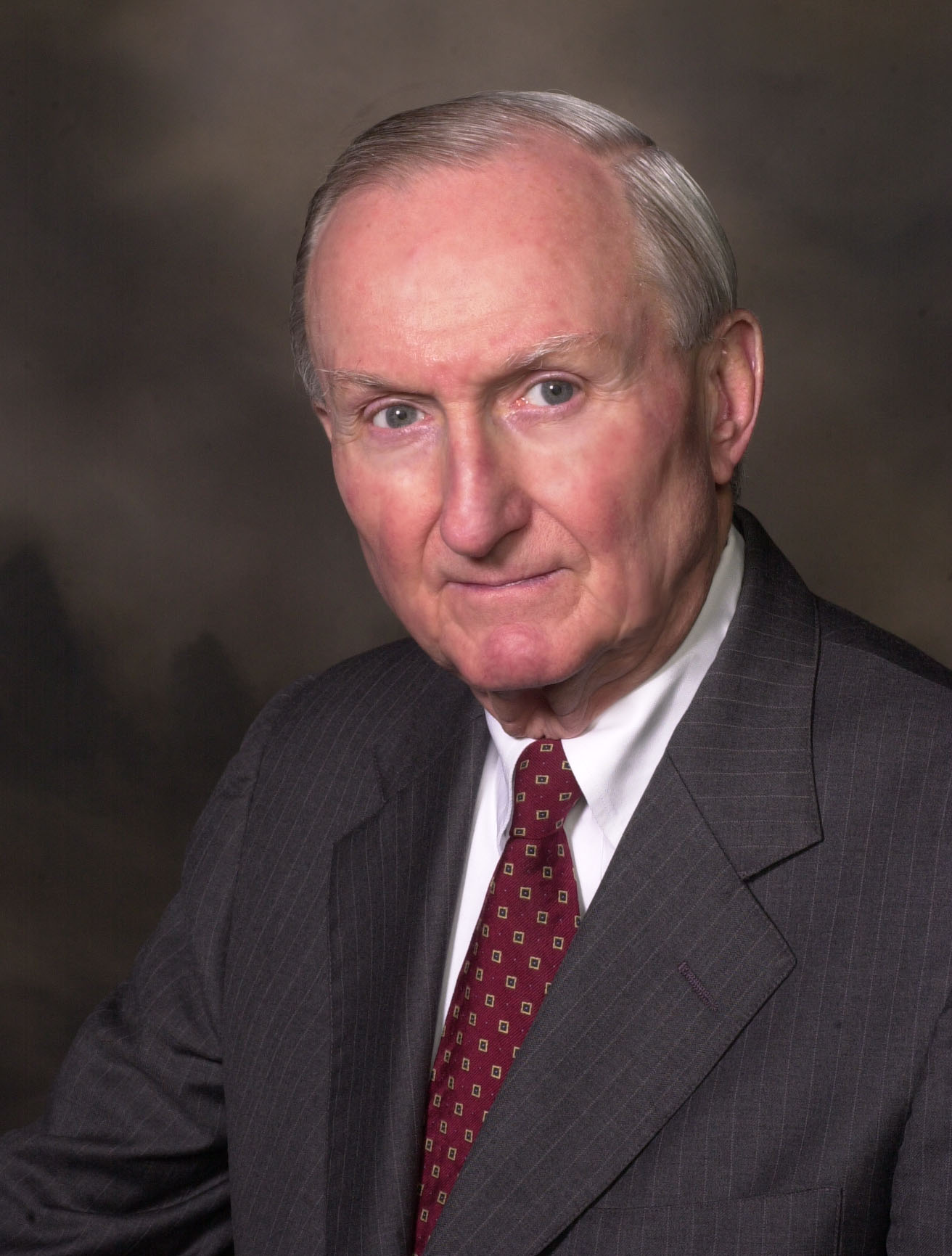 William Waldo Bradley died April 11, 2022 at home at the age of 88. Born February 6, 1934 at the Old Telfair Hospital, he was the son of Waldo Bradley and Helen McNatt Bradley. He graduated from Savannah High School in 1952 and the University of Georgia in 1956 where he received a BBA. While at UGA he was a member of Kappa Alpha Order.
He served two years in the United States Army rising to the rank of First Lieutenant, and served a number of years in the U.S. Army Reserves. While on active duty he served in Army Intelligence at the Pentagon working "Behind the Green Door," and was also named the Pentagon's Soldier of the Month.
He returned to Savannah in October of 1958 and joined his father at Bradley Plywood Corporation. One year later, his father died and he became President and Chief Executive Officer. Later he became Chairman of the Board, a position he held until his death.
He served as President of the Hardwood Plywood Manufacturers Association (HPMA). He was a member of the Rotary Club of Savannah, the Young Presidents Organization (YPO) and Chief Executives Organization (CEO). For 11 years he served as Vice Chairman of the Candler Hospital Board of Trustees. In 1982 he was inducted into Kappa Alpha Order's John L. Hardeman Province Court of Honor.
In 1982 he was named a Distinguished Alumni of the Terry College of Business at the University of Georgia. He served as a Trustee of the University of Georgia Foundation and board member of the UGA Libraries Board of Visitors. He was President of the Bradley Foundation, Inc. and the W. Waldo & Jenny Lynn Bradley Foundation, Inc.
He was a 75-year member of Wesley Monumental United Methodist Church, serving in many capacities including Chairman of the Board of Trustees. In the Savannah community, he was a member of the first class of Leadership Savannah which later became Leadership Georgia, a Trustee of the Savannah Country Day School, Trustee of Union Mission, and he served as President of the Savannah Benevolent Association.
He was a member and former President of The Oglethorpe Club, a founding member and President of The Chatham Club, a member of the Savannah Yacht Club, the Forest City Gun Club, the Highlands Country Club, the St. Andrew's Society, and a past President of The Century Club. For over 65 years, he was a member of the Cotillion Club where he presented three generations of young ladies in his family.
He served as a bank director of the Savannah Bank and Trust Company, Georgia Railroad and Banking Company, and First Union Corporation (NYSE:FTU) through its acquisition of Wachovia Corporation (NYSE:WB). Other directorships include Savannah Foods and Industries (NYSE:SFI), Atlanta Gas Light Company (NYSE:ATG), and AGL Resources, Inc. (NYSE:GAS).
He is survived by his wife of 58 years, Jenny Lynn Morse Bradley, his daughter, Malinda and her husband Frederick S. Bergen of Savannah, his son, William Waldo Bradley, Jr. and his wife Margaret M. Morrison of Charlotte, North Carolina, and eight grandchildren, Frederick Shearouse Bergen, Jr. and Fontaine Bradley Bergen, Mary Helen McNatt Tarbutton, Charles Kernaghan Tarbutton, Jr. and William Bradley Tarbutton, William Waldo Bradley III, John Morrison Bradley, and Helen Holt Bradley. Also surviving is his brother, Daniel Howard Bradley of Savannah and many nieces and nephews. He is predeceased by his parents, his daughter Helen Bradley Tarbutton, and his sister Jane Bradley Wheeler.
Funeral services will be held on Thursday, April 14 at 11:00 am at Wesley Monumental United Methodist Church.
Remembrances may be sent to Wesley Monumental United Methodist Church (429 Abercorn St, Savannah, GA 31401) or Hospice of Savannah (1352 Eisenhower Dr, Savannah, GA 31406).
The family would like to thank the following for their loving care: Carla Gardner, Janice Owens, Alethia Lowery, Denise Davis, Renarda Hankerson, Monica Demery, Aesha Battieste and Delores Haynes.
GUEST BOOK
I am deeply sorry for your loss. What a beautiful legacy. Pleasure to be working with Dixie Plywood. My condolences.
- Leslie Ortega, Fort Lauderdale, FL
May God give comfort during these difficult circumstances. Many lives have been touched and changed throughout Waldo's life including my family. I will carry many memories that have shaped and tranformed my life because of the generosity and mentorship of Mr. Waldo. We give special thanks to God for allowing us to be a part of the legacy that will always be 'The Bradley Plywood Family'. May the Peace of God which surpasses all understanding guard your Hearts and Minds and uplift your spirits through Jesus Christ Our Lord ... today, tomorrow and forever.
- Bobby & Patsy Awtrey, Savannah, Georgia
Sorry to hear this sad news. Waldo was a fixture of the elder generation of Savannah and a true leader of the community. I will miss seeing him
- Mills Morrison, Savannah, Georgia
Jenny Lynn, Waldo and Malinda - please accept my sincere sympathy for your loss. It was an honor to work for Mr. Bradley. He was a wonderful person and I know he will be missed by many.
- Blanche Eden-Gnann, Bloomingdale, GA
What a great mma. He was. Savannah and all his friends will miss him greatly.
- Mr and mrs William A Baker jr, Savannak, Ga
What a great mma. He was. Savannah and all his friends will miss him greatly.
- Mr and mrs William A Baker jr, Savannak, Ga

A candle has been lit!
Jenny Lynn, Michelle just notified me of Waldo's death. I sent the message to Clayton to tell Dad tomorrow. I have the greatest memories of us all at your house in Hilton Head. What a love you two were to invite friends with four kids! We have lost too many loved ones, I hope to be in touch soon and visit on the way to see Dad. Lots of love from the Buchanan's I know Dad loved Waldo so much. Xxoo Sister
- Carol Buchanan Vernon, Augusta, Georgia
We are so very sorry for your loss. Waldo was a community leader and a loving family man. Reggie and Donna Adamson
- Adamson, Savannah, ga
Waldo was a very kind man. Shortly, before my father's passing, Waldo took my father dove hunting. I believe my father smiled the whole way home. Long before my father's death from lung cancer, my father said that he was very proud to be Waldo's next door neighbor. Savannah has lost another great person.
- Howard and Sylvia Reeve, Savannah, GA
The world has lost an incredible life. Our sincerest condolences on the passing of Mr. Bradley. He was a very special man, and he will be missed by many. Sending prayers to you and your family.
- Massey Family , Claxton, GA
Sending condolences to everyone in the Bradley family.
- Mary Morris Enkema, Nashville, Tennessee
He was a gentleman. Extremely bright, and a wonderful loving person. Gene Cartledge
- Raymond E Cartledge, Savannah, Georgia
My thoughts and prayers are with all of the family at this sad time. With my deepest sympathy, Irene Miltiades Purdy
- Irene Miltiades Purdy, Richmond, Virginia
Services under the direction of:
Fox & Weeks Funeral Directors, Hodgson Chapel
912-352-7200
Funeral Service

11 a.m. on Thu, April 14, 2022

Wesley Monumental United Methodist Church
429 Abercorn Street (map)


SAVANNAH GA 31401

912-232-0191