Celebrating the life of
Catherine A. Zupfer
March 06, 1928 - April 07, 2022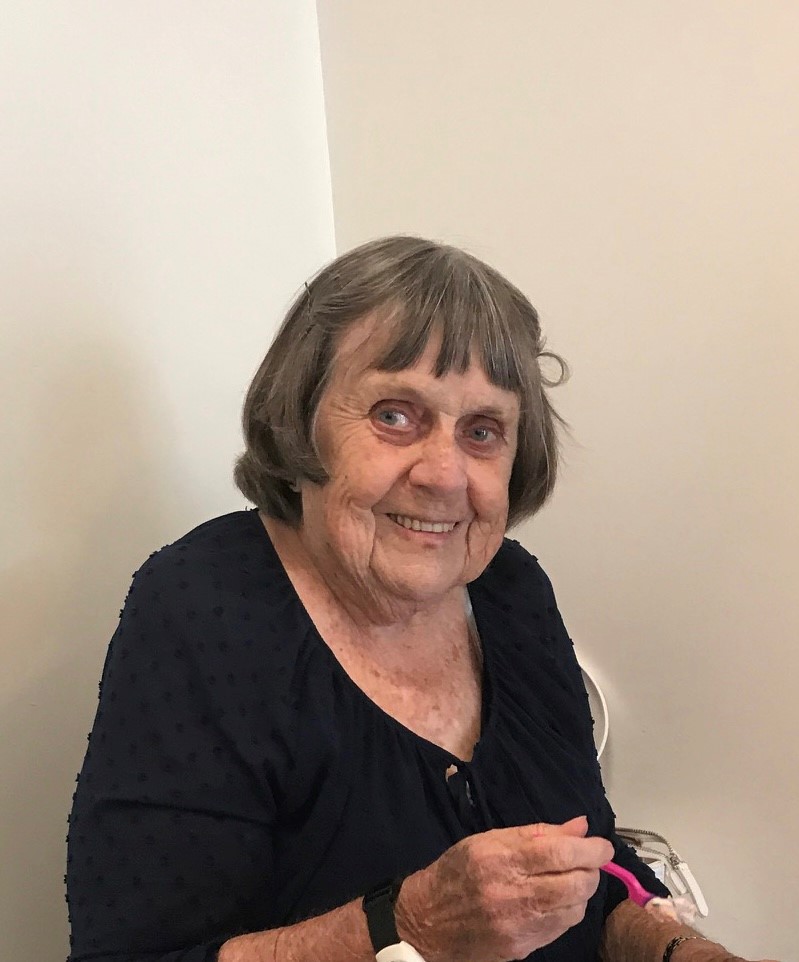 Catherine A. Zupfer, 94, died of natural causes, Thursday, April 7, 2022, at Candler Hospital in Savannah, GA. She was preceded in death by her husband of 52 years, James N. Zupfer. She was born in Queens NY, lived on Long Island, and moved with her husband and children to Savannah over 50 years ago when Northrup Grumman (now Gulf Stream) aircraft factory was relocated to Savannah. Catherine was a communicant of Corpus Christi Catholic Church where she was instrumental in the rebuilding of the church's new sanctuary. She was an avid card player, and greatly enjoyed playing bridge with her friends at the Pooler Senior Center.
Catherine was preceded in death by two sisters, Ann Stahl and Ellen Heck. Catherine is survived by two sisters, Joyce O'Connell and Regina Fagan; a daughter, Maureen Parrish and three sons, Jimmy Zupfer, Dennis Zupfer, and Danny Zupfer, eight grandchildren, fourteen great grandchildren, and one great-great grandson, all of which she was always so proud to be alive to enjoy.
A Memorial Visitation will be on Friday, April 22nd at 10AM at Corpus Christi Catholic Church, followed by a Mass of Christian Burial at 10:30 AM. Interment will take place at Forest Lawn Memory Gardens, next to her husband James, immediately after the Burial Mass.
GUEST BOOK
How blessed to have such a long and versatile life. Catherine has such a rich heritage to be shared with family and friends in paradise. Jesus said, you will be with me in paradise. A resurrection will make this possible for billions. John 5:28,29. What exciting times to get first hand accounts from people who lived through out history. Catherine will have her memory of her experiences & of the times we never knew. When Lazarus returned , he definitely knew his family and was the same person who had died 4 days earlier. He was awakened from the grave. When Jesus calls, Catherine will answer. Job 14:14 We will be overjoyed to see Catherine when she is restored to the days of her youthful vigorous. She will enjoy youth and beauty forever. Job 33:25 JW.org "Enjoy Life Forever" Warm Christian Love , Sandy Wirfs
- Sandy Wirfs, Monroe., Louisiana
Sending our Thoughts and Prayers to all of you during this difficult time. Aunt Cathy was a Wonderful Lady and will surely be missed! Treasure the Memories as they will last a lifetime ❤️ Pam (Zupfer) Mack From Minnesota
- Pam (Zupfer) Mack, New Ulm, MN
My prayers are with the family. You were my mother in law but you were a second mom to me. I will miss seeing your smiling face. I love you and will sadly miss you. RIP CATHERINE.
- Teresa Gregory Hallstein , Savannah , Ga

A candle has been lit!
My prayers are with the family. I was proud to be your daughter in law for 14 years. You were like a second mom to me. I will miss you and your smiling face. I love you. RIP Catherine. Terri
- Teresa Gregory Hallstein, Savannah , Ga
Catherine you will be miss, I thought a lot about you and was glad to be part of your family. Said hi to Jim and your sister. I will miss you. Love you
- Brenda jayne Zupfer, Ocilla, Ga
Services under the direction of:
Fox & Weeks Funeral Directors, Hodgson Chapel
912-352-7200
Memorial Visitation

10:00 a.m. to 10:30 a.m. on Fri, April 22, 2022

Corpus Christi Catholic Church
1745 Benton Blvd. (map)


POOLER GA 31322

912-348-6426
Memorial Mass

10:30 a.m. on Fri, April 22, 2022

Corpus Christi Catholic Church
1745 Benton Blvd. (map)


POOLER GA 31322

912-348-6426