Celebrating the life of
Bernard Aloysius McDonough, Jr.
April 21, 1944 - April 04, 2022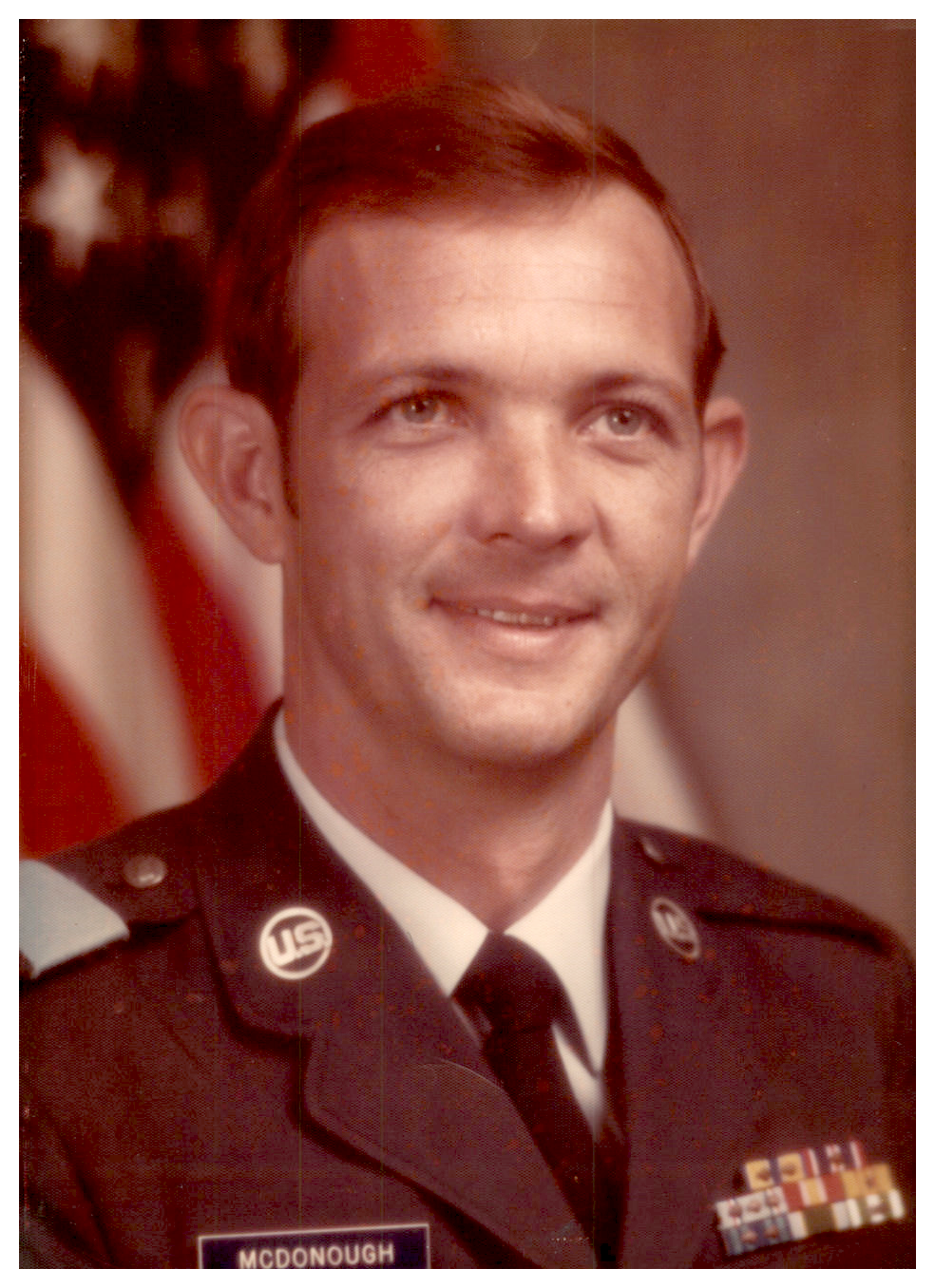 Bernard "Bernie" Aloysius McDonough, Jr., 77, died April 4, 2022 at home with his beloved wife (devoted caregiver) of 28 years by his side. For over 10 years, he courageously battled throat cancer but is now at peace. He was born April 21, 1944 to the late Sarah Eason McDonough and Bernard A. McDonough, Sr. in Savannah, Georgia.
Already a talented drummer by age 13, Bernie began playing with the Kenny Palmer Jazz Trio, followed by Billy Joe Royal and the Jackie Donkar Combo; Remember Tybee Teen Town! Bernie was so musically gifted that Benedictine Military School recruited him to play trumpet for their band. He also had a beautiful voice and sang with various bands.
He attended Savannah High School and enlisted in the United States Air Force in 1962, where he faithfully and proudly served our country. Never to give up his passion for music, he continued playing in several bands while juggling his Air Force career with service in Vietnam and as a member of the Special Operation Forces. Bernie retired in 1982 after 20 years of distinguished service in which he received numerous medals and accommodations for his excellent performance. He continued his music with the Southbound Express Band and the Night Rhythms until 2004.
While serving in the Air Force, he completed the Air Force NCO Academy in addition to attending courses at the University of Colorado, University of Alabama, Troy State University, and Washington State University. Following his military career, he pursued a degree from Savannah Technical College in HVAC and Carpentry. In his civilian career, he was employed by several local businesses using these areas of expertise.
Being a "Jack of all Trades," Bernie took immense joy in helping others, especially his family, as a handyman and could truly fix anything. Decorating for Christmas was not only a special pastime for him, but an experience for all to enjoy, created with care and attention using his gifts and talents. In fact, he carried over that skill set to be quite the practical joker and character and relished in other people's amusement. Bernie was proud of his Irish Heritage, enjoyed the St. Patrick's Day Parade, festivities and delighted in decorating for the Irish season. He had an enormous love for his family, which can be captured with other life moments in collages handmade by Bernie and displayed throughout his home.
Bernie was preceded in death by his parents, his brother, Joseph "Bobby" R. McDonough and dear mother-in-law, Theresa Saunders. He is survived by his wife, Mary Agnes Saunders McDonough; Sons, Al McDonough (Debbie) and Greg McDonough (Brandy) of Fort Walton Beach, FL; Step-daughter, Erin Howard, Grandchildren; Savannah Rand (A.J.) of Longview, Texas, Allie McDonough and Brody McDonough of Ft. Walton Beach, FL, Katlyn Hill (Matthew), Hannah Howard and Joshua Howard; Great-grandson, Emmit Hill; Brothers-in-law, Lloyd Saunders, Vincent Saunders of Houston, TX and Larry Saunders (Melinda); Sisters-in-law, Patty Saunders Mizelle (Eddie) and Annelle Smith Saunders, along with a host of cherished nieces, nephews and many cousins.
A graveside service will be held Thursday, April 14, 2022 at 11 a.m. in the Holy Cross section of The Catholic Cemetery in Savannah. Remembrances can be made to The American Cancer Society or Benedictine Military School.
GUEST BOOK
Mary Agnes, I am so sorry for your loss. May God bless you and help you through this difficult time.
- Sally Welsh, SAVANNAH, GA.
Mary Agnes I am so sorry for your loss. Sending prayers for you and your family. God bless you all
- Tracie McIntyre, Savannah , GA
Mary Agnes I am so sorry for your loss. Sending prayers for you and your family. God bless you all
- Tracie McIntyre, Savannah , GA
Mary Agnes, I am so sorry about Bernie, but know he is celebrating in heaven pain free and will provide blessings to you for your continued devotion to him.
- Mary Ellen Sullivan, Savannah, Ga
Mary Agnes, Lynn and I prayers are with you and all the McDonoughs and Saunders during your time of Grief. God Speed.
- Joe McDonough, St Simons Island, GA
Services under the direction of:
Fox & Weeks Funeral Directors, Hodgson Chapel
912-352-7200
Graveside Service

11:00 a.m. on Thu, April 14, 2022

Catholic Cemetery
1420 Wheaton St. (map)


Savannah GA 31401