Celebrating the life of
Joan Ann Valoze
Passed away on April 06, 2022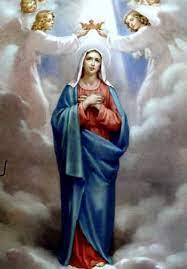 Joan Ann Valoze, 79, passed away on Wednesday, April 6, 2022 in Savannah, Georgia. She was born in Canastota, New York daughter of Louis F. and Katherine Boylan Musacchio.
After graduating from Canastota High School in New York, Joan attended the State University of New York at Potsdam and graduated with a degree in education. Joan taught elementary school in the New York Public School System for four decades and retired from Maplewood School in Watervliet, New York.
Joan was a devout Catholic and was a member of the parish at Our Lady of the Assumption Church in Latham, New York. Joan was and avid runner, golfer, cyclist and oboe player.
Other than her parents, she was preceded in death by her husband, John Anthony Valoze of Latham, New York.
Surviving are three sons, John Louis Valoze (Stacy) of Lake Mary, Florida; Louis John Valoze (Clara) of Savannah, Georgia; Carman Salvatore Valoze of Halfmoon, New York; grandchildren, Matthew Valoze, Gianni Valoze, Malena Valoze and Evan Valoze.
A Mass of Christian Burial will held at 10:00 a.m. on Monday, April 11, 2022 at Our Lady of the Assumption Church in Latham, New York.
GUEST BOOK
Getting to know your Mom here in Savannah has been a pure delight. She was always active, walking every morning & afternoon. Joan enjoyed being around others & she was very loved & respected by all of us. We will miss her so much. Prayers & hugs to her family.
- Patty Dixon, Savannah , GA
Joan was a wonderful friend and my primary walking partner for a couple of decades. I have known her since 1978. She was a caring, loving person. I will miss her. I plan to attend the funeral on Monday. It is hard to believe it is almost ten years since your dad died. Hugs for all of you.
- Claudia Allison, Mechanicville (actually Halfmoon), NY
Lou and the Valoze Family - You and your family are in my thoughts and prayers.
- Chip Warren, Richmond Hill, GA
What a lovely lady! Always participating in activities and even helping clean up after! Joan I will miss cutting up with you, your hysterical stories about teaching your students and playing the oboe, and your sweet spirit ♥️Heaven has gained a beautiful soul. Peace, love and prayers to the Valoze Family.
- Laura Anneken, Savannah , Georgia
Services under the direction of:
Fox & Weeks Funeral Directors, Hodgson Chapel
912-352-7200