We have been made aware that families being served by Fox & Weeks are being contacted by individuals requesting payment over the phone. Fox & Weeks will not contact a family requesting payment over the phone. Please contact the Savannah Police Department immediately if you are contacted and asked to make payment over the phone. Please contact Fox & Weeks if you have any questions.
Celebrating the life of
Janice M. Sheppard
Passed away on April 02, 2022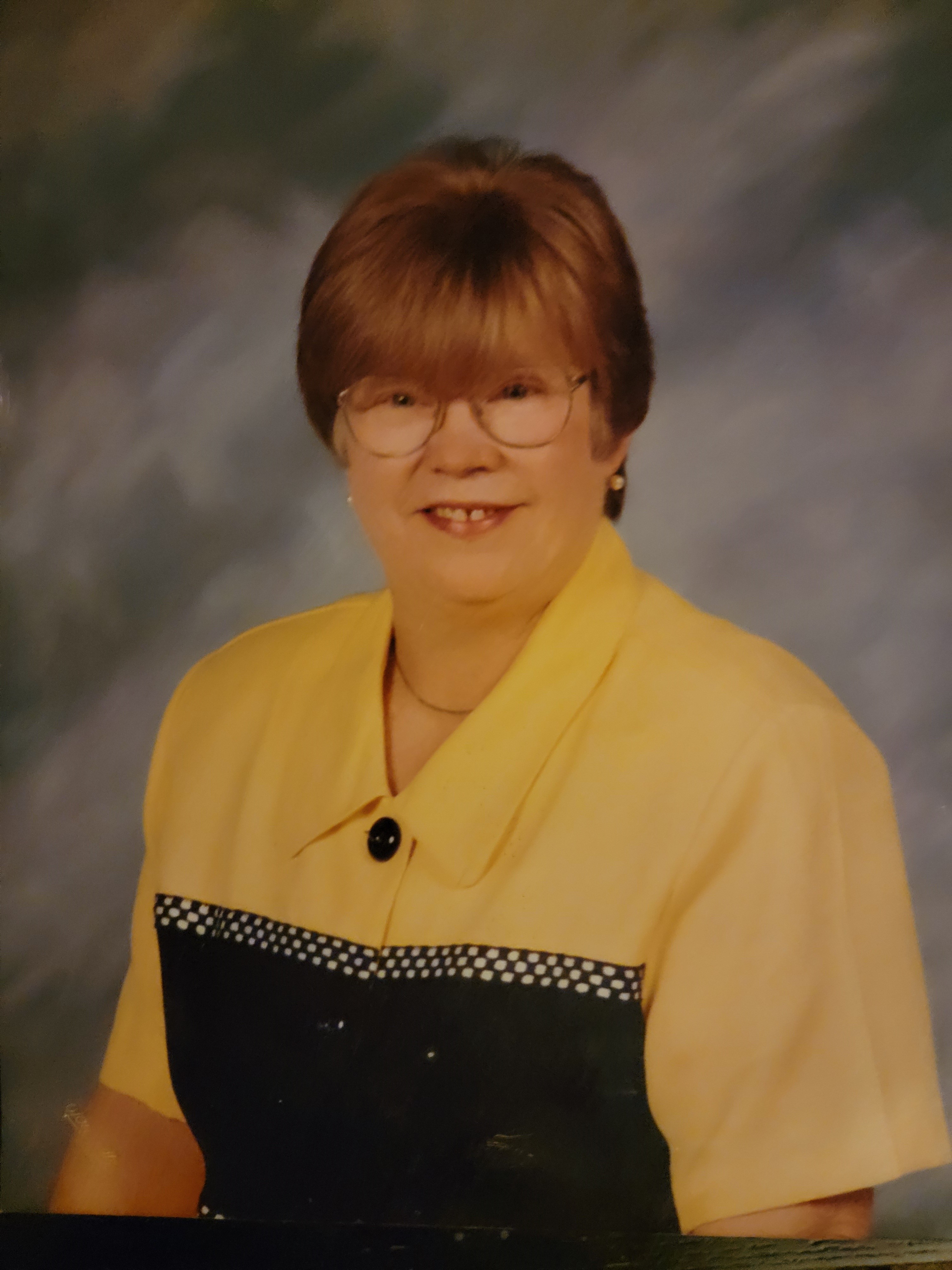 Janice Morris Sheppard, 75, passed away Saturday, April 2, 2022 at Memorial University Medical Center. She was born February 8, 1947 in Humboldt, TN to the late James Earl Morris and Thelma Deloris Sasser. Janice was a 1965 graduate of Savannah High School. She retired as the Clerk of the Chatham County Superior Court after more than twenty years of service. Janice was a member of S.A.D.A., the Jaycettes, the Ladies Ancient order of Hibernians, and the Shag Club.
Janice was a communicant of Sacred Heart Catholic Church, where she worked for many years as a coordinator and mentor with the Youth Program, as well as a cheerleading coach. She loved her family and was much loved by her family and her many friends.
In addition to her parents, she was preceded in death by her nephew, Bryan Morris.
She is survived by her three daughters, Christine Sheppard of Springfield, GA, Paula Sheppard of Savannah, GA, and Stephanie Sheppard (Joel Laufenberg) of Savannah, GA. Also surviving are her sister, Connie Sheley, her brothers, Joseph Morris, James Morris (Terresa), Ray Morris (Kim), and Paul Morris (Cebele). Her grandchildren, Logan Fleming (Jean), Joseph Gleason (Lindsey), Aidan Laufenberg, Declan Laufenberg, and Delaney Laufenberg, her three great-grandchildren, Cody Limon, Cooper Fleming, Jordan Gleason, and many nieces, nephews, and great-nieces and great-nephews. In addition to her family, she is survived by a special friend, Kevin Fallin, his children, which are her god-children, Ashlyn Fallin, and Paul Fallin.
Visitation will be 5-7 pm, Friday, April 8, 2022 with the Rosary at 5:15 pm at Fox & Weeks, Hodgson Chapel.
Mass of Christian Burial will be 12:00 noon, Saturday, April 9, 2022 at Sacred Heart Catholic Church, with burial to follow in Bonventure Cemetery.
GUEST BOOK
Janice was always a go getter. She was involved and ran many different organizations. Always doing what she could to help others. May God grant her comfort and joy! Eternal rest grant unto her. RIP!!
- VICTORIA M MCCUEN, SAVANNAH, Georgia
Christine I am so so very sorry for your loss. Your mom was such a good friend to Barbara Jean Barbara Jean really loved her. Your mom will be dearly missed.
- Barbara Kay Leon Dornbusch, Marietta, Georgia

A candle has been lit!
- Meg Iocovozzi Herrmann , savannh , ga
My heart goes out to Christine, Paula and Stephanie. I have many fond memories of Mrs. Jan. She always had an open door for you. She always offered lots of love and laughter and even offered you a place to rest your head at night. I'll forever remember you and our many trips to Krystals after midnight! You were such a cool mom! It is my prayer that her daughters lean on God as well as one another in the many difficult days ahead. I pray that you are comforted, and that you feel him near and dear to you all. Rest in peace sweet lady! Love you!
- Robin Bacon Thompson, Guntown, MS
I am shocked, speechless, and sad at this moment as I just learned of Jan's passing. Prayers for peace to you girls and the whole family. Sending my love….
- Beverly Sheppard, Savannah, Ga
This is so hard to get that Ms. Jan is not with us anymore. She had a big heart and a sharp tongue to boot. She would always bend an ear for folks she cared for that needed a person to talk too. I played on her dart team for many years and enjoyed ever night we had with Ms.Jan . R.I.P Jan we will love and miss you. Thanks for always being there and being a friend.
- Jason Brewer , Savannah , Georgia
To the family, I am so sorry for your loss, may you find peace in the coming days. Your mom was a kind and thoughtful lady and raised three beautiful women as well.
- Mark Bufalini, Savannah, GA

A candle has been lit!
I am truly saddened to hear of Jan's passing. Prayers of peace and healing for your family. I always did love that woman!!
- Cathy Daniels, Savannah, GA
Jan was a loving and caring sister. She always tried to make you smile. When she had you on the phone it would be an hour before you got off. I love and miss you Pocahontas
- James &Terresa Morris , Gainesville , GA

A candle has been lit!
Sending prayers and love to family and friends! RIP Mama Jan!
- Marie cook, Bloomingdale , Georgia

A candle has been lit!
MAY SHE RIP JOHN F MELL
- JOHN MELL, Savannah, Georgia

A candle has been lit!
To the family, May heart and soul find peace and comfort. Sleep in Peace Jan..
- Robin Duncan (Osborne), Savannah, Ga

A candle has been lit!
- Beverly Sheppard, Savannah, Ga
I was so sad to see that your mom had passed. We worked together for many years. Jan was an awesome woman and will be missed. Prayers are with you all.
- Sandy Lamb, Pooler, GA
Jesus love and peace always ♥️
- Gloria W Frazier, SAVANNAH, GA
Praying for the family of Jan Sheppard
- Beverly Butler, Savannah , Ga
Christina , I am so sorry for your loss. My condolences to the family. God Bless
- Gina Ellrod , Ellabell , Georgia
With sympathy and condolences to the family. May she Rest In Peace.
- Susanne McLaughlin , Blythe , GA
I am so glad I had the opportunity to receive a whole lot of your JOY & LOVE during our time at work. Continued Blessing to Your Family and Friends during this difficult time.
- Deidra Royal, Savannah, Georgia
Christine, I am so sorry for your loss. I pray for peace and comfort for you and your family.
- Kevin Newman , Savannah , GA
Sorry to hear of Jan's passing. We were coworker's in Superior Court. I still have the lil st Patrick bulldog she gave me over 14 yrs ago. Prayers of encouragement and strength to the family.
- Sheila Johnson, Savannah, Georgia
Services under the direction of:
Fox & Weeks Funeral Directors, Hodgson Chapel
912-352-7200