Celebrating the life of
Lemuel (Lem/Bubba) Martin Highsmith
Passed away on March 28, 2022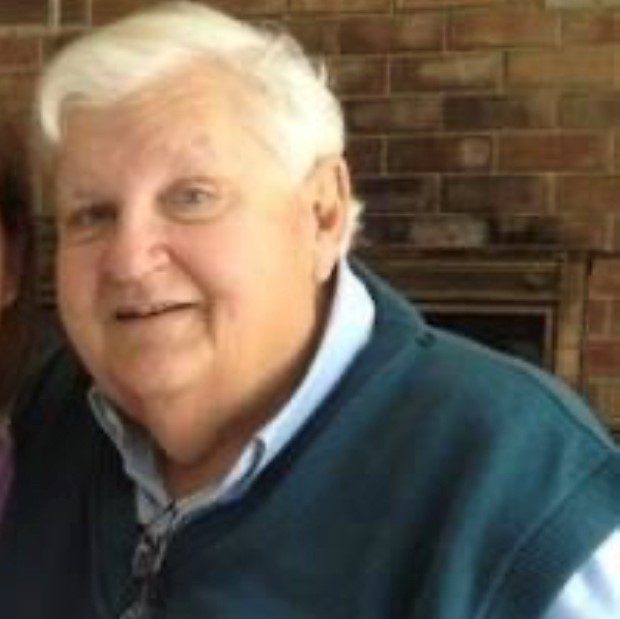 Lemuel (Lem/Bubba) Martin Highsmith, 78, passed away peacefully at his home surrounded by his loving family on Monday, March 28, 2022.
Lem was born in Savannah, GA on August 3rd, 1943. He was the middle son of Ethel Martin Highsmith and Lemuel Rhodes Highsmith. He was a graduate of Savannah High School in 1961 and attended The College of the Americas in Mexico City, Mexico. Lem owned and operated Savannah Steel Scaffold Co. Inc. and Highsmith Lumber Company, the family businesses, for more than 40 years. Lem, always the entrepreneur, dabbled in many business ventures throughout his lifetime.
In 1974, Lem married Anna Bizzell Highsmith. They have two children: Mary Catherine Highsmith Wilson and Lemuel Tayloe Highsmith (Raegan) of Savannah. He has three granddaughters: Emily Jordan Kee Wilson Tanner (Myles) of Thomasville, Georgia, Lindsey Caitlyn Wilson, and Olivia Tayloe Highsmith. In addition, he has two great-grandsons: Bentley Kade Tanner and Hudson Grey Tanner of Thomasville, Georgia. He was predeceased by his parents Ethel and Lemuel Highsmith and his two brothers: Jefferson Lee Highsmith, II and Albert Gallatin Highsmith. He leaves behind many family members, extended family, and friends.
Lem was a member of St. Thomas Episcopal Church, where he was head of the Men's Club for many years and a Junior Warden.
He was a past member of many clubs and organizations such as: Exchange Club of Savannah, Full Gospel Businessmen's Association, the Power Squadron, Forest City Gun Club, the Savannah Golf Club, and even a Tenor in a Barbershop Quartet. Lem was passionate about many local organizations and charities.
He also loved cooking and entertaining guests at his home on Montgomery Bluff. Lem was the life of a party, with a boisterous laugh and always prepared to tell a tale or sing a silly song.
Lem was an avid boater. He was a member of the Savannah Yacht Club and a board member of the Rinky Dink Sailing Club. As a member of the Geechee Sailing Club, he held many positions including Commodore. His most prized, personal sailing achievement was his trans-Atlantic crossings. To know "Captain" Lem is to know that his favorite place was on his sailboat, 'Runaway', cruising the East Coast and the Bahamas.
A graveside service will be held at 10:30 a.m. on Saturday, April 9th, 2022, at Greenwich Cemetery in Savannah, Georgia. Following the service, the family will receive guests at the Parish Hall of St. Thomas Episcopal Church on Isle of Hope.
In lieu of flowers, the family requests donations be made to St. Thomas Episcopal Church or the Humane Society of Greater Savannah.
The family wishes to express their sincerest gratitude to the staff of GHC Hospice.
GUEST BOOK

A candle has been lit!
A dear and valued friend from childhood on the water to the present. Lem was always a pleasure to spend time with under all circumstances. He will be missed by his family and many friends who all held him in the same high regard.
- Thomas M. Eve, Savannah, GA
WITH DEEPEST SYMPATHY, COUSIN LEM WAS LOVED AND WILL BE MISSED BY ALL! MAY HE REST IN PEACE❣️ MUCH LOVE , THE MARTIN FAMILY
- WISA MARTIN (COUSIN), HARDEEVILLE, SC 29927
My friend and I will miss you. Stuart.
- D.Stuart Gough, Savannah, Georgia
Always a Gentleman, RIP Lem
- Bucky & Shera Floyd, Savannah, Ga

A candle has been lit!
There are not enough words to say. A lifetime of love, friendship and most of all fun!ll A huge void!
- Corbell Family, Savannah, GA
Dear Anna and family: You are in my thoughts and prayers. Lem was a very kind neighbor and will be missed . God bless you. Linda Gundros
- Linda Gundros, Savannah, GA
I am so sorry to hear of Lem's passing. I appreciated his thoughtfulness and wisdom, when we seeing him at the dock or Tubby's. He'll be missed.
- Steve Stephens, Jr., Savannah, Ga
Fair winds and following seas, our sweet Lem. How lucky am I to have grown up with you as "extended family"! Your warm spirit was undeniable and I know you were well received in Heaven by your "Hole In The Wall Gang" friends who are already there. Much love and comfort goes out to all who mourn your passing.
- Priscilla Erickson Cowart, Savannah , GA
Mr. Highsmith was always very friend and funny. He always enjoyed throwing a party to get people together. Family,friends, and sailing was his passion. I'll never forget high kind he was. RIP
- Sean Dawkins, Savannah, GA
Our deep condolences and prayers of comfort. Much love, Linda & Dan
- Linda &Dan Drake, Savannah, Ga
Lem was a good man.
- Tony Field , St. Simons Island , Ga
I will miss Lem and his awesome sense of humor, he was one a of kind and my life is better for having known him for the last 40+ years. May you rest in peace Lem and may BGod Bless your family.
- Jack Fitzgerald, Nevils, GA
Sympathies to the family in this time of grief.
- Fred Vernon Black, Greensboro, Ga
Good friend from childhood. Prayers for the family. Bill Eyler
- William A Eyler III, Jacksonville, Florida
So sorry to hear as I had so many fun and great times with him.
- Jimmy Mcintire, Savannah, Ga
Dear Anna and all your wonderful family, You are in my heart and my prayers. I hope you will find comfort from all of us who love you. We will all miss Lem so badly. He was such a gracious man, and so much fun to be around. I am grateful to have been his longtime friend and neighbor and to be an "adopted" part of his family. I know he is in Paradise. Love you all so much!!
- Linda Wall, SAVANNAH, GA
My condolences, to the family! You are all in my Prayers. Without this man I would not be who I am today, Thank you...Lem (12) years
- Danny white, Garden city, Georgia
Although Bubba was a few years older than me, I knew him through mutual friends. I lived less than a block from him on 50th street, Savannah. He was always a joyful guy and fun to be around. My condolences to the family.
- Ricky Brown, Harris Neck Island, Ga
So many memories! So many shared experiences! A true brother!
- Tommy & Linda Howard, Savannah, GA
Prayers for the family.
- Tina Ward, Thomasville , Ga
We got to know Lem in the sailing club. He and his family were very active in the club. He was a wonderful friend and a great personality. He will be missed. Our prayers and love to all of his family.
- Van & Adrienne Jones, Savannah , GA
A good man who touched many lives with his humor and large peronality. Will be missed by all who new him. May your memories, bring you comfort . Prayers for your continued peace and consolation.
- Mary Zack, Savannah, GA
Lem was a dear friend in High School. He will be missed by many. Prayers for the family.
- Lynn Clark Getty, Elizabethton, Tennessee
Services under the direction of:
Fox & Weeks Funeral Directors, Hodgson Chapel
912-352-7200
Graveside Service

10:30 a.m. on Sat, April 09, 2022

Greenwich Cemetery
330 Greenwich Road (map)


Savannah GA 31404

912-651-6843