Celebrating the life of
Hazel Georgianna Dove
September 01, 1941 - March 24, 2022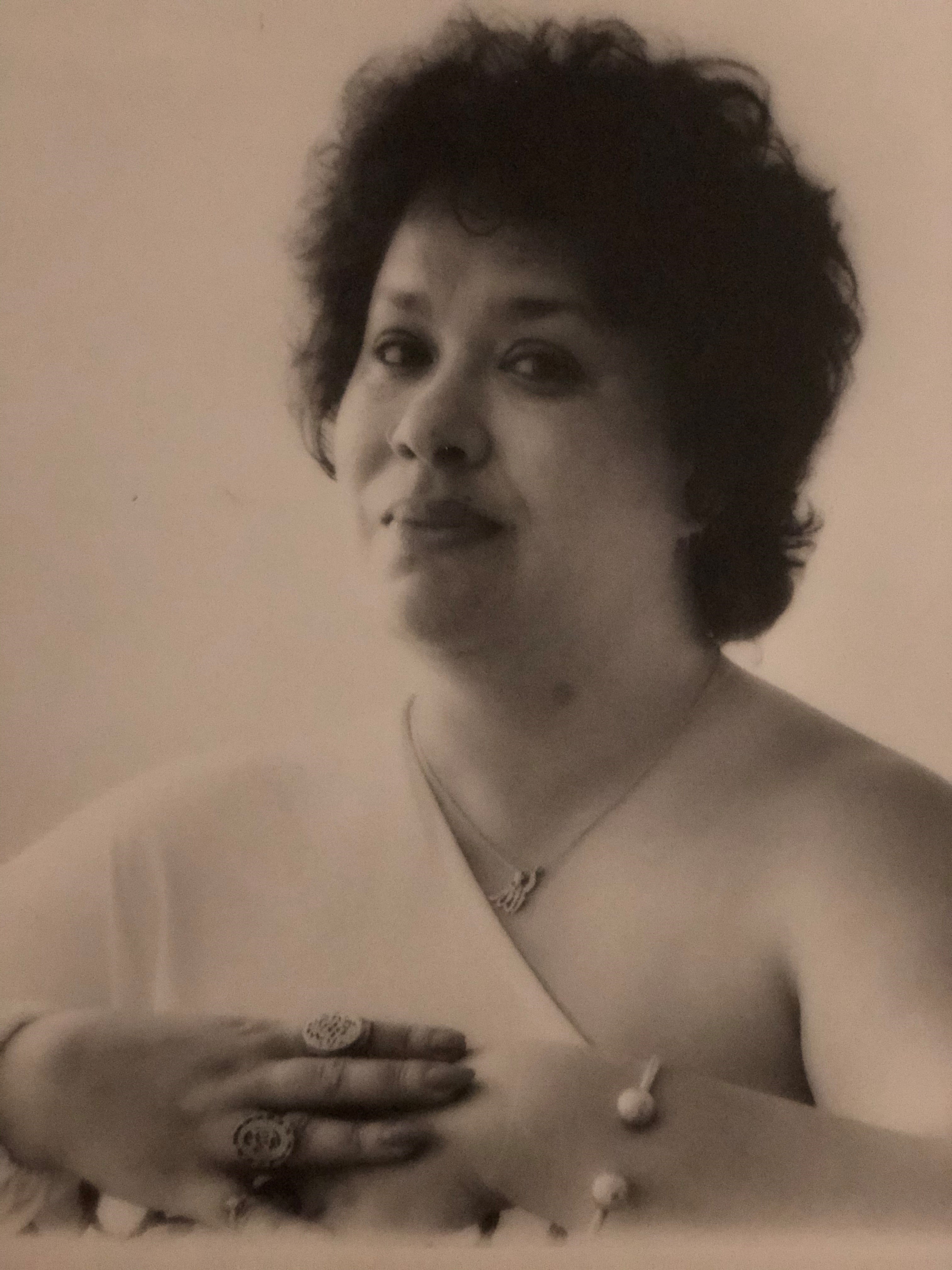 Hazel Georgianna Dove was born in Glen Ridge, New Jersey September 1st 1941, at Moutainside Hospital. She received her education in the Bloomfield School System and graduated in 1959. She soon married Lynn Shorts of Montclair, New Jersey, where they gave birth to their beautiful son, Lance Shorts in 1960. In the early 60's Hazel worked in the Prudential Building in Newark, New Jersey as an administrative assistant. From there she began working at Blue Cross Blue Shield as a secretary. In 1977, Hazel started her illustrious career at the Bell System in Newark, New Jersey for the Public Relations department as an administrative assistant for 19 years, until her retirement in 1996.
To know her was to love her. Hazel was naturally creative. She loved to paint, sew, crochet, and knit. She also love to read and write. Her vocabulary was impeccable. One of the most captivating attributes of Hazel was her intuitiveness with her spirituality and being so free spirited of the world around her. She was loving, kind, and caring.
Her parents Norman Julian Dove, Sr. and Mabel Agnes Dove. Her son, Lance Shorts-Akbar-Id-deen-David Jeffrey Edwards. Her brother, Robert A Dove. And her nephew Norman J. Dove III preceded her in death. Hazel leaves behind her granddaughter, Dominique Nicole Edwards of New Jersey. Great-grandchildren Marcus Blake Lambert and Marih Ella Green. Her siblings, Norman Julian Dove, Jr. of Virginia and Elisabeth Ann Dove of Georgia. Her God-Daughter, Leslie Renee Dove of Virginia. And a host of nieces, nephews and cousins.
Hazel will forever be a butterfly in the sky.
GUEST BOOK

A candle has been lit!
Rest In Peace, Hazel. Your soft smile and gentle words will be with me forever.
- Michael Sisco, Sussex, NJ
May u rest in peace my beautiful aunt hazel
- Jennifer Dove Puni , Reynoldsburg , Ohio
Rest In Peace Aunt Hazel. Love you always.
- Kurt Dove, Schlammersdorf , Germany

A candle has been lit!
Aunt Hazel, thank you for great memories, your creativity, your poise, your love, gentle and kind spirit, you will forever be in my Heart. I will miss you and always love you. I will forever remember you as my Beautiful Butterfly Love, Adrianna
- Adrianna Mook, Columbus , Ohio

A candle has been lit!
May her wondrous light continue to shine on those of us who loved her. A force to be reckoned with, knowing she is with those who went before covering us with love. Hazel -loved and missed!!❤️
- Tanya Van Dunk, Haskell, NJ
Rest in the sweetest peace Aunt Hazel. I'll truly miss our conversations and laughter and all your advice on life. You'll always be in my heart. Love you much.
- Leslie Dove , Dumfries , VA

A candle has been lit!
RIP Hazel I will always remember your warm smile your soft voice.
- Esther Ortiz, Chesterfield, Va
Services under the direction of:
Fox & Weeks Funeral Directors, Hodgson Chapel
912-352-7200