Celebrating the life of
Richard Allen Pease
March 26, 1947 - March 19, 2022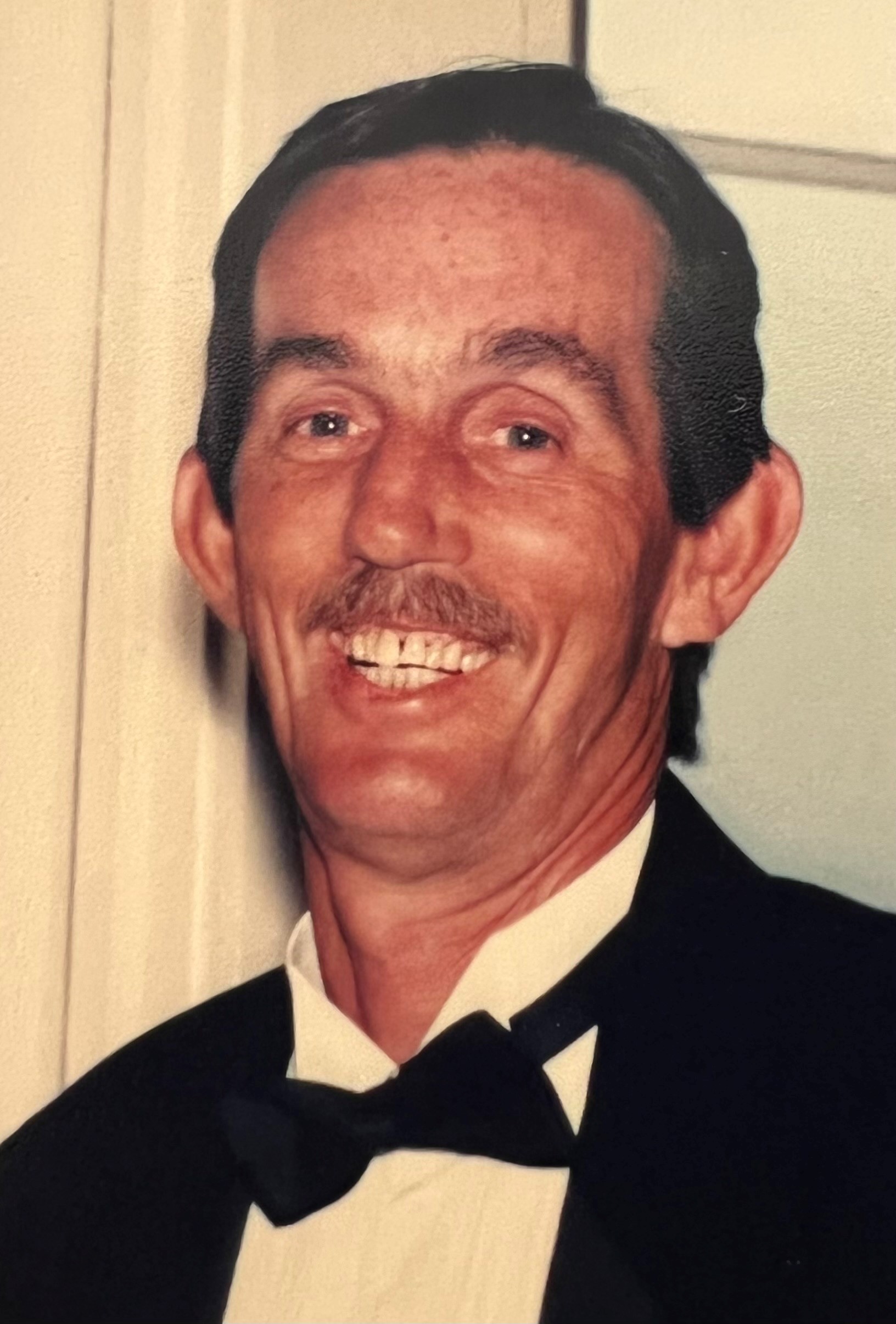 Richard Allen "Rick" Pease died peacefully on March 19, 2022, in Savannah, GA from Legionnaire's pneumonia. He was one week shy of his 75th birthday. His death has left a void in our family that will never be filled by another, but we rejoice in knowing that he is at peace with his Lord and Savior.
Rick grew up in Evansville, Indiana, where he attended Fulton Grade School and Central High School. He graduated from Clovis High School, Clovis, AZ. He was in the band and played tuba, which probably weighed more than he did at the time, according to one of his friends! One of the highlights of his youth was playing in the Rose Bowl Parade with the Clovis High School Marching Band. Following high school, he enlisted in the U.S. Navy and was selected to join the Navy Band. His service was cut short, however, due to circumstances beyond his control.
He returned to Evansville, but when his job there was terminated, he moved to Jacksonville where his brother, Carl, was living at the time. Rick worked as a commercial fisherman for a while, and tended bar at Applejack's in San Marco. He used to regale family and friends with stories from his days behind that bar.
The majority of his career, however, was spent in telecommunications. He worked for Southern Bell (now AT&T) and University Hospital (now UF Health) for several years before joining NCS Cabling Services, from which he retired in 2014.
Rick met the love of his life, Britt Bullard, while both were working at University Hospital – he as a telephone technician, and she, as a nurse. They were together for 11 years before getting married on April 17, 2004. Britt's family readily welcomed him into the family, and her nieces and nephews were delighted that Rick's title of "uncle" was finally official!
Rick was a terrific golfer, a good dancer, knew almost every sports statistic in existence, and loved nothing better than entertaining friends and family in his and Britt's home. For a number of years, his nephews and their friends would gather in the backyard in Jacksonville to barbecue and shoot the breeze with Rick, but he was really sharing his Christian faith and life lessons with them. He encouraged them, advised them, and always believed in them. Even after he and Britt moved to Laurens, SC and Rincon, GA, these young people kept in touch with him and sought his advice.
In truth, Rick poured himself into most everyone he met. As a recovering alcoholic whose life was transformed by AA and its principles – he had 32 years of sobriety – Rick had a sixth sense about people and their struggles. He knew how to engage with people on a deep level, and could always be found at an AA club – particularly the Westside Club in Jacksonville – patiently waiting to minister to those who walked through the door in search of a hot cup of coffee and a listening ear. He never forced his views or advice on anyone; he recognized that no one would change until they were ready to do so.
Rick was equally passionate about golf. In fact, a quick peek into the trunk of his car confirmed that! He could always come up with an excuse to buy the latest driver or putter – or a whole new set of clubs! His nephews, even as adults with families of their own, still looked forward to playing a round with Rick in hopes of beating him. He had a group of golf buddies in Jacksonville and Laurens, and was known to travel long hours just to meet them for a round or two. One of the highlights of his life was the gift Britt gave him for his 60th birthday – a trip to Scotland, the birthplace of golf.
Rick was a member of First Baptist Church, Jacksonville, FL, and Chestnut Ridge Baptist Church, Laurens, SC. He served on the board of Riverside Tradition House, Jacksonville, FL.
Rick was predeceased by his parents, Carl Willis and Anna Jo Pease; his in-laws, Ray and Clelia Bullard; an aunt by marriage, Betty East Boushee; a niece, Roslyn Henderson; and a sister-in-law, Molly Bullard McRae.
He is survived by his wife 17 years, Britt; his brother, Carl Pease; his sister, Jody Stewart; sisters-in-law, Clelia Davis and Roslyn Volpe (Tim); brother-in-law, Jesse McRae (Pat); and great uncle, Frank Boushee. He is also survived by a host of nieces and nephews, and their children, all of whom he loved as if they were his own – and they loved him right back. The nieces and nephews are: Shane Stewart, Carletta Stewart Phillips; Clelia Davis Keen (Jerry), Marshall Davis III (Mary Michael), Raymond Davis (Yuka); Whitaker McRae, Pierce McRae (Susana), Martin McRae; Joshua Volpe (Tara), Kaye Henderson Stegink (Tim), and Leigh Volpe and her fiancé, DC Stroud. His great nieces and nephews are Clelia and Agnes Keen; Jane, Marshall IV, and Brady Davis; Lawson Davis; Simon, Amalia, and Montserrat McRae; Blanton and Bishop Stegink; and Ryker and Keller Volpe.
Rick's ministry was helping people, especially those who struggled with substance abuse. He spent countless hours encouraging them to trust in God, coaching them to make good choices, and believing in them even when they didn't believe in themselves. If you want to honor his legacy, please consider making a donation to the charity he supported: Riverside Tradition House, 2911 Riverside Avenue, Jacksonville, FL 32205.
GUEST BOOK

A candle has been lit!
We love you..
- Stewart, French Lick, Indiana
Will miss your Witt and funniest on face book Good by grade and high school friend.
- Karen Hartman, Evansville , IN
I'm very sorry for your loss. Rick and I were pretty close from around 1965 to early 1970s, and shared a couple of apartments. I recently tried to track Rick down online, but couldn't find a current address. I really regret that.
- Mike Farley, Westerville, OHio
Britt, your Rick always made me laugh, his sense of humor. I attended Fulton grade school and Central high school with him. Heaven has a wonderful person!
- Linda Kissel, Murray, Ky
Services under the direction of:
Fox & Weeks Funeral Directors, Hodgson Chapel
912-352-7200
Funeral Service

2:00 p.m. on Sat, April 02, 2022

First Presbyterian Church of Pooler
1115 US-80 (map)


POOLER GA 31322
Interment

2:00 p.m on Sun, April 03, 2022

Prospect Primitive Baptist Church Cemetery
18169 SE 54th. Drive (map)


White Springs Florida 32052