Celebrating the life of
Thomas (Tommy) Ray Miley
Passed away on March 13, 2022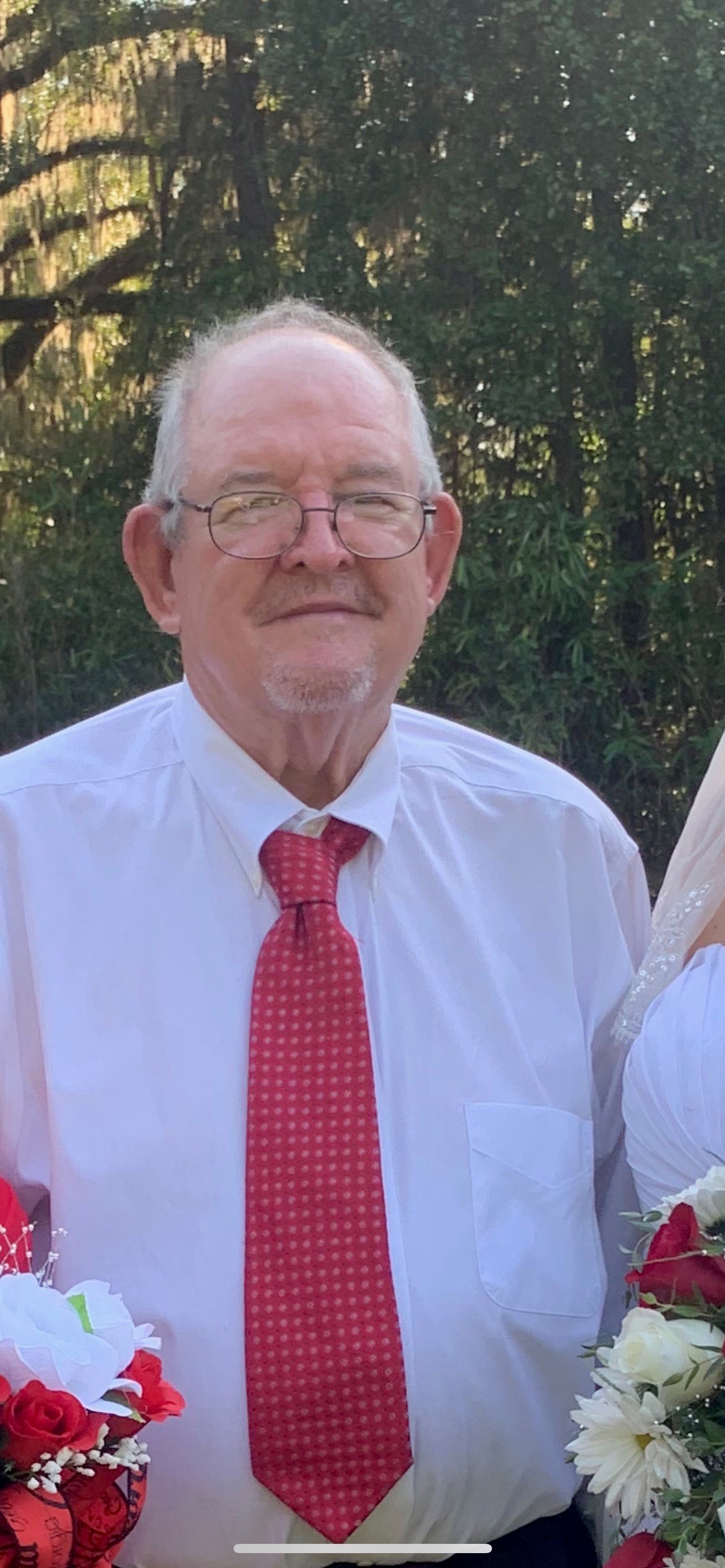 Thomas Ray Miley,74, left this earth and met his loving savior on Sunday, March 13, 2022. During his courageous battle with pancreatic cancer, Tommy's faith never waivered.
Tommy was born in Savannah to the late Ray and Lucille Miley. He retired from International Paper after more than 53 years of service.
Surviving are a son, Bryan Miley; daughter Ashley Miley Maddox (James); brother, Danny Miley (Barbara); two sisters, Linda Miley Usher (Jack) and Brenda Miley Boaen (Eddie); granddaughter, Kinsley Maddox; a niece and five nephews.
A private service will be held.
The family would like to thank the Pastors and members Bible Baptist Church for their prayers and visits; Hospice Savannah for the compassionate and excellent care given to Tommy; and Tommy's International Paper Family for all the love shared with Tommy through visits, phone calls, and prayers during his illness.
In lieu of flowers, the family suggest donations be made in Tommy's memory to Bible Baptist Church, 4700 Skidaway Road, Savannah, GA 31404 or Hospice Savannah, P.O. Box 13190, Savannah, GA 31416.
GUEST BOOK
One of the nicest men I ever knew. Always willing to help you. We will miss him. RIP
- Clay bragg, Savannah , Georgia
Condolences to all family members. Our thoughts and prayers are with you.
- Mark Bennett, Savannah , Ga
Danny, Linda and Brenda. I am soo sorry to hear of Tommy's passing. Please know that you have always been in my thoughts and prayers over the many years and especially during this difficult time. Hold on to and share the wonderful memories you have of Tommy.
- Ty Bowers, Cumming, GA
Tommy will be missed by all that knew him. He was a hard working man , A Gentle Giant always kind and friendly. Always willing to help anyone . Goodby old friend.
- michael stewart, bloomingdale, GA
Prayers and condolences to all of the family. Had the pleasure of knowing Tommy as we both worked many years at International Paper.
- Susan Deal, Richmond Hill , GA
May you all find peace in the days ahead. May the memories you share with each other help heal your loss. Nell, Bryan and Ashley we are here if you need anything.Keeping you in our prayers and thoughts .May his wings hold you close.
- Danny & Lynn Winn, Savannah, georgia
Danny, I am so sorry to hear about your brother's passing; I know it must be an extremely hard and sad time for you. I hope to see you when I return to Savannah next year for the fourth quarter.
- William Scarborough, Washington, District of Columbia
Slim, So sorry to see this about your brother. He was a good man and a hard worker. Saying a prayer for all of you. Steve
- Steve Latimer, Savannah, Ga
So sorry to hear about Tommy. Always enjoyed talking with him. May God comfort all of you. You are in my prayers.
- Brad Wittfeld, Savannah, GA
One of the best guys i ever worked with at Union Camp he would do anything for anybody. You will be missed old friend
- mike stodghill, hardeeville, sc
We are praying for your family during your time of loss. Knowing Tommy as a coworker, neighbor and friend has been our pleasure. We remember Tommy as a hard worker and friend to all. He was quick with a smile and always ready to help a friend. We will miss Tommy.
- Robert and Jane Martin, Savannah, Georgia
Fond memories of Tommy from high school and earlier. Tommy and my brother Dennis would hang out. They both loved cars. Prayers for peace and comfort.
- Irma Lanier Larrimore, Savannah , Ga
May peace be with you and your family as you go through this loss. Our hearts are with you. Steve and Candace Smith
- Candace Smith, Savannah, GA
Danny, so sorry to hear about Tommy's passing. Prayers and condolences to the family,
- Tommy Ward, Savannah, GA
I just read about Mr. Miley's passing. I met Tommy at the Ole Time Country Buffet. It was a crowded day and Tommy asked me if I wanted to sit with him and some of his friends. Well we began to talk and it turns out Tommy knew my Grandfather and Grandmother from them working at Union Camp. We ended up eating and talking at least twice a week at the Ole Time Country Buffet for at least 2 1/2 years before Covid 19 hit. The last time we all got together I noticed that he had lost some weight. He just said he hadn't been feeling well that week and had cut back on eating. Well he didn't cut back that day because he said he was ready to eat some good food. I had a great time sharing fellowship with your father and all of the older guys there. I know he's in a better place and that he was a good Christian. I wish I could have been there to pay my respects to you all. He loved you all deeply and enjoyed the time especially with his granddaughter. I will definitely miss him, but I know I will see him in heaven. Sincerely, William "Bubba" Boyette Jr.
- William Larry Boyette Jr., Savannah, GA
Services under the direction of:
Fox & Weeks Funeral Directors, Hodgson Chapel
912-352-7200