We have been made aware that families being served by Fox & Weeks are being contacted by individuals requesting payment over the phone. Fox & Weeks will not contact a family requesting payment over the phone. Please contact the Savannah Police Department immediately if you are contacted and asked to make payment over the phone. Please contact Fox & Weeks if you have any questions.
Celebrating the life of
James Daniel Bertis
August 31, 1992 - March 07, 2022
James was a loyal and loving son, brother, and friend. He was always up for an adventure or a joke. He could be silly and serious, whimsical and deeply philosophical. James will be forever remembered and dearly missed.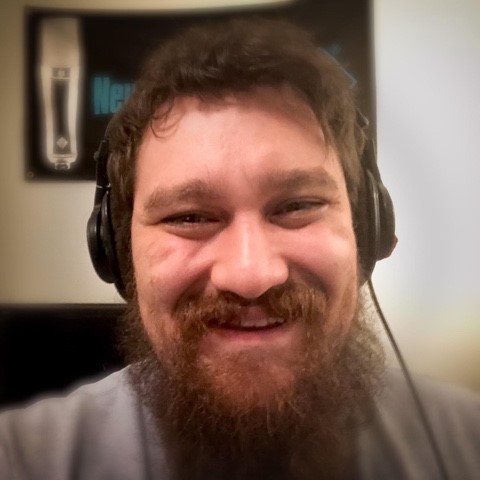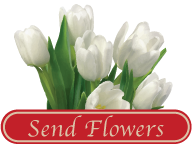 James D. Bertis, 29, died Monday, March 7, 2022 in Hampton County, SC as a result of injuries sustained in an automobile accident.
James was born in New Mexico and raised in New Mexico and then Spokane Valley, Washington.
James was initially homeschooled, then attended South Pines Elementary, St. George's Middle and High School and graduated in 2010. He attended The Evergreen State College in Olympia, Washington for one year, then completed the Audio Engineering coursework at Spokane Falls Community College in Spokane, Washington, where his instructors encouraged him to pursue further education in audio engineering. He completed the coursework in Sound Design for film and television at the Savannah College of Art and Design in Savannah, Georgia.
James stayed on in Savannah, which offered opportunities for launching his career in production sound, working on movie and television locations recording the actors' dialogue as each scene was being shot.
Film credits include "Dear Dictator" with Michael Caine (2017), "Lizzie" with Chloë Sevigny (2018), "Stars Fell on Alabama" (2021), and most recently, "About My Father" with Robert DeNiro, currently in production, as well as numerous short films and documentaries.
Television credits include episodes of "Southern Charm" and HGTV's "Dream Home 2020", as well as interviews and location work for various documentary segments.
Although his grandmother Maralyn gave him piano lessons as a child, it wasn't until James was about 12 years old that he developed a deep interest in music. He learned to play guitar from his father, briefly played in a band with a childhood friend and sang in the Spokane Falls Community College Choir. About the same time, his father introduced him to audio recording, which became his abiding passion. In high school he operated the sound for musicals at St. George's and West Valley HS, and created and operated sound effects for a production at the Spokane Civic Theater Studio Theater. He was recognized by teachers and professional musicians for his "ear" - the ability to bring out the best quality in a recording or live sound performance. He was fearless, not hesitating to argue with his instructors or a colleague about the best way to record something, if he thought he was right!
He was proud to be a member of the International Alliance of Theatrical and Stage Employees (IATSE) local 491. He was mentored and assisted by his many friends and colleagues in Savannah, and in his turn tried to mentor and assist others coming into the field, especially women whose skills and talents he saw being undervalued.
James was a loyal and loving son, brother, and friend. He was always up for an adventure or a joke. He could be silly and serious, whimsical and deeply philosophical. He loved hiking in the mountains of the Pacific Northwest and he loved being in the thick of the action on a film set. He was absolutely dedicated to the highest quality in his professional work, and was always ready to help a friend in need.
James was raised in the Bahá'í Faith where he participated in many children's classes, summer schools, and service projects. As an adult he was always applying the Bahá'í principles of independent investigation of truth, equality of all people and love for all. He loved his friends and family deeply and passionately. He was so committed to the concept of helping mankind that he chose to be a test subject in the quest for the Covid19 vaccine.
He leaves behind an army of friends and a large and loving family including his parents, Victor and Mary Beth Bertis; his sister, Sarah Bertis; grandmother Mary Jane Keys; aunts and uncles Loretta Bertis; Joan (Bertis) and Craig Hunt; Patrick and Karen Bertis; Maria (Bertis) Bertucci; Kevin and Susan Bertis; Tamara (Bertis) Bertucci; Elle (Bertis) McSharry and Bill Aal; Monica (Bertis) Bertucci and Barry Pfundt; and Elisabeth (Bertis) and Scott Manley; David and Marcilyn Keys; Mark and Carrie Keys; and Nancy (Keys) and Ryan Mullens; and cousins Mia and Ali Hunt; Madison (Bertis) and Josh de Groot; Kyle, Zach and Wyatt Bertis; Vivian Pfundt; Connall and Eleanor Manley; Jessica (Keys) and Micah Willhite, Rebecca and Benjamin Keys; Alex and Zoey Keys; and Kasey, Abigael, Gus, and Tucker Mullens.
He was preceded in death by his grandparents James and Maralyn Bertis, and Dan Keys; and his uncle David Bertis.
James' family would appreciate donations in his memory to "Women in Film and Television Atlanta (wifta.org), or the Epilepsy Foundation (epilepsy.com).
Graveside service will be held at 11:00 a.m. on Monday, March 14, 2022 in the Bahá'í section in Bonaventure Cemetery.
GUEST BOOK

A candle has been lit!
Bill and I are sending our love, support and prayers.
- Elle McSharry, Spokane Valley, WA
I am so deeply sorry for your loss of James.
- Mary Bauman, Spokane , WA
I am so sorry to hear of the loss of your son.
- Sharon Talarico , Spokane , Washington

A candle has been lit!
Special prayers are uplifted dear friends. With you in spirit at the graveside tomorrow.
- Doug & Carol Hudson, Post Falls, Idaho
I am so deeply sorry for your loss. My love and prayers are with you. May your memories of James' beautiful life bring you comfort.
- Michele Sullivan , Medical Lake, WA
Vic, Mary Beth and Sarah, may his precious memories comfort and console you during this difficult time!
- Rachael Manuelito, Gallup, NM
We are so sorry for your loss and love, thoughts,and prayers to all the family!!! xxxooo
- Janet and Wayne Turner, Sanibel, Florida
I first met James on a shoot in 2016, he helped out mixing sound during a busy day on Southern Charm Savannah and was a real pro. He will definitely be missed by our Savannah film community. Another credit to add, James just worked on some behind the scenes filming for the recently completed Halloween Ends movie with Jamie Lee Curtis. He could do just about anything.
- Kevin Strahm, Savannah, Georgia
Vic, Mary Beth, and Sarah: I hope you are doing as well as possible. I remember James fondly. He was kind, caring, had a good ear for music and a great sense of humor. It sounds like he maintained this same demeanor throughout his life and continued to be a positive influence for those around him. I am glad he found a fulfilling career and used talents for good. Although we didn't keep in contact, I remember James as a good friend. Take care all.
- Levi Basinger, Spokane , WA
I am so sorry for your loss..I worked with James on a few different shows..Crazy for the Boys which changed names to Drama Drama...James loved his energy drinks..I think they were Monster energy..he was always so upbeat ..
- Kathy, Savannah, Ga
I had the opportunity to know James when he was a grad student at SCAD and then had the opportunity to work with him on several projects in the field, the last one was just a few months back. I loved working with James, he was such a nice guy, he made me laugh and I enjoyed exchanging hiking stories. I am so sorry for your loss. He will be missed by all of the Savannah film crew.
- Amanda Kulkoski, Savannah, Georgia
Vic, Mary Beth, Sarah, my heart breaks for you but rejoices in the man James became and the joy he gave, and in the certain knowledge of his continuing journey in the Kingdom. Prayers and my love forever.
- Liam Randall, Lapwai , Idaho
I'm at a loss to find words that can even come close to the sorrow I feel for you, Mary Beth and your family. I pray you will have comfort and peace amongst the pain while you share memories of James.
- Deanne Mellen, Spokane Valley , Wa
Mary Beth and Vic, I am so deeply sorry for the loss of your James. You and your family will be in my thoughts and prayers.
- Mariann Torretta , Spokane Valley, WA

A candle has been lit!
My deepest condolences to you. I pray that he enters the "garden of happiness" and that you find refuge in each other in this time of grief. Much love to you all.
- Julia Ames, Moscow, Idaho
Mary Beth I am thinking of you and your family. I am so sorry for your lose. I know how proud you are of your son Jame. You are amazing mom and person! Much love ❤️
- Rose Hone , Spokane, Wa
Vic, Mary Beth, Sarah and Bertis/Bertucci family, I love you all and so sorry for your loss. Very fond memories of walking with James down to the store and reading stories in New Mexico. He was a wonder and blessing to the world.
- Frances Moore, Knoxville, TN
My deepest condolences for your loss of a dear member of your family and ours. This is yet another reminder to hold those dear to you so so close, because we don't know which day will be our last. My thoughts are with your family.
- Kara Talley, Richmond Hill, GA
I will add my love to Elle's. We have been talking about fond memories of James, who he was as a young man filled with kindness, confidence and passion.
- william h aal, Spokane Valley, WA
Dear cousins, I am so sorry for you loss. My heart is with you.
- Denise livingston, Olympia, WA
We are so sorry to hear of James passing. What a very special young man. I'm sure your mom and dad, and David, are welcoming him now, and he's at peace. RIP young James.
- Shery Talarico Sullivan , Joliet, Illinois
My mom(Shirley Talrico) and I are so very sorry to hear about James. He sounded like a very nice guy. We're sure he'll be missed by many. Our thoughts and prayers are with the whole family.
- Toni Talarico Van Gampler, Plainfield , Illinois
Thoughts are with the Bertis family —wishing peace and calm to the family
- Bill Main, Spokane, Washington
My sincere condolences for your loss. James and I were friends in high school. We both played in the school band and he personally introduced me to the technical side of the school shows. He introduced me to running audio for the school musicals at SGS and I quickly fell in love with it. James has been a mentor and a role model for me for many years, even if he or I didn't even realize it until now. The world lost a great, kind soul today, and I would like to offer any help I can, as he always did.
- Will Cowles Meyer , Spokane , Washington
Dear Vic, Mary Beth and Sarah - sending love to you as you make your way through this time. You nurtured a fascinating and brilliant James and sent him out into the world to share his amazing and unique gifts. We are grateful to you for that. Virtual enveloping hugs to you.
- Gary & Megan, Spokane, WA
We are so sorry to learn of the loss of your son.
- Janet Henderson, Spokane, Washington

A candle has been lit!
My heart aches for your loss. I am mindful of the goodness James brought into the world.
- Greg Herda, Seattle, WA
My heart aches for all of you. I will remember dear James in my daily prayers as he progresses toward the eternal light.
- Lonnie Locke, Olympia, WA
I am so sorry for your loss! Your family have always been an inspiration for me in music and loving kindness. God bless you and comfort you.
- Kathy (KathyMae Dickinson) Oord, Othello, WA

A candle has been lit!
James was a wonderful, sweet person and will be dearly missed. My condolences go out to his family.
- Rachael Rotkin, Savannah, GA
Our thoughts are with you. Our boys went to St George's at the same time. James probably didn't know at the time what a positive influence he had on so many. Deepest condolences.
- Betsy Cowles and Jim Meyer, Spokane, WA
James was one of my closest friends, and the world is poorer for his passing. I saw him in his final hours and in my years of knowing him he never looked so happy, so fulfilled, and so excited to be here. He was surrounded by friends, and games, and laughter. May we all be so lucky.
- Ben Felker, Atlanta, Ga
James and his family left me with the most positive memories and I am stunned to learn of his death. James kept me on my toes and made life at SGS much more fun. My heart goes out to the Bertis family, Russell
- Russell werkman, Spokane, WA
I can't believe it…and I'm so sorry. I knew James since we were in freshman year, we worked on countless film sets together. We argued, we bickered, and we laughed. James was a wonderful and honest soul. He was also the best audio professional that I knew, and he always came in high regard from his co-workers. I was lucky to have worked with him, and to have learned from him. I'm thankful to have met you James, and I hope you find peace.
- Andy, Savannah, Ga
To all the Bertis family, I am so sorry for the loss of James. Though I didn't know him, he sounds like a wonderful person who I would have enjoyed knowing. His mentoring of those in his field, being a test subject for the vaccine, playing music, and just loving life show what a great person he was. I will keep you all in my thoughts and prayers.
- Rosemary Levernier Yocum, Keno, OR
Vic, Mary Beth, and Sarah- It has been a long time since I've spoken to you and your family, but I just found out about James's death. I am so sorry for your loss of your incredible son. I have many amazing memories of attending Sheltering Branch Baha'i School and sharing in your joy of music together. I wish I could give you all a big hug! James was one of my first childhood friends and I will miss him dearly.
- Alyssa Hamilton (Alyssa Smith), Bellingham, WA
Services under the direction of:
Fox & Weeks Funeral Directors, Hodgson Chapel
912-352-7200
Graveside Service

11:00 a.m. on Mon, March 14, 2022

Bonaventure Cemetery
330 Bonaventure Road (map)


Savannah GA 31404

912-651-6843