We have been made aware that families being served by Fox & Weeks are being contacted by individuals requesting payment over the phone. Fox & Weeks will not contact a family requesting payment over the phone. Please contact the Savannah Police Department immediately if you are contacted and asked to make payment over the phone. Please contact Fox & Weeks if you have any questions.
Celebrating the life of
Karen Elaine Owens
May 01, 1944 - March 06, 2022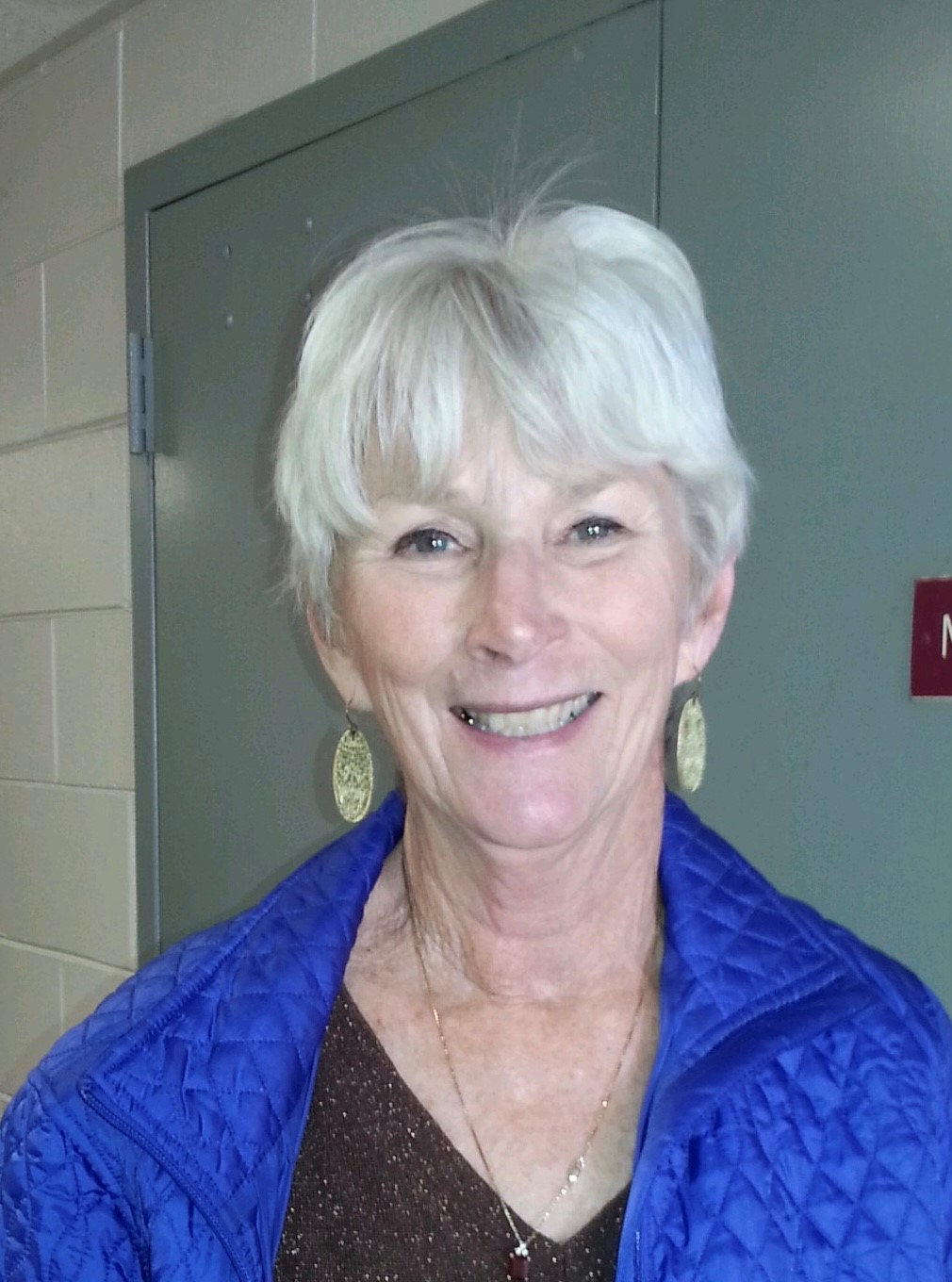 Karen Elaine Owens, 77, died peacefully on Sunday, March 6, 2022, after a courageous year-long battle with pancreatic cancer.
Karen was born May 1, 1944, in Corwith, Iowa and soon moved to El Reno, Oklahoma. She was the oldest of 5 children to John Russell and Thelma Elaine Meinders. From an early age, Karen had deep compassion for all animals and convinced her father to let her have a horse so she could be an El Reno Wrangler and barrel racer. Karen graduated from El Reno High School in 1962. She attended Oklahoma State, where she met her husband E. Guy Owens, Jr., both graduating and marrying in 1966. Karen went on to earn her Stenographer Certificate from Blackwood Business College in 1967 and briefly assisted Guy in his business before she became a teacher. They moved to The Landings in Savannah, GA in 1983.
Karen taught in Greenville, SC; Richland, IL; and Plano, Texas. She started in 1983 at Heard Elementary in Savannah, GA then followed her favorite principal, along with other faculty, to White Bluff Elementary. Through her work, Karen touched the lives of countless students and mentored many student teachers. Karen's passion and dedication to education were deeply appreciated by her coworkers. Karen earned her Master of Education from Leslie College in 2005. Karen and Guy hosted exchange students with whom she never lost touch from Denmark, Finland, Netherlands.
Beyond being an educator, Karen was deeply committed to her community. She joined the Southside Fire Department in 1993, first as a First Responder and ultimately becoming Assistant Fire Chief. In 2009 she joined the Board of Directors and despite being granted a leave of absence, continued to be active throughout her illness. At The Landings, she volunteered with the Special Pops program and was the Head of Ball Retrieval for the Landings Tennis Challenger tournaments. She was very involved with her community through Skidaway Island Methodist Church, joining the bell choir and frequently ushering. Karen loved to walk with friends every day as well as playing tennis, pickleball, Mahjong, and bridge. Karen loved to travel, especially for hiking in places such as the Grand Tetons, Glacier Bay, Switzerland, Acadia National Park, Vermont, Mt. Rainier, and Iceland.
Karen was predeceased by her husband, parents, and her sisters, Bette Kay Clayton and Jean Carol Jordan. She is survived by her brothers John Russell Meinders, Jr. of Lake Lotawana, MO, and Robert Dean Meinders of Benedicta, ME, and many nieces, nephews, and their children. Additionally, Karen leaves behind her only child, E. Guy Owens, III, his wife Shara Tarule of Underhill, VT, and her beloved grandchildren Lincoln Guy Tarule Owens and Corinne Tarule Owens who will all deeply miss her.
Karen was known among her friends and family for making the best pralines and always being the first to wish a happy birthday, offer condolences or recognition.
A memorial service will be held at 2:00 pm on Thursday, March 10, 2022, at Skidaway Methodist Church. In lieu of flowers, the family suggests you consider a donation in Karen's memory to the Humane Society of Greater Savannah, 7215 Sallie Mood Dr., Savannah, GA, 31406.
GUEST BOOK
Karen was a very special lady, teacher, firefighter, first responder and friend. We are thankful for the time shared with her over the years at White Bluff Elementary, Southside Fire/EMS, and cat-sitting her babies. Our prayers and thoughts are with her family.
- The Futrell Family, Savannah, GA

A candle has been lit!
I met Ms. Karen through the Board of Directors at Chatham Emergency Services. She always had a book in her hand and we always had little chats about her two cats, Pickleball and card games. I will miss her. My prayers are with her family.
- Tamyka Bramble, Springfield, GA
On behalf of all the Skidaway Island First Responders, we extend our heartfelt condolences to your family. Karen was such a huge part of both the fire department and our group. May she Rest In Peace.
- Kelly Gordon on behalf of the Skidaway Island First Responders , Savannah , Georgia
I am so sad to lose my friend Karen. I always enjoyed having her as my partner in pickleball and talking with her before and after we played. I am glad that she touched my life and I will remember her always. My sincere condolences to her son and family. May your memories always keep her close to you.
- Ann Bowles, Savannah, Ga
Mrs. Owens was a special lady and a special teacher. Now finishing my undergrad in Rhode Island I can still recall her cooking classes when I was in the first grade at White Bluff and her inspiring stories of how she climbed a Vermont mountain to touch the clouds. Sincere condolences from the Smith family.
- Randolph Davis Smith, Providence, Rhode Island
Mrs. Owens was my 2nd grade teacher and was one of my favorites growning up. I remember her teaching us how to bake cookies from scratch and they were delicious. I also remember her introducing us to one of their exchange students from Denmark, who was a lady and told us about the country and about Lego Land out their. She was the first European person I ever meet thinking back. Love you Mrs. Owens and rest well.
- Lewis Hall, Jr., Savannah, GA
My deepest condolences to the family. I worked with Karen at White Bluff Elementary School as her Paraprofessional for a period of time. She definitely was a very dedicated teacher. May you gain comfort in knowing her battle is over, and I'm sure she would love when you can celebrate her life. God Bless You
- Charlotte Ward, Formerly from: Savannah , Georgia
Mrs. Owens will always have a special place in my sister and I's hearts. Such a sweet lady. I remember her letting us make chocolate chip waffles in class almost a decade and a half ago.❤️
- Coen Smith, savannah , georgia
We were blessed to know Karen. Our thoughts & prayers are with her family. She will be greatly missed. God Bless
- Leland & Angie Prewitt, Savannah, Ga
Mrs. Owens was an amazing teacher to my children, one of the best!!
- Tracie, Pooler, GA
Services under the direction of:
Fox & Weeks Funeral Directors, Hodgson Chapel
912-352-7200
Memorial Service

2:00 p.m. on Thu, March 10, 2022

Skidaway Island Methodist Church
54 Diamond Causeway (map)


Savannah GA 31411

912-598-8460