Celebrating the life of
Dr. Grover Bell
Passed away on March 03, 2022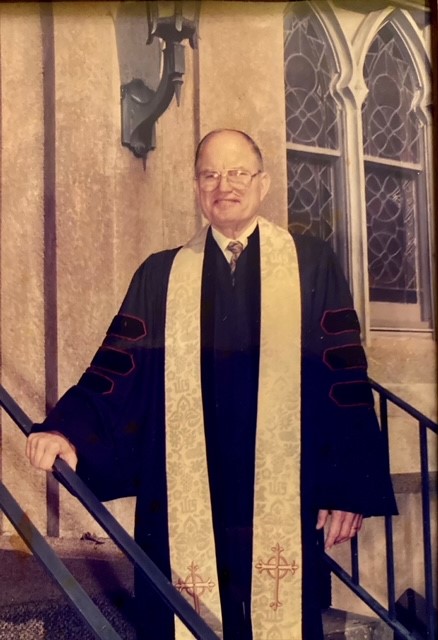 Dr. Grover Bell, 90, of Savannah, passed away on Thursday, March 3, 2022. Grover was born in Sardis, Ga. on March 9, 1928. While at Georgia Teacher's College, he met his beloved "Deanie." Together they raised five children and served almost 30 churches of the South Georgia United Methodist Conference. A graduate of Emory School of Divinity, beginning in 1953 until his retirement in June 2020, "Brother Grover" served and shepherded as a much-loved minister. His other passions were gardening and cooking. He particularly loved his day lilies and roses. Grover was a great Southern-style cook, known for his fried chicken, biscuits, pound cake, and carrot cake.
He is survived by his "Sweetheart" Lourdine Bell, children Burt Bell, Carol Melton, Crystal Davidian (John), and Doug Bell, 8 grandchildren, and 6 great grandchildren. He is predeceased by his son, Dean Bell.
Visitation will be on Tuesday, March 8 at Wesley Monumental United Methodist Church at 2:00, followed by a service and celebration of life at 3:00.
In lieu of flowers, donations may be made to the Wesley Gardens Fund at Wesley Monumental United Methodist Church.
GUEST BOOK
Deanie and Family, I'm so sorry to hear of Grover's passing. It was so good to have you with us at Grace for Christmas Eve service. I am such an admirer of Grover and the wonderful long ministry he had for the Kingdom! Well done, good and faithful servant! You have now entered into your rest! Welcome home!
- Cathy Green, Savannah, GA

A candle has been lit!
Sunday sermons influenced by National Geographic articles helped me process current events. Those yellow framed magazines dotted side tables and their words ended up on handwritten pages piled on his desk in front of the window. It's in these times of a war-torn world and a nation ever at odds that I remember them. The sermons that helped me to form my own opinions about the world while my stomach growled, hungry for inevitable fluffy white rolls at the lunch he made soon after church ended. While my afternoons were spent watching TV and doing homework, he was out at the bedside of his congregation. Then he went to the grocery store. Phone calls came in and he was gone again to comfort another family. I've always felt close to death, at ease with it. I think that's because of him. I was taught that this place isn't the end. This place where it's often hard to keep going. Where storms rage. There's something after, even if we can't see it. I'll miss afternoon coffee and comforting macaroni and cheese after a long day. I'll miss his uncanny out-of-tune singing drifting from the kitchen. I'll remember our days in the garden when I was a kid and gallon pickle jars full of fresh tea. This world is upside down, and he's not here anymore to help us process it or tell us a helpful anecdote about how hummingbirds see more colors than we can. But I have pieces of him he left behind, memories like seeds. I'll bake fluffy white rolls, tell people about the interesting things I've learned from yellow framed magazines, and watch the garden grow. I'll keep going in this place that isn't the end. Where things get hard and clouds cover the sky. But birds fly even in rain and flowers grow. I'll see you again and I'll miss you while I'm here. Love you, Top - Darcy
- Darcy Melton, Savannah, Georgia

A candle has been lit!
My condolences and prayers go out to the family. I know he will be greeted with open arms by Dean in Heaven. He will truly be missed.
- Shirley Boone, Beaumont, Texas
Sorry to hear about Mr. Bell. He was always kind and had a smile in his face. Thoughts and prayers for the entire family.
- Sandra Melton Scott, Louisville, Ky
Thoughts and prayer for your family.
- Aleen Melton , Savannah, Ga
So sorry to learn that Bro Grover has outrun us to the Father's House. We enjoyed and relationship with him especially in the Eagles Of South Georgia Conf. He did whatever was asked of him in a grand fashion and always on time.
- Rev. W. Varl and Geneva Howard, Valdosta, Georgia
Grover, Dr. Bell, was my pastor at Robert McIntire for many years. I knew most of the family and they were personal friends in so many ways. I had nothing but the highest respect and fondness for Grover. To me, he always held himself eloquently and with an infectious, robust, quick to be there laugh. I loved him. Deanie, I can only imagine how you will miss him, even though we all know how happy he is now. Al is grieving his departure, too. We love you guys!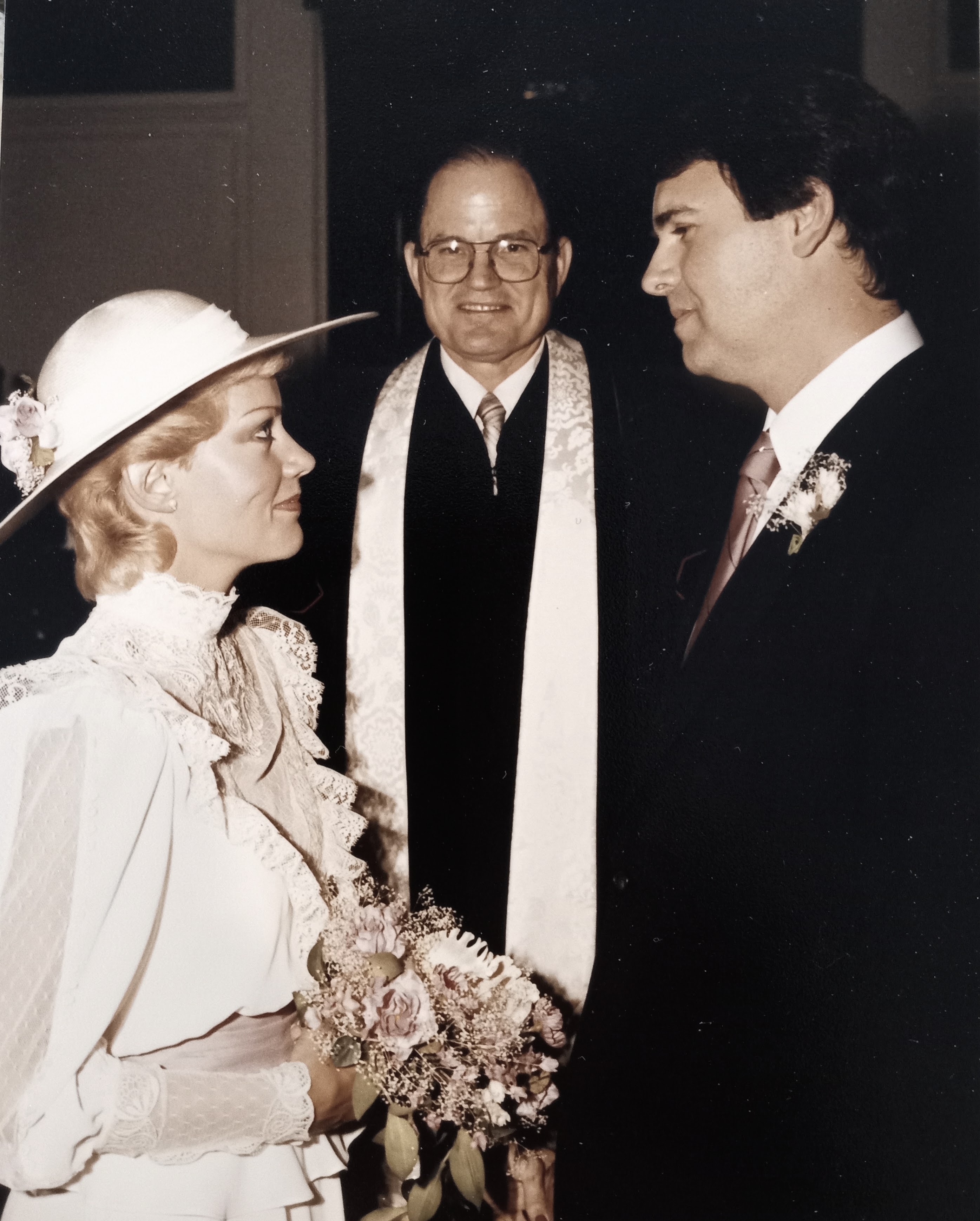 - Sharon Morris Clark and Al Clark, Bella Vista, AR
Services under the direction of:
Fox & Weeks Funeral Directors, Hodgson Chapel
912-352-7200
Visitation

2-3 pm on Tue, March 08, 2022

Wesley Monumental United Methodist Church
429 Abercorn Street (map)


SAVANNAH GA 31401

912-232-0191
Funeral Service

3:00 p.m. on Tue, March 08, 2022

Wesley Monumental United Methodist Church
429 Abercorn Street (map)


SAVANNAH GA 31401

912-232-0191