Celebrating the life of
Charles Harry Yarber, III
October 22, 1942 - March 03, 2022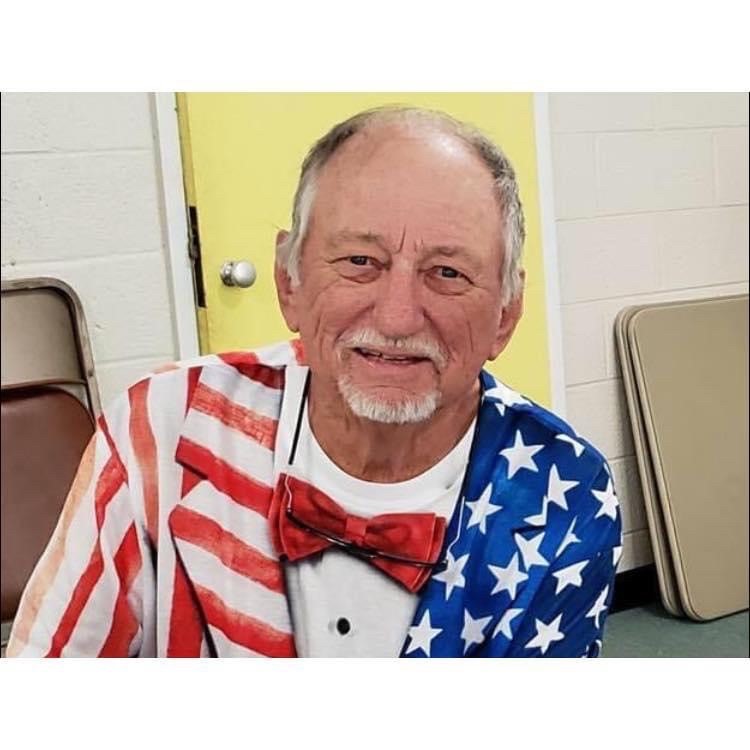 Charles Harry Yarber, III, passed away Thursday, March 3, 2022, at Memorial Health.
He was born October 22, 1942 in Louisville, Kentucky to the late Charles Harry Yarber, Jr., and Pauline Allgeier Yarber. Charles was a 1965 graduate of Bellarmine College. He became a C.P.A. after passing all the required exams the first time. He was the founder and owner of Advanced Door Systems, Inc., growing the business to 5 locations in 3 states before retiring. During his many years as a Tybee Island resident, he was an active member of St. Michael's Catholic Church, and served as the Sargant at Arms of the Tybee Island Optimist Club. He and his wife Sally were active in the Tuesday night Supper Club, and also enjoyed playing cards every Monday afternoon with their card group.
In addition to his parents, he was preceded in death by his brother, Patrick Yarber.
Charles is survived by his wife of over 51 years, Sally VanAlstine Yarber of Tybee Island; daughter and son-in-law, Kelsey and Klas Andersson of Savannah, son and daughter-in-law, Chad and Aimee Yarber of Savannah. Their four grandchildren, who loved him dearly and called him "Grumpy", Madeleine and Fredrik Andersson, and Kendall and Charlotte Yarber. Also surviving are his sister, Paula Meredith of Indiana, his brother, Jim Yarber of Kentucky, and many nieces, nephews.
A Memorial Mass will be held at a later date at St. Michael's Catholic Church at Tybee.
Remembrances may be made to the Optimist International Foundation, 4494 Lindell Blvd., St. Louis, MO 63108.
GUEST BOOK
Charlie you will be sadly missed by me and my son. May you Rest In Peace.
- Sue Yarber Wuest, Harrison , Oh
Sally and family, my condolences and prayers for your loss.
- Tripp Whitesides , Lexington , South Carolina
We are so sad to know of the passing of this unique gentleman. We were fortunate to have spent this past Thanksgiving with him, Sally and the rest of our southern family. . Our thoughts and prayers are with Sally, Chad & Aimee, Kelsey & Klas & the 4 grandchildren Sending much love and deepest sympathies
- Lois and Carl Bukowiec , Middletown , Ct 06457
My sorrow and prayers to the family. I will trully miss Charlie. He was always a great & fun person to be with. I have many good memories of him & Sally. I always saw him as "cool", confident, & up-lifting. A Iife well lived, a loving heart, a lasting legacy... Thinking of the Yarber family & wishing you peace.
- Paula Meredith, New Albany, IN
Uncle Charlie was a wonderful person to be around. Just like all of the Yarbers, he was kind, smart and full of energy. I always enjoyed talking to Uncle Charlie as he always had something positive and up lifting to add to the conversation no matter the topic. We lost a heck of a person, but heaven definately gained another. Thank you for being you Uncle Charlie!
- Meredith, Jeffersonville, Indiana
Charles was a great man. Our prayers are with you all. I did want to share that on the day Charles passed, I had a student wearing a Savannah Bananas jersey. Later that day I learned the news and had to smile a little.
- Todd and Ginger Nelson, Columbia , SC
Dear Mrs Yarber, I am so sorry. I know Mr. Yarber was the love of your life. You two were such loving couple. I will be praying for you, Chad, and Kelsey.
- Esther D. Maldonado, Columbia, SC
Uncle Charlie was the heart of the Yarber family. I cannot think of one memory of Uncle Charlie where he wasn't laughing. Keep the family in our prayers.
- Stacey & Family, Louisville, KY
Sally and kids; I am so sorry about Charlie. I will miss him. He was so funny and kind. I'm going to miss seeing him at Tybee.
- Vicki Yarber, Louisville, KY
Sally, Kelsey, Chad and all the rest of your family…I am so sorry to hear of your loss. I send my sympathy and love to you. I'm praying for you all.
- Jan Kollar, Lexington, SC
I just heard about Charles and wanted to let you know how sorry I am for your loss. I think of you often & miss you! Please give my love to Kelsey & Chad.
- Janet Clonts, Lexington, SOUTH CAROLINA
Uncle Charlie was one of the best. I never saw him be negative about anything. He was always a joy to talk to. I have so many fond memories of him, Aunt Sally and my cousins Kelsey and Chad. Uncle Charlie you will be greatly missed. Prayers for my Georgia family.
- James Yarber Jr, Mount Washington , Kentucky
Oh my…I just received notice of Charlie's passing. I am so sad. He was a wonderful man. We shared many memories when we lived in Lexington going to kids soccer games, tailgating at his workplace next to the USC stadium, attending many school and local functions plus my husband worked for him for a while. Our daughters were maid and matron of honor for one another. My sincerest sympathy to Sally, Kelsey and Chad and their families. He was a wonderful caring and hung man. Rest in Peace Charlie!
- Joan Collar, Kiawah Island, SC
Oh my…My last sentence was supposed to be wonderful caring and loving man.
- Joan Collar, Kiawah, SC
Dear Sally: We were so very sad to hear about Charlie and we send you and the family our fond thoughts and condolences. We have many happy memories of Charlie playing golf and, in later years, our dinners at the Club. We will always remember Charlie as a very gentle, kind and intelligent person with a wonderful sense of humor and a twinkle in his eye. He was also a great family man, a devoted husband, father and grandfather. We know he will be sadly missed by many people. It was a privilege to have Charlie and you in our lives, and we think of you often.
- Paul and MarieWilson, Savannah, GA
Services under the direction of:
Fox & Weeks Funeral Directors, Hodgson Chapel
912-352-7200
Services will be annouced at a later date