We have been made aware that families being served by Fox & Weeks are being contacted by individuals requesting payment over the phone. Fox & Weeks will not contact a family requesting payment over the phone. Please contact the Savannah Police Department immediately if you are contacted and asked to make payment over the phone. Please contact Fox & Weeks if you have any questions.
Lena Frances Sims DeWitt After a long battle with Alzheimer's, Frances died at home surround by the love of her family. She was the daughter of the late gene and Polly Sims. Born August 4, 1940 in Atlanta, she moved to Rome, Albany, and then Savannah. In 1966 Frances married the love of her life, Buddy, whom she adored, and they shared over 55 wonderful years together. He had two small children that she took to be her own, then together they had three more to make a family of seven. She knew her purpose: Love God and Love others. The priorities of her life followed God's plan: Love the Lord, love your Family, Serve your Church and Community, which she did throughout her lifetime. Frances had special gifts of leadership and hospitality, and she was a mentor and friend to hundreds. Her love, devotion and faithfulness to serve her Lord and Savior faithfully reached many through Southside Baptist Church, the Savannah Baptist Association, as Associational director of the Women's Missionary Union, the Georgia Baptist Convention, as Trustee of the Baptist Village, as Chairman of the Savannah Chapter of the American Red Cross and 50 years of Volunteer Service, United Way of the Coastal Empire, as President of the Memorial Day School PTO, and through Sally Foster Fundraising, ….. Throughout the state she exemplified service in its truest sense. Frances loved her 5 children and 11 grandchildren. She was a dedicated Daughter and Sister to Polly, Lynda and Dusty. She loved Savannah, the beach, the Georgia Bulldogs, Painting, Catering, Traveling, Music and Singing in the choir, Dancing, yard sales, and was known for her perfect hair and makeup! She was fun to be around and always on the go with endless energy! She was a wonderful friend. She will be remembered by all who knew her.
In addition to Buddy, she is survived by 4 children and their spouses, David and Elizabeth Dewitt, Lacy and Ovidio Cabrera, Mark Dewitt and Jennifer Trapani, and Lori and Robert Hecker. She is also survived by her sister Dusty Duke. Her 11 surviving grandchildren include: Clay, Micah and Elias Cabrera, Jasmine and Reid DeWitt, Owen and Addison DeWitt, Zachary Hecker and Lauren H. Rhodes, and Brandon and Troy DeWitt. Our hearts are saddened by our loss, but her passing was a day of joy for her, as Paul said so long ago, "For me to live is Christ, to die is gain."
The family will receive friends from 6-8 p.m. on Friday, March 4 and a celebration of her life will take place on Saturday, March 5 at 11:00 a.m., Both at Southside Baptist Church, 5502 Skidaway Road, Savannah 31406.
Please sign our online guest book at www.foxandweeks.com
Link to Frances DeWitt- A Life in Pictures https://www.youtube.com/watch?v=jY7cc2vLH4
GUEST BOOK
Lori... I know this is a difficult time for your father but I am sure he feels great comfort knowing you are here for him, just as you were for your precious brother Landy. And you have been for the last 64 years. I will keep you and your family in my prayers.
- Kim, Savannah , Georgia
My deepest sympathies and prayers for the family. Ms. Frances was an inspiration, mentor, teacher, and friend to all she met. She was one of the most loving souls I've ever known.
- Crystal Farmer , Savannah , Georgia
My deepest sympathy to the family. I enjoyed working with Francis on the Memorial Day School PTO, and we served together on the Savannah Chapter of the American Red Cross. My thoughts and prayers are with you.
- Missy Jarrott , Savannah , Georgia
Frances was a beautiful person inside and out. I'm glad her suffering is over and she is whole and well, and home with Jesus. Her family is in our thoughts and prayers. Love in Christ, Jimmy and Karen Traver
- Jimmy and Karen Traver, Aurora , Colorado
Lori,We know that Landy was there to meet her. Walter and I extend our sympathy to you and your family. God Bless! Terri
- Theresa Burke, Savannah, Georgia
Mrs. Dewitt was such a delightful person! I always enjoyed seeing her in the choir at Southside as she always sang with a beautiful smile on her face! May your beautiful memories of her always remain in your hearts.
- Jane (Spivey) Anderson, Savannah, Georgia
May the Lord give you & your family peace. I remember Francis, she was a GREAT woman. The Lord is with her.
- Teresa L. Green, Savannah, GA
Nuestras más sentidas condolencias a toda la familia de Doña Frances. Gracias a Dios por su vida y todo lo que entregó a sus seres queridos. Nuestros Señor la tenga en sus brazos por la eternidad en plena paz.
- Eliana y Flia ., Florida , Argentina
Familia Cabrera DeWitt, el consuelo y la paz del Señor sea con cada uno de ustedes. Nuestra oración y mas sentidas condolencias.
- Victor, Maria Elena, Emiliana & Eleanor Grafe, Rio Rancho, New Mexico
Mis sentidas condolencias tía Lacy, tío Ovi, Clay, Micah y Elías. Mis oraciones y fuerzas estan con ustedes siempre!
- Lucas Bendlin, Asunción, Paraguay
Le dijo Jesús: Yo soy la resurrección y la vida; el que cree en mí, aunque esté muerto, vivirá. Y todo aquel que vive y cree en mí, no morirá eternamente...Juan 11:35-26 Amada Familia DeWitt, que el Señor les conceda como familia paz y consuelo en este tiempo de duelo por la partida de nuestra Hermana Frances.
- Carlos, Matilde, Carlos A. y Lucas Bendlin , Asunción , Paraguay
My wife Dixie, and I truly loved Frances. She was in Dixie's Sunday School class, and Buddy was in my class. When I first started going to Southside Ms. Frances welcomed me with that beautiful smile, and her heart felt enthusiasm. Buddy, Frances, David, Elizabeth, and Lacy, have become like family to me. We have all been involved in various things going on through things we have been involved with, through our association at Southside. I will miss her very much. Her smile could light up a room. I have been so blessed to know her.
- Herbert Hilderbrand, Savannah, GA
What a beautiful lady! Our sincere condolences to all the family. May she Rest In Peace.
- Amanda and Tommy Cannon, Savannah, Ga
Consuelo, paz y fortaleza de nuestro fiel Dios en este tiempo para la familia DeWitt. Que nuestras oraciones aligeren esta ausencia. Gracias a El por la vida de la querida Frances, un fuerte abrazo en la distancia tíos y primos de Norma, Martha y Esteban.
- Familia Cabrera Bobadilla , Lambaré , Paraguay
Mis más sentidas condolencias a mi querida cuñada Lacy y a toda su familia!! Que la paz que sobrepasa todo entendimiento les acompañe en este momento tan difícil. Jesús dijo: "Yo soy la resurrección y la vida, em que cree en mi, aunque esté muerto vivirá" Juan 11:25. Sabemos que la Sra Frances ha conocido el camino porque ha tenido a Jesús en su corazón y hoy goza la mansión celestial con su Padre Dios. Querida Lacy desde acá compartimos tu dolor y les acompañamos en oración! Ruth Villar
- Ruth Villar, Asunción, Paraguay
My deepest sympathy & prayers for the family. Frances always had a beautiful smile, she was a special lady. She is with her Lord.
- Norma J Rice, Savannah, GA
Nuestras más sentidas condolencias Amada Family.. Acompañamos en los Sentimientos.. DIOS les Abrase con todo su Poder y Amor. Firma Rafaela, Amanda, Edmundito y Alvaro.
- Edmundo Moises Cabrera Cazo, Carapeguá , Paraguay
Familia DeWitt... con profunda tristeza les envío mis condolencias por la partida de Frances DeWitt, pero con el gozo de que ella ya esta en la presencia de nuestro Señor en el paraíso preparado para los que aman al Señor y los justos. Paz y consuelo. Nilda Cabrera y Familia
- Mamacha Cabrera, Mariano Roque Alonso , Paraguay
Acercamos con mucho pesar nuestras condolencias por la partida de la amada France, confiadas en que ahora se encuentra en los brazos amorosos de nuestro padre celestial. Que el Señor la regocije con paz y amor dándole la felicidad eterna, y a toda la familia fe, esperanza y fortaleza para aceptar su partida. Nos sumamos en oración por la preciosa vida de France y el consuelo de la familia. Les amamos de corazón!
- María Cecilia Jara e hijas, Asuncion , Paraguay
My deepest symphaties to the Dewitt and Cabrera family. A mother inspires and teaches the great lessons of life. I hope God keeps her memories alive in the hearts of her loved ones. She's fought the great battle and won. She's not in pain anymore. She's in the presence of our loving father in heaven. With love, Eilyn
- Eilyn Abigail Gonzalez Jara, Mariano Roque Alonso , Asunción
She was my beloved dear friend, my heart already misses her but we shall reunite again in Heaven.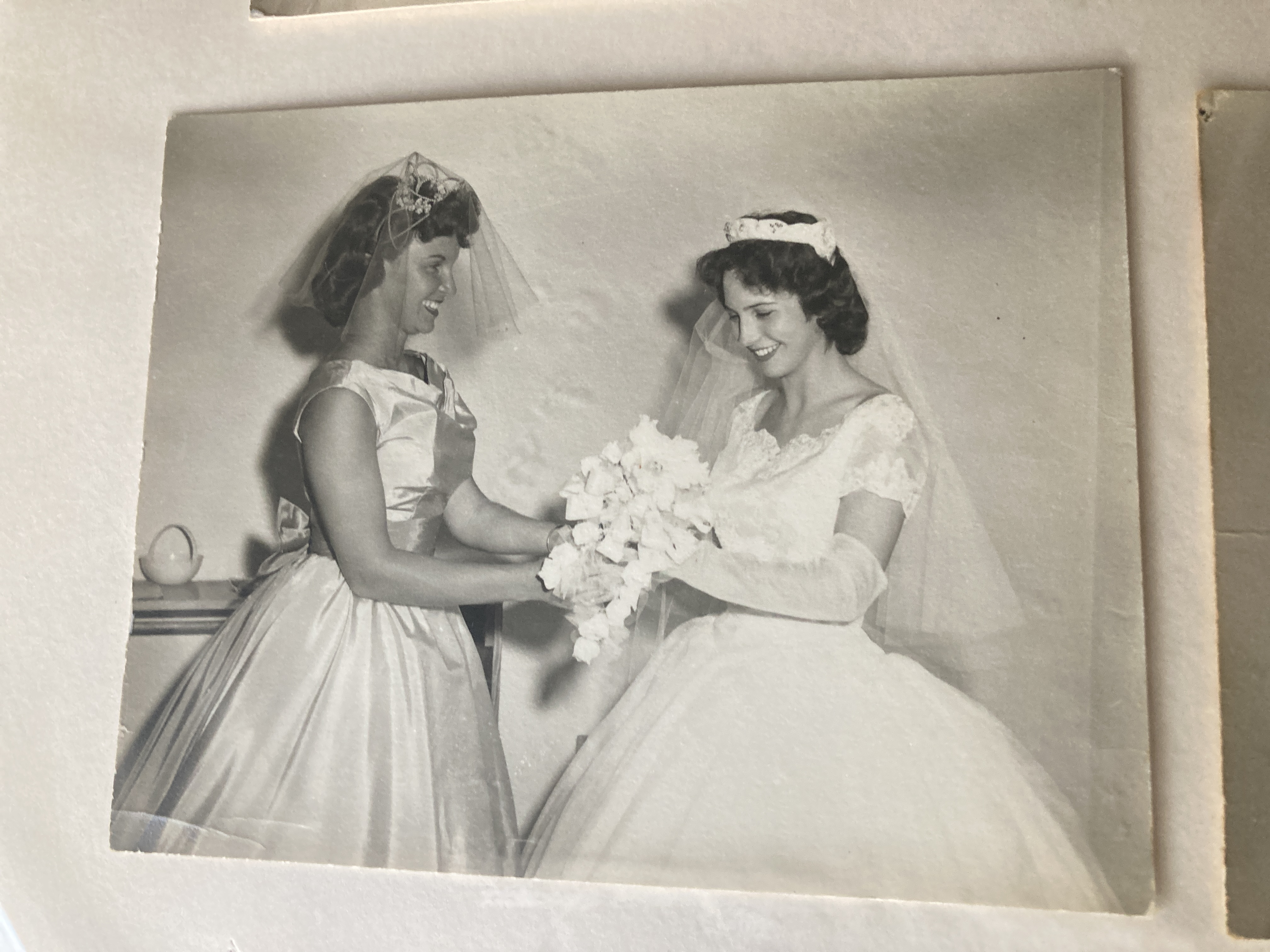 - Lamonnie Harn Moore, Marietta, Georgia
Mis condolencias a tía Lacy, tío Ovidio y a mis primos Clay, Micah y Elías ante la pérdida de su amada madre y abuela. Dios les consuele en este tiempo. Andy Villar Asunción - Paraguay
- Andy Villar, Asunción, Paraguay
Mis sentidas condolencias a tía Lacy y tío Ovidio y a mis primos Clay, Micah y Elías por la partida a la Eternidad de su amada madre y abuela Frances, que Dios consuele vuestros corazones. Melissa Villar Asunción - Paraguay
- Melissa Villar, Asunción, Paraguay
David and family Our deepest sympathy to you and your family. May the Holy Spirit bring you comfort and peace.
- Ron and CHARLENE ALTMAN , Savannah , Georgia
Mark. My heart breaks for you all. She was an amazing woman that was always kind, loving and happy. Her smile was infectious. Sending you prayers for comfort for your families loss.
- Angela Riner (Wiggins), Guyton , Georgia
We know that Mrs DeWitt is at peace and resting in the arms of her Savior, but we are saddened for your loss.
- Jay and Stephanie Maupin, Savannah, GA
Services under the direction of:
Fox & Weeks Funeral Directors, Hodgson Chapel
912-352-7200
Visitation

6:00 to 8:00 p.m. on Fri, March 04, 2022

Southside Baptist Church
5502 Skidaway Road (map)


Savannah GA 31406

912355-9555
Funeral Service

11:00 a.m. on Sat, March 05, 2022

Southside Baptist Church
5502 Skidaway Road (map)


Savannah GA 31406

912355-9555
A private burial will be held