Celebrating the life of
Raleigh W. Bairas
November 11, 1931 - February 19, 2022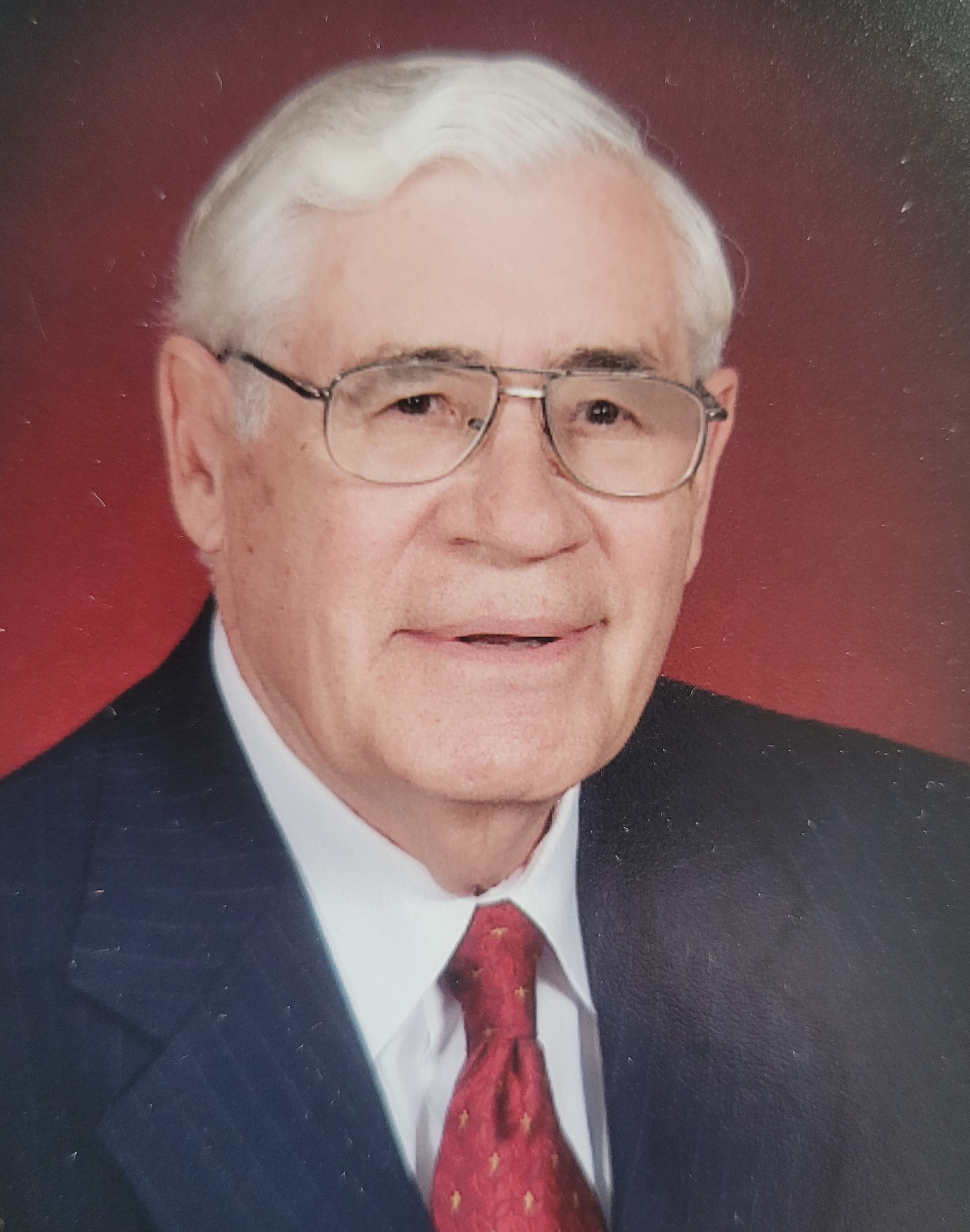 Raleigh W. Bairas was born November 11, 1931, at 90 years old he passed away Saturday, February 19, 2022.
The Savannah, GA native lived most of his life in Savannah. After enlisting and serving in the Korean War, Raleigh went on to earn his Bachelor's Degree from Birmingham Southern University. Raleigh was an independent insurance agent, but mostly worked with New York Life for 57 years, retiring in 2020. He was a life long member of St.Michael and All Angels Episcopal Church since the 1930s.
Driven by his passion to help others, Raleigh was part of various charitable organizations including: Boy Scouts of America, Full Gospel Business Men's Association, Prison Ministry, Walk To Emmaus, and March of Dimes just to name a few.
Raleigh was preceded in death by his parents, Peter and Kathleen Bairas, his sister Helen Shull, and his loving wife of 49 years, Beverly Bairas. He is survived by his brother and sister in law, Rudy and Viola Bairas; daughter and son in law, Ann and Jere Sullivan; son and daughter in law, Mark and Diane Bairas; and grandchildren, Josh Kirkland, Adam Kirkland, Michael Bairas, and Lauren Bairas. He also leaves behind numerous nieces, nephews, and great grandchildren.
Memorial Service: 2:00pm on Tuesday, March 1, 2022 at St.Michael and All Angels Episcopal Church, 3101 Waters Ave., Savannah, GA 31405
GUEST BOOK
I had the honor of knowing Mr. Bairas for over forty years. He was a man I deeply respected and held in high regard. He devoted his life to serving his Lord and Savior, Jesus Christ and to helping his fellow man. I will miss him and feel that his loss has diminished God's love in the world. Rest in peace my friend, I'll see you again!
- Kenny Kirkland, Ellabell, Georgia (GA)
I am so sorry to hear about the loss of Mr. Bairas. I have nothing but great fond memories of him. I grew up down Greenwood Street from the family and spent time playing with Mark and Ann. As we grow up and start our own lives we lose touch with parts of our childhood. I will always remember him as one of the "Good Guys" from my childhood. So sorry for your loss Mark and Ann.
- Wren Sanders, Pooler, GA
Your father was a very dedicated and respected Insurance agent. He served our family well for many years with great advice and meticulous efforts to ensure the best financial practices were exercised. My father, Raleigh and your father shared a name and birth month. He would make a yearly visit in the last years of both of their lives to go over insurance details. More often, I think they enjoyed just sitting and remembering the years of association between the two. They talked family, loss and aging repeatedly. Our sincere sympathy is extended for your loss.
- The Bryant Family ( Raleigh( deceased) and Jacqueline Bryant), Savannah, Georgia
So sorry to hear of Raleigh's passing. I had the pleasure of working at New York Life for several years and getting to know him. He was such a wonderful person. RIP.
- Kathy Banks Pasch, Richmond, VA
Services under the direction of:
Fox & Weeks Funeral Directors, Hodgson Chapel
912-352-7200
Memorial Service

2:00 p.m. on Tue, March 01, 2022

St. Michael and All Angels Episcopal Church
3101 Waters Ave. (map)


Savannah GA 31405

912-354-7230