Celebrating the life of
Anna Creticos Mamalakis
Passed away on February 24, 2022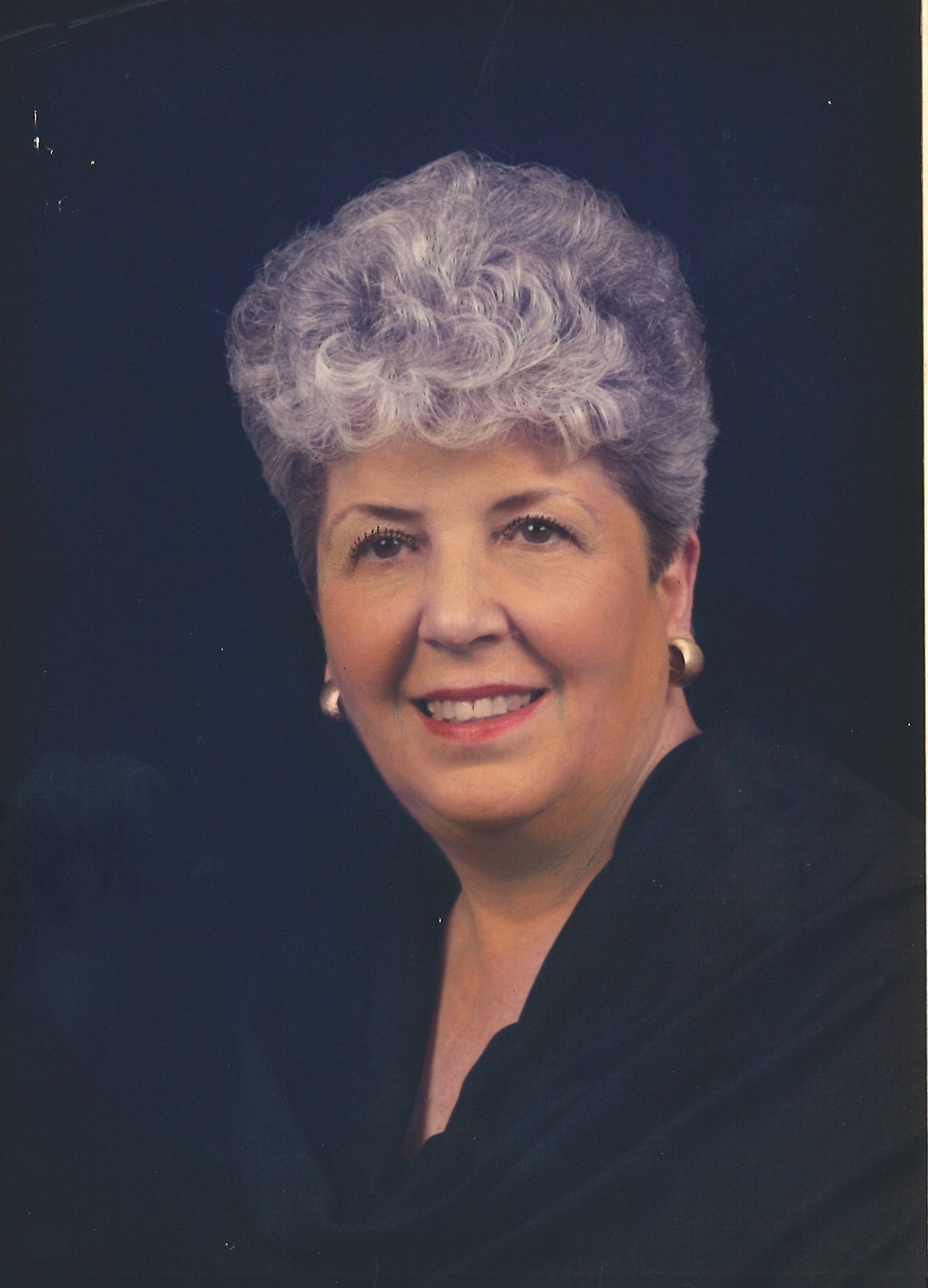 Anna Creticos Mamalakis, 103, passed away peacefully, Thursday, February 24, 2022. She was born August 30, 1918 in Charleston, SC to the late Peter Harold Creticos and Helen Eleftherodakis Creticos. Mrs. Mamalakis attended The College of Charleston, and was a lifelong member of St. Paul's Greek Orthodox Church, where she was an active member of Philoptochos. She was also a member of the Savannah Golf Club, and the Ladies 9 Holers.
In addition to her parents, she was preceded in death by her husband, Nick John Mamalakis, and her grandson, Nicholas John Mamalakis II, her brothers Angelo Creticos, Harold Creticos and Socrates Creticos, and sister Julia Chrysostom.
Surviving are her daughter Elaine Caloudas (Deno) of Bluffton, SC, her sons, John Mamalakis (Debbie) of Savannah and Dean Mamalakis (Louise) of Geneva, IL.
Also surviving are her grandchildren, Christie Vlahakos (George), Greg Caloudas (Meghann), and Andrea Epting (Kelly) and her great-grandchildren, Ellie, Anna, and William Vlahakos, Greyson and Madelyne Epting, and Hudson Caloudas.
Visitation will be 6:00 on Tuesday, March 8, 2022 followed by a Trisagion Service at 7:00 p.m. at Fox & Weeks, Hodgson Chapel.
Funeral Service will be 11:00 a.m., Wednesday, March 9, 2022 at St. Paul's Greek Orthodox Church. Burial will be in Greenwich Cemetery.
Remembrances may be made to St. Paul's Greek Orthodox Church, 14 W. Anderson St., Savannah, GA 31401 or G.H.C. Hospice, P.O. Box 15665, Savannah, GA 31416.
GUEST BOOK
Johnny, prayers for you,Debbie and all your family as your mother is now with her Lord. Celebrate the life of this grand lady. May she Rest In Peace
- Walter & Patty Corish, Tybee island, GA
My thoughts and prayers are with all of the Mamalakis family at this sad time. Your beautiful mother always held a very special place in my heart! May her memory be eternal. With my deepest sympathy, Irene Miltiades Purdy
- Irene Miltiades Purdy, Richmond, Virginia
Anna Mamalakis lived life on her terms until the end. She was always feisty and lively. She will be missed. My condolences to the family.
- Catherine Warner, Savannah, GA
Dear Johnny: Our thoughts and prayers are with you, Dean and the rest of the familty at this time. Anna was a wonderful lady and we had some great times with her and your Dad. She will be missed but certainly not forgotten. Jerry and Linda Beets
- Jerry Beets, Savannah, GA
I knew your Anna and Nick from Friends of Johnny Mercer group-Lovely folks
- David Zerman Oppenheim, Savannah, GA
Johnny and family, sorry to hear about your mom. What a long life she had. Please accept Carolyn and my condolences and blessings to you all.
- Bob White , Greensboro , Georgia
Johnny, my thoughts and prayers to you and all your family. She is now at peace with her Lord. Be sure to send her off with a full deck of cards for playing solitaire. Love you all.
- Pat Anderson, Pooler, GA
Elaine, Johnny and Dean, So sorry for your loss. May her memory be eternal.
- Alex Miltiades, Kennesaw, GA
My dear friends in Greece and I look forward to seeing Anna in paradise. What a delightful person with extra strength and blessings to have lived such a beautiful life. Jesus will call and Anna will answer. Job 14:14 We are not designed to accept death. Jesus wept when Lazarus "rested" in the grave to be resurrected and reunited with his family 4 days later. What rejoicing occurred then and will in the future when Anna returns. Isaiah 26:19. Please be comforted, JW.org "Enjoy Life Forever" Love & Prayers, Sandy
- Sandy Wirfs, Monroe,, Louisiana
May Aunt Anna's memory be eternal!
- Michael Psillos, COLUMBIA, SC
Johnny, Elaine, Dean my sincere sympathy and prayers to the family. May her memory be eternal. Phyllis
- Phyllis Glisson, Savanah, GA
Johnny and Elaine, Aonia…May Her Memory Be Eternal. John Pappas MD TYBEE Island GA
- Nicholas John Pappas, Jr., MD, Tybee Island , GA 31328
Elaine, Dean and John, my deepest sympathies for the loss of your lovely mother who was such a good friend to my mother and our entire family. I have many fond memories of her. May she Rest In Peace.
- Melissa Lamas Calzada, Fernandina Beach, FL
Dear Elaine, I am so sorry to hear of your Mother's passing. Your mother was a delightful lady and I am sure she is rejoicing in heaven with your Dad. My deepest sympathy to you and your family.
- Connie DuFour Crosby, Greenville, South Carolina
Services under the direction of:
Fox & Weeks Funeral Directors, Hodgson Chapel
912-352-7200