We have been made aware that families being served by Fox & Weeks are being contacted by individuals requesting payment over the phone. Fox & Weeks will not contact a family requesting payment over the phone. Please contact the Savannah Police Department immediately if you are contacted and asked to make payment over the phone. Please contact Fox & Weeks if you have any questions.
Molly Lu Hannas, 68, passed away Friday, February 18th on Tybee Island, Georgia surrounded by her family after a courageous two-and-a- half-year battle with cancer.
Molly was born in Sentinel, Oklahoma on July 18, 1953 to Dr. R.R. and Lucy Hannas. The Hannas family moved to Kansas City in 1964. Molly was graduated from Southwest High School in 1971 and from Macalester College in 1975. She also earned her Masters Degree in English Literature from NorthWest Missouri State College.
Molly was a champion tennis player and teaching professional. She played on both the Southwest Boys Varsity Tennis Team and the Mens Varsity Team at Macalester, during a time when girls and womens teams were not established. Molly was ranked number 71 in the World, and played against tennis greats, including Chris Evert. She was (with her sister Polly) a consecutive five time Missouri Valley Women's Doubles Champion. Molly was Head Pro at The Mission Hills Country Club in Kansas City, and held teaching and managerial roles at the Overland Park Racquet Club.
In the mid-1980's, Molly and Phyllis Spencer established and operated the Willis-Elliot Apple Orchard in Spickard, Missouri. The orchard had over 2,000 apple trees. During her years with the orchard, Molly earned her Masters degree and taught high school English in Jamesport, Missouri.
In 2001, Molly and Phyllis moved to Tybee Island, Georgia. She continued her teaching career at both Beach High School and Early College High School in Savannah, Georgia. She continued her love of tennis developing and coaching tennis teams at both schools, leading them to State Championship Competitions.
Molly received many honors during her teaching career including 2017 Teacher of the Year at Savannah Early College, WTOC Top Teacher Award, 2016 STAR High School Teacher Award, and the SECHS Tennis Coach and Education Award. Molly retired from teaching in 2018.
During her 20 plus years on Tybee, Molly developed strong ties to the community and residents. She was especially proud of her work with Forever Tybee, and her success founding the Tybee Observers program. She expressed her love for the Tybee Community and friendships through her photography. Molly was a huge fan of the Atlanta Braves and Kansas City Chiefs.
Molly was preceded in death by her parents Dr. R.R. Hannas, Jr. (2005), Lucy Hannas (2019), her sister Margaret (1949), and brothers Mike (2018), and Andrew (2009) Molly is survived by her brother Jake (Carol) Hannas of Overland Park, Kansas, her sister Polly (Jon) of Lorton Virginia, and her sister Phyllis Spencer of Tybee Island, Georgia. She is also survived by her niece Michelle Crabtree of Alexandria, Virginia and nephews John Hannas of Stafford, Virginia and A.J. Silverman of Charlotte, North Carolina.
Molly and Family thank Savannah Hospice for their care during Molly's final days.
GUEST BOOK
My most heartfelt thoughts and prayers go to everyone especially Phyllis. Please reach out and let me know if there is anything I can do. Molly and Phillis are special to me and Molly will be sorely missed! (317-501-9240)
- Kelly Worley from Lili's , Savannah , GA
My deepest condolences to Coach Hannas' family and friends. She was a wonderful person with an amazing spirit. She was my tennis coach in high school where we made it to state the first time ever. She crossed my mind today and I went to look her up and found that she had passed. May her family and friends know that she impacted many lives ❤️
- Brianna Wells, Carrollton, Ga
Coach Hannas had been on my mind for a few months now and I want to express my deepest condolences to her family and friends. She was my tennis coach in high school and I still have many fond memories of our games and practices. I can vividly remember her telling me to move my feet when I was playing. She has an amazing legacy and I will always have a deep respect for her and how she nourished my love for the game.
- Lucia Diggs, Duluth , Georgia
It was a pleasure to have Coach Hannas in my life during my high school days. She was patient, stern, loving and understanding. Coach was so nice on the court...I remember a time I thought I was good so I challenged her & was humbled. Every time I play these days I think about her & the influence she had on my life. My family & I are going to miss her dearly. Sending loving and well wishes to the family. We love you Coach...
- Jordan West, Savannah, GA
I just received news today of her passing. Ms Hannas was my tennis coach at Beach high school from 2008-2010. I loved her so much, and she meant so much to me. She taught me everything I know about tennis. I will never forget how kind she was! I'm praying for your family. Stay strong because she would want you to be Strong❤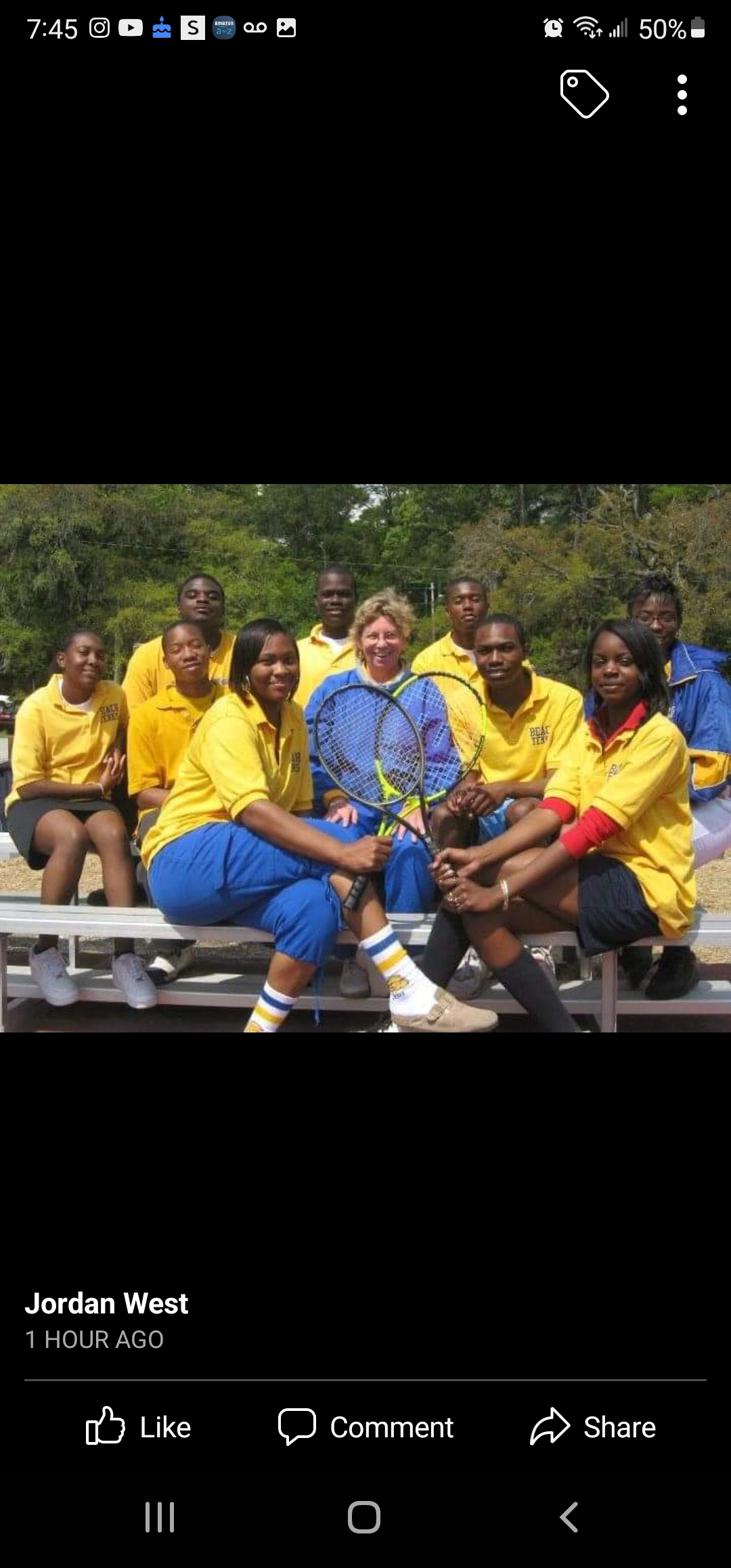 - Troyana Williams, Savannah , Ga
Ms. Hannas was my English teacher during her time at Early College. Her passion for literature and her guidance is what helped me continue my writing to this day. My love and prayers go out to her family, and I hope she finds peace.
- Victoria Harris, Savannah, Georgia
Mrs. Hannas was the best teacher hand down! I am in shock reading this. She helped me make my choice with going to college. She will be missed!!
- Elizabeth R Porter, Savannah, GA
Ms. Hannas made a lasting impact on every student she worked with. Because of her compassion, English quickly became one of my favorite classes at SEC. Her legacy lives on in all of us. (Cue the Henry the 8th song)
- Katie Riedle, Fairfield, OH
Services under the direction of:
Fox & Weeks Funeral Directors, Islands Chapel
912-898-0900
Memorial Visitation

5:00 p.m. until 7:00 p.m. on Wed, February 23, 2022

Fox & Weeks Funeral Directors, Islands Chapel
4605 Hwy 80 East (map)


Savannah GA 31410

912-898-0900