Celebrating the life of
James Byron Brewer
Passed away on February 15, 2022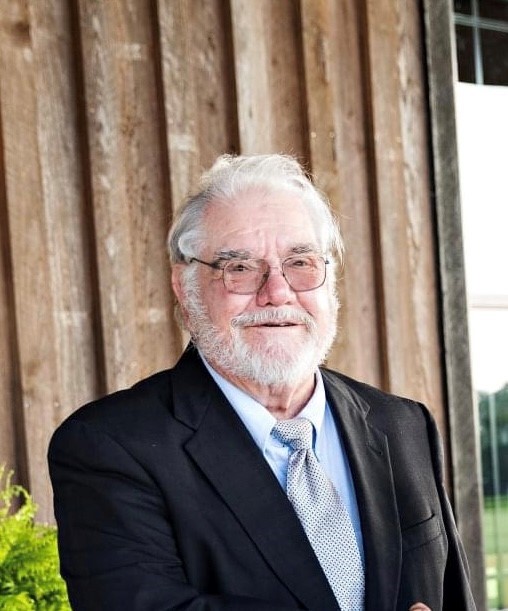 James Byron Brewer, 84, passed away Tuesday, February 15, 2022 at East Georgia Regional Hospital. He was born December 25, 1937 to the late James Patrick Brewer and Myrtice Creech Brewer. Mr. Brewer worked for Georgia Power for over 30 years and was a member of First Baptist Church of Garden City. He was a car enthusiast and was a member of the Dixie Land Cruisers, and the Corvette Club. He also was a member of the COBRA Club, and the Ambassadors of GA Power.
Mr. Brewer was preceded in death by his brother, Fain "Sonny" Brewer.
Surviving are his wife of 62 years, Mary Fincher Brewer of Garden City, daughter, Stacey Torrescano, of Tallahassee, daughter, Julie Nelson of Savannah, his son, Craig Brewer (Renee') of Pooler, six grandchildren, Katie Duncan, Shelby Duncan, Tommy Brewer, William Brewer, Trevor Brewer, and Joseph Torrescano. Also surviving are his siblings, Shirley King, Comer Brewer, and Marian Reddick.
Visitation will be 2:00 to 4:00 p.m. Saturday, February 19, 2022 at Fox & Weeks, Hodgson Chapel. Memorial Service will follow at 4:00 p.m. in the Hodgson Chapel.
Remembrances may be made to the A.L.S. Association of Georgia, or the Ronald McDonald House of the Coastal Empire.
GUEST BOOK
Julie I am so sorry for your loss. Prayers for your family.
- Trish Caparelli , Savannah , Ga
Mary I'm so so sorry I really liked thyroid he was such a fun guy so alive I know you're going to miss him you're in my prayers Julie oh Julie you know I feel I'm so sorry your dad was amazing person very active loved his garden loved his cars and dearly loved you you're in my prayers you and all your family
- Ann Grady, Savannah , GA
So sorry for your loss Bryon was such a sweet man. He always was thinking of others. He will be missed. Mary and Family our Prayers are going up for you all.
- Sandra Moody, Rincon, Ga
Brewer Family, Byron and Mary were such good neighbors to my parents,Claude and Virginia Hodges. On so many occasions, they were there to help. My Daddy thought Byron was the greatest person ever and loved him dearly. My memories of Byron will always be special. He was truly a wonderful person. My sincere condolences to you family. Marie (Hodges) Casper
- Marie Hodges Casper, Blythewood , SC
Mary I will be out of town on Saturday but I will be praying for you and your family. Byron will be missed. Love to you all. Louise Grotheer
- Louise Grotheer , Savannah , Ga
Mary, I am so sorry for your family's loss of Byron. Praying God provides you with peace and comfort during this time.
- Diana Hodges, Savannah, GA

A candle has been lit!
I am so deeply sorry for your loss. Byron was such a wonderful man to sit and have a conversation with and I will truly miss doing so. Although I feel like my time getting to know him has been cut short, I am so grateful to have known him. Sending my love, prayers and hugs.
- Brittany Slattery, Richmond Hill, GA
So very sorry to hear about Bryon. Praying for his family. May God be with each and everyone.
- RL AND WANDA FELTON, LYONS, GA
Mary and Family, We were so fortunate to have met y'all, when we joined the Dixieland Cruisers back in 2005…..Byron always made us feel welcome, and he would be one of the first Friends to offer any help in the event that any member would need old car help…..He was truely a wonderful Man, , that will be greatly missed and never forgotten! Love, Robbie and Gay
- Gay and Robbie Finch, Rincon, Ga
Services under the direction of:
Fox & Weeks Funeral Directors, Hodgson Chapel
912-352-7200
Visitation

2:00 to 4:00 p.m. on Sat, February 19, 2022

Fox & Weeks Funeral Directors, Hodgson Chapel
7200 Hodgson Memorial Drive (map)


Savannah GA 31406

912-352-7200