Joel Cash Williams, Jr. peacefully drifted into the arms of his Lord and Savior, Jesus Christ, on February 14, 2022, at Hospice Savannah.
Joel was born December 19, 1942, a wee fourteen-pound baby boy in the family farm kitchen in Dacula, Georgia. Growing up with two younger brothers in a house built in 1894 without electricity or indoor plumbing, Joel learned to read by kerosene lamp and was always self-driven to excel in school. Valedictorian of the Class of 1960 of Dacula High School, he went on to graduate magna cum laude from Shorter College with a Bachelor of Arts (History). While at Shorter, he was the Student Body Parliamentarian and sang in the College Chorus. Joel then attended the Walter F. George School of Law at Mercer University, where he was the first honor graduate of the Class of 1967, co-editor in chief of the Mercer Law Review, and a member of the Blue Key Honor Society. He was a member of Leadership Savannah and Leadership Georgia in the Class of 1972. In 1976 he was inducted into the University of Georgia's Gridiron Secret Society.
Joel began his legal career as an Assistant Attorney General of the State of Georgia under Arthur K. Bolton. His interest in politics then led him to Washington D.C. where he served in the office of Senator Richard B. Russell, Jr., Chairman of the Appropriations Committee and President Pro Tem of the Senate, as Legal Counsel in the early 1970's. Joel acted as Senator Russell's legislative proxy on the U.S. Senate Aeronautics and Space Committee. After Senator Russell's death, he remained in Washington as Legislative Counsel to Senator David Gambrell.
Joel left Washington for Savannah in 1971 to become Vice President and Chief Compliance Officer for Savannah Foods and Industries. During this time, he met his wife of twenty-five years M'Liss Gurney Williams and had two beautiful daughters. From 1974 until 1985, he acted as chief lobbyist for the State and Federal legislative branches of government and was an industry advisor to the U.S. Trade Ambassador on negotiations of the International Sugar Treaties. Presidents George Herbert Walker Bush and William Jefferson Clinton appointed Joel as Industry Advisor to the U.S. Trade Ambassador on NAFTA (North American Free Trade Agreement) and GATT (General Agreement for Tariffs and Trade).
When Imperial Sugar acquired Savannah Foods, he moved his practice to the Atlanta office of Powell Goldstein LLP, now known as Bryan Cave, and later to Taylor English. In 2019 he returned to Savannah and practiced law with Joel C. Williams & Associates, LLC. Joel's years in private practice focused on the areas of corporate compliance, government relations, and international trade. Later in life, Joel taught International Transactions at Mercer Law School as an adjunct professor.
Joel committed his life to political and community service. Notably, he served on the board of directors for South College and was actively involved with the Georgia Chamber of Commerce and the Georgia United Methodist Foundation. He served as Chairman of the United Way of Savannah, Chairman of the Red Cross of Savannah, Chairman of the Savannah Chamber of Commerce, and Chairman of the Board of First Liberty Bank of Georgia's Southeast region. An avid tennis player, Joel spent most Saturday mornings on The Savannah Yacht Club courts. He shared his voice as an active member of the choir at Peachtree Road United Methodist Church in Atlanta and then Wesley Monumental United Methodist Church in Savannah.
Of all of his achievements, Joel was most proud of his daughters and grandchildren. Joel was a loving and devoted father. Whether it be horseback riding, sailing, rafting, or four-wheeling, he was always along for the ride. No matter what was on his agenda, he was there if his family needed him. His presence at his grandchildren's sporting events and his daily calls to check in and say I love you will be so dearly missed.
Joel is preceded in death by his parents Joel Cash Williams, Sr., and Cora Belle McEver Williams. He is survived by his two daughters, Laurel McCorkle (Robert) and Morgan Zichettella (Nick), his brothers John Williams (Dawn Marie) and James Williams (Judy), Grandchildren Feriby, Robbie, and Bobby Cash, as well as many nieces and nephews. Always generous with his time to so many, he leaves a legacy of dedication to family, friends, faith, and community. A giant man with a giant heart, Joel had a special gift to remember everything about everyone he met and expressed genuine interest in their lives. He made a conscious choice to exude a positive attitude and a spirit of happiness throughout his life. He poured this spirit into others by mentoring countless young men and women, providing invaluable guidance and counsel in their scholarly pursuits, careers, family lives, and journeys of faith.
Joel Cash. Big Daddy. D.D. Big Joel. Cash Money. The Godfather. A good man. A great father. A damn good friend.
A celebration of life will be held in Savannah on Saturday, February 19th, 2022 at 2:00 p.m. at Wesley Monumental on Calhoun Square. A reception will immediately follow in the fellowship hall. In lieu of flowers, donations can be made to Wesley Monumental music ministry, or Hospice Savannah.
GUEST BOOK
I am very sorry for your loss. Joel, as he asked me to call him when I was quite young and teaching swim lessons to the kids at the SYC, was always engaging and positive. Always a pleasure to bump into him and catch up. I was always impressed that he would recall some tidbit from one of our prior conversations. Prayers.
- Adger Ross, Savannah, GEORGIA
Joel has been a close friend since law school. We studied for the bar exam at his farm home. My middle daughter has the same birthday as Joel so they have always had a special bond When in Atlanta he would stay with us. We also shared a membership at Peachtree United Methodist Church. He will be missed but we are comforted by the fact that he is at home with his Heavenly Father.
- G. Douglas Dillard , Atlanta, GA

A candle has been lit!
A former colleague and friend at Powell Goldstein and Bryan Cave
- Tony Frazier, Atlanta, GA
Joel was a wonderful grandfather, father and friend to many. He was a man of true character and integrity, who bettered many lives over the course of his own in a lifetime of public service. I enjoyed and benefitted from our many private conversations that left me feeling like a part of the family. He will be missed.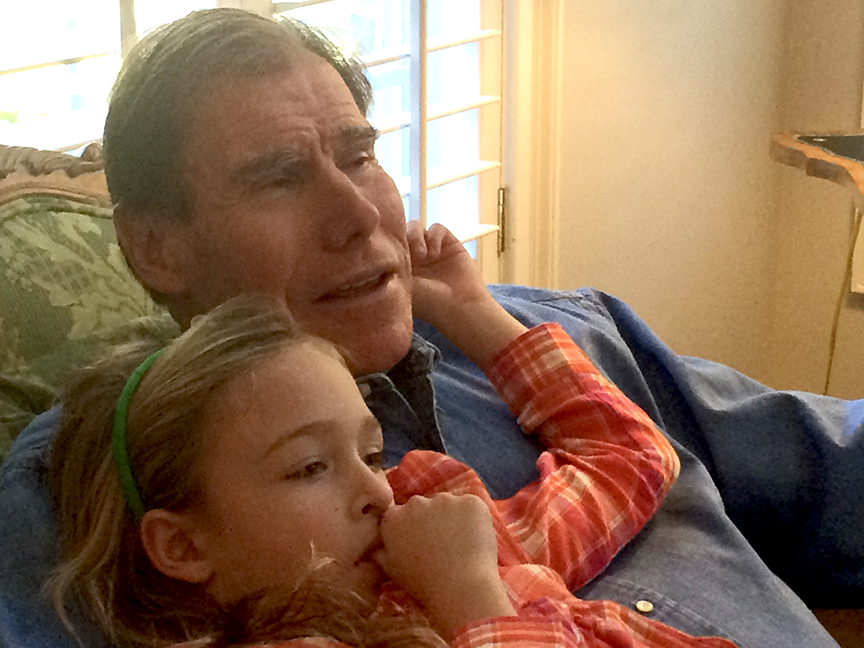 - Alan Campbell, Savannah, GA
Joel was the essence of true friendship a real and sincere gentleman unaffected by his many accomplishments. Joel never allowed distance or hurried schedules to interfere with time to "catch up" with his many friends picking up the conversation where it had ended before wanting to know all about you and your children with great detail. Joels memory was akin to that of an elephant never forgetting a detail. I am privileged to have been able to call him my dear friend. Go my friend and "rest high on that mountain "! Heaver is now a better place!!
- Buddy Dallas, Po box 104 gibson, Ga 30810
Mo, Nick, Laurel, Robert, Feriby and Robbie, There are no words to convey how deeply saddened we are. Being a part of your loving family has given us many memories of Joel and the special times we have all spent together. Joel was a force of nature. He never gave up meeting life on his terms. He gave it everything he had and then some. He always amazed me coming back from whatever challenge he met, determined to face it down. And he did. I'd like to think that God knew his body just couldn't go on, so He took him into His arms and brought him home to His kingdom. I know your Mom was there to welcome him. We love you all and are sending our prayers to each of you. Love, Barb and Roy
- Barb and Roy, Syracuse, New York
So sorry to hear this news. Great man who will be missed.
- Stephen Weeks, Savannah, GA
Condolences to Laurel, Robert, & family. Joel sounded liked a great man, father, & grandfather. God bless.
- Rusty & Ranee Bragg, Savannah , Ga
If Joel was your friend you had all you needed. He was loving and kind and giving. He was so very kind to us at Mercer and throughout our lives . He will be missed and will always be a perfect example of a Christian gentleman
- John and Sandra ellington , Lakeland, Florida
Armin Brecher
- Armin Brecher, Atlanta , Georgia
Armin Brecher
- Armin Brecher, Atlanta , Georgia
I've known Joel over 50 years, he really was always very upbeat & optimistic. Such a nice guy. Praying for his family. Such a terrible los.
- Vicki Anckner, Savannah , Ga
Joel and I met on the Cloister's tennis courts in the early 80s , during the annual business law institute. I soon learned that Joel had the entire world on speed dial and that as a result, he could stir up a doubles match on a few hours' notice and faster than anyone. Thus began many decades of friendship and tennis that I treasure to this day. Joel was the epitome of a Southern gentleman. With his commanding frame and booming voice he was charismatic and lit up every room. He was the soul of integrity. No matter the challenges of the day or the latest medical surprise, and there were many, he was the essence of cheerfulness. And he was kind--never in all those years did I hear him say an unkind word about anyone, though I may have heard an imprecation or two flung when his shot unfairly went astray. This highly effective and successful lawyer and lobbyist basically knew everyone in the state, yet he remembered small details about one's life and regularly asked about family. A mighty tree has fallen.
- Laurance D. Pless, Atlanta, GA
I know one of the younger brothers John and his wife Dawn Marie. Joel, kawada and Comp List man of the times and certainly a lifetime of love and commitment to worthwhile way of life.
- Jerome Kline, Senoia, Georgia
Joel was a one of a kind guy! A true southern gentlemen who, in spite of his incredible successes, remained faithful, honest and caring throughout his life! We graduated in the same class from Shorter College. I was Mary Louise back then but was nicknamed "Dee" because I was originally from the state of Delaware. He was a fraternity "big brother" to my future husband, Joe Nixon. Joel popped in and out of our lives many times over the years and after Joe passed, Joel was responsible for helping me move forward. Such a dear sweet man! He added my family, including my grandson, Josh, to the long list of friends that he took under his wing. We all loved him! How could we not love him?!! The thing that I remember most about our many conversations was he absolutely adored his daughters, Laurel and Morgan and of course, their husbands, Robert and Nick and especially his exceptionally beautiful and gifted grandchildren, who at that time called him D.D. They were all the loves of his life!!! I am broken hearted that Joel has passed but my life is so much richer because he played a part in our life. It makes me so happy to know that he got to move back to Savannah and be closer to his beautiful family. May all your memories of the times you shared together give you blessings of peace! God bless you! Much love, Dee Nixon
- Dee Nixon, Newnan, GA
I went to college with Joel at Shorter. I am sorry for your loss
- Delores Wright , Cave spring , Georgia
Services under the direction of:
Fox & Weeks Funeral Directors, Hodgson Chapel
912-352-7200
Celebration of Life

2:00 p.m. on Sat, February 19, 2022

Wesley Monumental United Methodist Church
429 Abercorn Street (map)


SAVANNAH GA 31401

912-232-0191